Well met by blog-light dear reader! This morn thou shalt transpose thy common tongue from the likes of rude mechanicals to the lofty and joyous discourse of the sage Bard himself!
In other words, Happy National Talk Like Shakespeare Day!
Following the tradition started in 2009 by the Chicago Shakespeare Theatre, NTLS Day celebrates Shakespeare's birthday on the 23rd April (1564) by encouraging people to break out into their best Bard-ish slang. They even include a few pointers on their website, including:
Adding "eth" to the ends of verbs (e.g. she liveth, she laugheth, she loveth)
Bulk up your word count by adding "methinks", "mayhaps", or "forsooth"
Upgrade your insult repertoire with the occasional "fiendish codpiece", "beef-witted lout", or – if you're really wanting to knock them down a peg – "the rankest compound of villainous smell that ever offended nostril" (The Merry Wives of Windsor, 3:5)
Alternatively, you might aim to woo a prospective suitor with a flowery sonnet or blazon (a poem that lists the admirable features of its subject), but BE FOREWARNED – Shakespeare's own characters have found this to be something of a challenge.
"I can find no rhyme to 'lady' but 'baby', an innocent rhyme; for 'scorn' 'horn', a hard rhyme; for 'school' 'fool', a babbling rhyme: very ominous endings. No, I was not born under a rhyming planet, nor I cannot woo in festive terms."                 
                         – Benedict (Much Ado About Nothing, 5:2:26-30)
Shakespeare's Elizabethan audience might have equally struggled, since the majority of people actually spoke very differently to the characters in his plays! Despite the prevailing myth that Shakespeare's dialogue reflected the everyday style of conversation, the Bard actually used a sort of 'stage voice' in order to give the play a more romantic and grandiose impact.

Take a look here for more information on National Talk Like Shakespeare Day, or browse our impressive collection of Shakespearean or Bard-inspired works!

These violent delights / Gong, Chloe
"In 1926 Shanghai, eighteen-year-old Juliette Cai, heir of the Scarlet Gang, and her first love-turned-rival Roma Montagov, leader of the White Flowers, must work together when mysterious deaths threaten their city.– Provided by Publisher." (Catalogue)
William Shakespeare's Much ado about mean girls / Doescher, Ian
"On Wednesdays we array ourselves in pink! Mean Girls gets an Elizabethan makeover in this totally fetch comedy of manners about North Shore High's queen bees, wannabes, misfits, and nerds. Written in the style of the Bard of Avon, William Shakespeare's Much Ado About Mean Girls tells the story of Cady Heron's rise from home-schooled jungle freak to one of the most popular girls in school. " (Adapted from Catalogue)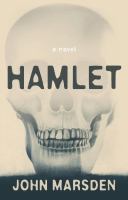 Hamlet : a novel / Marsden, John
"This wonderful book, by one of Australia's most loved and most read writers, takes Shakespeare's famous play and makes it into a moving and full-blooded novel. John Marsden follows the contours of the original but powerfully re-imagines its characters and story lines, rather as Shakespeare treated his sources." (Catalogue)

Much ado about nothing. / Shakespeare, William
"This exciting new series, produced in partnership with the RSC, is designed to introduce students to Shakespeare's plays. Using trusted and established RSC approaches and vibrant RSC performance photographs, the series brings Shakespeare's plays to life in the classroom and establishes a deeper understanding and lasting appreciation of his work." (Catalogue)

The diary of William Shakespeare, gentleman / French, Jackie
"Part comedy, part love story, this book threads together Shakespeare's life drawn from his plays. Could the world's greatest writer truly put down his pen forever to become a gentleman? He was a boy who escaped small town life to be the most acclaimed playwright of the land. A lover whose sonnets still sing 400 years later; a glover's apprentice who became a gentleman. But was he happy with his new riches? Who was the woman he truly loved? The world knows the name of William Shakespeare. This book reveals the man – lover, son and poet." (Adapted from Catalogue)

Ophelia thinks harder / Betts, Jean
"These 19 characters can be played with a minimum of 9 actors doubling, if preferred. A riotous reworking of Shakespeare's Hamlet. Featuring Ophelia, her maid, St Joan and a couple of locals — Rosencrantz and Guildenstern. (7 male, 12 female)." (Catalogue)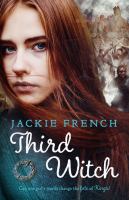 Third witch / French, Jackie
"A searing story of passion, betrayal, battles and love, this is Shakespeare's 'Macbeth' stripped of superstition, and its power and beauty refined into fewer words where good balances the evil and there is a happy ending – for some. Annie is not a witch, but when her mistress Lady Macbeth calls for a potion to 'stiffen Macbeth's sinews', Annie is caught up in plots that lead to murder, kingship and betrayal. " (Adapted from Catalogue)

Shakespeare : the world as stage / Bryson, Bill
"William Shakespeare, the most celebrated poet in the English language, left behind nearly a million words of text, but his biography has long been a thicket of wild supposition arranged around scant facts. With a steady hand and his trademark wit, Bill Bryson sorts through this colorful muddle to reveal the man himself. " (Adapted from Catalogue)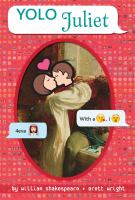 YOLO Juliet / Wright, Brett
"Two families at war. A boy and a girl in love. A secret marriage gone oh-so-wrong. What if those star-crossed lovers Romeo and Juliet had smartphones? The classic Shakespeare play told through its characters texting with emojis, checking in at certain locations, and updating their relationship statuses" (Catalogue)

The book of Shakespearean useless information / Montague, Bruce
"This amusing but instructive book assembles many of the legends, lies, the imputations, and a host of uncommon facts from the late Tudor and early Jacobean period, loosely arranged in chronological order to establish William Shakespeare in his literary and historical setting. In doing so, it shows us the man and his time, thereby illuminating the greatest playwright who ever lived." (Catalogue)

William Shakespeare's Get thee back to the future! / Doescher, Ian
"Teenaged Marty McFly travels back in time from the 1980s to the 1950s, changing the path of his parents' destiny…as well as his own. Now fans of the movie can journey back even further—to the 16th century, when the Bard of Avon unveils his latest masterpiece: William Shakespeare's Get Thee Back to the Future!" (Adapted from Catalogue)