These are our top 30 favourite titles — fiction and nonfiction, in no particular order of preference (except alphabetical by the author's surname, of course!) — that feature LGBTQIA+ characters or themes. Of course, there's way more than just this in our collection. Check the Out On The Shelves booklists for more titles — if you find any that we don't have, please let us know!
Updated August 2020
Simon vs. the Homo Sapiens Agenda / Albertalli, Becky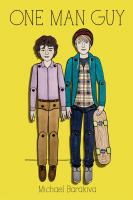 One Man Guy / Barakiva, Michael
The Darkest Part of the Forest / Black, Holly
The Miseducation of Cameron Post / Danforth, Emily M.
Nemesis (series) / Daniels, April
Pet / Emezi, Akwarke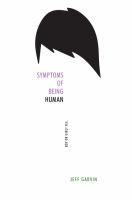 Symptoms of Being Human / Garvin, Jeff
Picture Us in the Light / Gilbert, Kelly Loy
How (Not) to Ask a Boy to Prom / Goslee, S. J.
Being Jazz : My Life as a (Transgender) Teen / Jennings, Jazz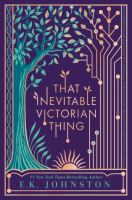 That Inevitable Victorian Thing / Johnston, E. K.
Let's Talk About Love / Kann, Claire
19 Love Songs / Levithan, David
Wide Awake / Levithan, David
Wayward Children (series) / McGuire, Seanan
The ABCs of LGBT+ / Mardell, Ashley
Invisibly Breathing / Merriman, Eileen
All Out : the No-Longer-Secret Stories of Queer Teens Throughout the Ages / Mitchell, Saundra (ed.)
The Prom / Mitchell, Saundra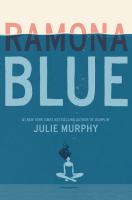 Ramona Blue / Murphy, Julie
Queer, There, and Everywhere : 23 People Who Changed the World / Prager, Sarah
Juliet Takes a Breath / Rivera, Gabby
Simon Snow (series) / Rowell, Rainbow
Aristotle and Dante Discover the Secrets of the Universe / Sáenz, Benjamin Alire
The 57 Bus / Slater, Dashka
Lumberjanes (series) / Stevenson, Noelle
Nimona / Stevenson, Noelle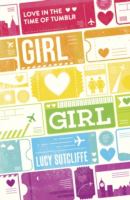 Girl ♥ Girl / Sutcliffe, Lucy
On a Sunbeam / Walden, Tillie
Brown Girl Dreaming / Woodson, Jacqueline