If there's one topic that has been hot in the news lately, it's bullying in schools.  School is tough enough already, without having to deal with being bullied.  But if you are being bullied, you are not alone.  Unfortunately all too many young people have been through it, or are going through it still.  But many former targets for bullies have put what they have learned into working on helping others.  From non-fiction books that discuss bullying prevention, to stories about being bullied that remind us that we're not alone and give us hope for the future, there are some really good books you can read on the topic.  Here are a few from our collection that may help.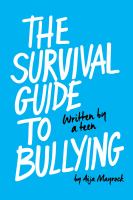 The survival guide to bullying : written by a teen / Mayrock, Aija
"Written by a teenager who was bullied throughout middle school and high school, this kid-friendly book offers a fresh and relatable perspective on bullying. Along the way, the author offers guidance as well as different strategies that helped her get through even the toughest of days. The Survival Guide to Bullying covers everything from cyber bullying to how to deal with fear and how to create the life you dream of having. " (Adapted from Catalogue)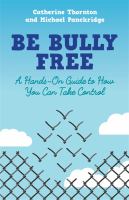 Be bully free : a hands-on guide to how you can take control / Panckridge, Michael
"Seeking to empower children who are bullied, this book presents a wide range of common bullying scenarios, before giving practical suggestions on how the recipient can take control in these situations. Written in a young adult fiction style, this is an essential resource for children who are experiencing bullying." (Catalogue)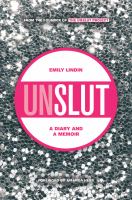 UnSlut : a diary and a memoir / Lindin, Emily
"The author revisits her middle school diary, commenting on her experiences with bullying, crushes, popular culture, and what it means to be labelled a 'slut.'" (Catalogue)

Heaven / Kawakami, Mieko
"Hailed as a bold foray into new literary territory, Kawakami's novel is told in the voice of a 14-year-old student subjected to relentless torment for having a lazy eye. Instead of resisting, the boy chooses to suffer in complete resignation. The only person who understands what he is going through is a female classmate who suffers similar treatment at the hands of her tormenters." (Adapted from Catalogue)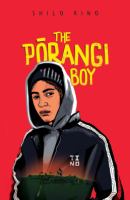 The pōrangi boy / Kino, Shilo
"Twelve-year-old Niko lives in Pohe Bay, a small, rural town with a sacred hot spring and a taniwha named Taukere. The government plan to build a prison here and destroy the home of the taniwha has divided the community. Some are against it, but others see it as an opportunity. Niko is worried about the land and Taukere, but who will listen to him? He's an ordinary boy who's laughed at, bullied, and called pōrangi, crazy, for believing in the taniwha. But it's Niko who has to convince the community that Taukere is real, unite whānau in protest against the prison and stand up to the bullies" (Catalogue)

Symptoms of being human / Garvin, Jeff
"Some days Riley Cavanaugh identifies as a boy, and others as a girl. But Riley isn't exactly out yet: between starting a new school and having a congressman father running for re-election in über-conservative Orange County, the pressure is building. On the advice of a therapist Riley starts an anonymous blog to vent pent-up feelings and tell the truth of what it's really like to be a gender fluid teenager. But when the blog goes viral, Riley must make a choice: walk away from what the blog has created– or stand up, come out, and risk everything." (Catalogue)

The art of being normal / Williamson, Lisa
"David Piper has always been an outsider. His parents think he is gay. The school bully think he's a freak. Only his two best friends know the real truth – David wants to be a girl." (Catalogue)

Bullied : what every parent, teacher, and kid needs to know about ending the cycle of fear / Goldman, Carrie
"Carrie Goldman became an unexpected voice for the antibullying movement after her blog post about her daughter Katie's bullying experience went viral and an online community of support generated international attention. In Bullied, Goldman brings together the expertise of leading authorities with the candid accounts of families dealing firsthand with peer victimization to present proven strategies and concrete tools for teaching children how to speak up and carry themselves with confidence; call each other out on cruelty; resolve conflict; cope with teasing, taunting, physical abuse, and cyberbullying; and be smart consumers of technology and media." (Adapted from Catalogue)
Remember: if you are being bullied, it is not your fault.  Talk to a trusted adult and don't be afraid to ask for help.
Resources for parents and teachers can be found here.