With the upcoming release of "Death on the Nile" in cinemas, now seems like an excellent time to commemorate the sprawling stacks of mystery fiction throughout Wellington City Libraries. From our iconic Agatha – the creator of Hercule Poirot and his "little grey cells" – and classics such as Arthur Conan Doyle's Sherlock Holmes, to the modern stylings of Karen M. McManus and Maureen Johnson, we have a wide selection from the "criminal classes" on offer.
Although mysteries and criminal acts have been appearing in works of fiction for millennia, the mystery genre as we know it today started with Edgar Allan Poe, whose short story entitled "The Murders in the Rue Morgue" (1841) introduced the reading world to it's first fictional detective – Auguste Dupin. Dupin (along with his anonymous narrator friend) is the semi-monastic, enigma-loving basis for the 'gentleman detective' character type that came into popularity during the Golden Age of Detective Fiction in the early-mid 20th century.
The hot new 'whodunnit' style modelled by Poe was rapidly taken up by other authors, including Mary Roberts Rinehart. Referred to as the 'American Agatha Christie', Rinehart's works established the "had I but known" trope (a style of narrative foreshadowing that hints at a looming tragedy or disaster) into the ever-growing mystery genre.
These days, the mystery and crime genre has a happy fat beast of a following, and can be categorised into four sub-genres:
The Detective Novel, which follows a primary detective figure as they hijink and deduce their way through a case.
The Cosy Mystery, which follows a primary detective figure as they hijink and deduce their way through a case, but make it wholesome.
Caper Stories, featuring the grand heists, swindles and crimes from the perspective of the criminal(s) themselves.
The Police Procedural, in which the protagonist is typically part of a larger police force.
So sit back and relax one dark and stormy night (a muggy evening will also work) with these highlights from our mystery collection, and see if you can beat the detectives to figure out 'whodunnit'.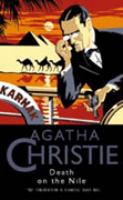 Death on the Nile / Christie, Agatha
"[…] The tranquillity of a cruise along the Nile is shattered by the discovery that Linnet Ridgeway has been shot through the head. She was young, stylish and beautiful, a girl who had everything – until she lost her life. […] Yet in this exotic setting' nothing is ever quite what it seems…" (Adapted from Catalogue)

One of us is lying / McManus, Karen M.
"When the creator of a high school gossip app mysteriously dies in front of four high-profile students, all four become suspects. It's up to them to solve the case"– Provided by publisher." (Catalogue)

A study in scarlet / Doyle, Arthur Conan
"A Study in Scarlet was flung like a bombshell into the field of detective fiction. Join Dr. Watson as he first meets the brooding Holmes and as they locate their now famous apartment at 221B Baker Street in the midst of a case that spans two continents." (Catalogue)

Truly devious / Johnson, Maureen
"When Stevie Bell, an amateur detective, begins her first year at a famous private school in Vermont, she sets a plan to solve the cold case involving the kidnapping of the founder's wife and daughter shortly after the school opened. […] The only real clue was a mocking riddle listing methods of murder, signed with the frightening pseudonym "Truly, Devious." […] But the past has crawled out of its grave: Truly Devious makes a surprise return, and death revisits Ellingham Academy.– Adapted from dust jacket." (Adapted from Catalogue)

Two Flights Up / Rinehart, Mary Roberts
"From the outside, it seems like the three women of the Bayne house are frozen in time […]. Into this steps Howard Warrington, a bond salesman who answers an advertisement to rent the Baynes' extra room. He finds the house to be full of old secrets and quiet grudges, and he soon grows to hate his life there. But when Margaret attempts to kill herself, he realizes how dark life is for the women Bayne — and how difficult it might be for him to escape." (Adapted from Catalogue)

Firekeeper's daughter / Boulley, Angeline
"Daunis Fontaine has never quite fit in, either in her hometown or on the nearby Ojibwe reservation. […] When Daunis witnesses a shocking murder, she reluctantly agrees to go undercover, drawing on her knowledge of chemistry and Ojibwe traditional medicine to track down the source of a new drug. How far will she go to protect her community, if it threatens to tear apart the only world she's ever known? — adapted from jacket" (Adapted from Catalogue)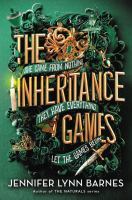 The inheritance games / Barnes, Jennifer
"When a Connecticut teenager inherits vast wealth and an eccentric estate from the richest man in Texas, she must also live with his surviving family and solve a series of puzzles to discover how she earned her inheritance." (Catalogue)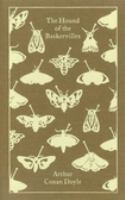 The hound of the Baskervilles : another adventure of Sherlock Holmes / Doyle, Arthur Conan
"The terrible spectacle of the beast, the fog of the moor, the discovery of a body, this classic horror story pits detective against dog. When Sir Charles Baskerville is found dead on the wild Devon moorland with the footprints of a giant hound nearby, the blame is placed on a family curse. It is left to Sherlock Holmes and Doctor Watson to solve the mystery of the legend of the phantom hound before Sir Charles' heir comes to an equally gruesome end." (Catalogue)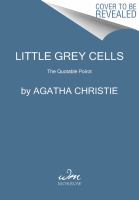 Little grey cells : the quotable Poirot / Christie, Agatha
"Discover the man behind the moustache in this book of one-liners by the world's most famous Belgian detective, revealing the wit and wisdom of Hercule Poirot and his creator, Agatha Christie. " (Adapted from Catalogue)