I'm sure you have heard these words before, and maybe even said them yourself! I know I have. I have very fond memories of Susan Cooper's The Dark is Rising series. I read them all, I knew the prophetic poems in them off by heart, and I loved the way more and more complex situations, villains, and magics were introduced as the books went on. And then in 2007 they released a movie based on the books! Exciting, right?
Wrong.
The Seeker: The Dark is Rising was NOT as good as the book. (In my personal opinion, this is not the exclusive opinion of Wellington City Libraries!)
First of all, why make a movie of the second book in a series and completely leave out the first? Then they made Will's family an American one who has only just moved into the small English village. Ridiculous. And there was all this extra action added, and so much left out, and Merriman acted completely different and everything just seemed oversimplified.
Humph. The book was better.
Anyway. There are many other books that have been made into movies and TV shows. Some are classics that have been out for a while, some are new TV shows that are only just starting, and some became multi-million dollar film franchises that everyone has heard of. And with so many screen adaptations of books that already exist, that are coming out, and that are in the works I just feel the need to help facilitate outraged conversations about these adaptations – the book was better! Or was it?
I won't be writing about the big ones here. I'm sure that you've already discussed the nuances of Divergent, or The Hunger Games, or (dare I say it) Twilight to your heart's content. And I will only be writing about titles that we actually have available here at Wellington City Libraries. Shadow and Bone came out this year but it ain't on DVD so we don't have it. Though we do of course have Leigh Bardugo's Grisha trilogy! But that will be my only mention of it because I don't want to tantalise your TV taste-buds with something we can't actually provide for you to watch.
Here I present to you a carefully selected list of films and TV shows, all adapted from books, and all available to be borrowed (as both book or DVD!) right here in our libraries.
So read on friends! And I hope to inspire ferocious debate amongst you, or maybe even the need to watch a new movie or check out a new book!
---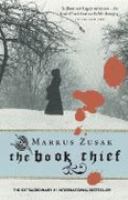 The book thief / Zusak, Markus
"Trying to make sense of the horrors of World War II, Death relates the story of Liesel–a young German girl whose book-stealing and story-telling talents help sustain her family and the Jewish man they are hiding, as well as their neighbours." (Catalogue)
You can listen to this as an audiobook or eAudiobook, or read it as a book, eBook, or in Chinese or German!

The book thief
The film came out in 2013 and sticks pretty close to the book. It's usually good when filmmakers do that… Right? What do you think?
Rating: PG

---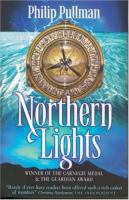 His Dark Materials Series / Pullman, Philip
"Philip Pullman's HIS DARK MATERIALS trilogy has been acclaimed as a modern masterpiece of children's literature. The award-winning trilogy is a breathtaking epic adventure spanning a multitude of worlds." (Adapted from Catalogue)
Whether you prefer book, audiobook, eAudiobook, or eBook, we have them all!


The golden compass
This film, released in 2007, was meant to be the first in a trilogy of films based on the books. After this one came out, the next two were scrapped. Draw your own conclusions there…
Rating: PG

His dark materials. The complete first season.
You know a book's good when they make more than one screen adaption. The first season of His Dark Materials came out in 2019. If you have HBO you may have already seen the second season, but if you don't we have the DVD boxset on order and it's already showing in the catalogue so you can get in early and reserve it! The third season is due to be released later this year.
Rating: M

---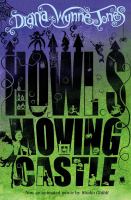 Howl's moving castle / Jones, Diana Wynne
"Eldest of three sisters in a land where it is considered to be a misfortune, Sophie is resigned to her fate as a hat shop apprentice until a witch turns her into an old woman and she finds herself in the castle of the greatly feared wizard Howl." (Catalogue)
This book (and all the others in this trilogy) can be found as both book, eBook, and eAudiobook.


Howl's moving castle / Jones, Diana Wynne
Here's some Studio Ghibli for you! This film is from 2004 so I'm sure we can call it a classic by now. Right?
Rating: PG

---
The knife of never letting go / Ness, Patrick
"An unflinching series about the impossible choices of growing up by an award-winning writer. Todd Hewitt  discovers his town has been keeping secrets from him. Secrets that are going to force him to run…" Adapted from Catalogue
We've got this (and the others in this series!) as books, eBooks, audiobooks, and eAudiobooks. So many options!

Chaos walking
This film was released earlier this very year and the screenplay was worked on in part by Patrick Ness himself! So, is it as good as the book? Better? Much worse?
Note: We only have this DVD in our general film collection so the rental fee's a bit higher than the DVDs in our Young Adult collection.
Rating: M

---
Mortal engines / Reeve, Philip
"In order to survive cities have had to tear themselves up by the roots. London, after lying low for a while, is now on the move again." (Catalogue)
We have this book and the others in this series available as audiobooks, books, eAudiobooks, and eBooks.
Mortal engines
This one's pretty recent – it was released in 2018 – and a lot of it was filmed here in Wellington! …In a film studio though, not out in the city. Then Weta worked on a whole lot of special effects, so that's quite a bit of local work that went into making it. But is it as good as the book? Better than the book?
Rating: M

---
Noughts & crosses Series / Blackman, Malorie
"In Callum and Sephy's world, Noughts and Crosses don't mix. Can they find a way to be together? In what has already become a modern classic, award-winning author Malorie Blackman tackles the issues of prejudice and racism in a way that will thoroughly engage and inspire readers." (Catalogue)
You can find these books in our collection as books, audiobooks, eBooks, and eAudiobooks.

Noughts + crosses.
The first season of Noughts + Crosses came out last year, and it's just been renewed for a second season. That's got to be a good sign, right? If you haven't already seen it, what are you waiting for?!
Rating: M
---
The princess diaries / Cabot, Meg
"One minute Mia's a totally normal Manhattan fourteen-year-old. Next minute she's heir to the throne of Genovia, being trailed by a bodyguard, taking princess lessons with her uncontrollable old grandmere, and having a makeover with someone called Paolo. Well,  no way is she moving to Genovia and leaving Manhattan behind." (Adapted from Catalogue)
We've got this one as a book, eBook, and eAudiobook. You should also check out the other books in the series!
The princess diaries
A film from way, way back in 2001. Surely you've seen it?! We've got the film's sequel as well, though it wasn't based off any specific book in the series.
Rating: G


---
Simon vs. the Homo Sapiens agenda / Albertalli, Becky
"Sixteen-year-old, not-so-openly-gay Simon Spier is blackmailed into playing wingman for his classmate or else his sexual identity–and that of his pen pal–will be revealed." (Catalogue)
We've got this book and the others in the "Simonverse" available as hard-copy paper tomes, as well as eBooks and eAudiobooks.

Love, Simon
Released in 2018 and based on the above book, there don't seem to be more plans to film the other books in the series. I'll try not to mention the Hulu series Love, Victor that isn't based off any of the books but is set in the same world as Love, Simon because we don't have it.
Rating: M

---
Under the mountain / Gee, Maurice
"When Theo and Rachel Matheson head for Auckland to spend a fortnight with their uncle and aunt, their relatives'  curious neighbours seem to take an unusual interest in the red-haired twins." (Adapted from Catalogue)
We've got to highlight some New Zealand books! And this is a good one.


Under the mountain
A classic New Zealand TV show from 1982, that we have here in our libraries on DVD! Has it stood the test of time?
Rating: PG

Under the mountain
A slightly more recent production! And this time a movie from 2009. As good as the book? As good as the 1982 TV series? Way better? Who knows!
Rating: M

---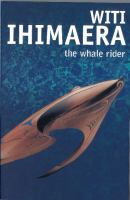 The whale rider / Ihimaera, Witi
"This timeless story tells how the courage of one Maori girl in standing against the tide of tradition enables her tribe to become reconnected with their ancestral life force." (Catalogue)
You can read this classic New Zealand novel as a book, an eBook, an audiobook, or even an eAudiobook.

Whale rider
The film was released in 2002, and has won quite a few awards (though no Oscar…). Some of you may have studied book, movie, or both at school – this may influence your opinion for better or worse!
Rating: PG

---
And that's the end of my list! This is, however, not the comprehensive and exhaustive list of the film versions of your favourite books that we've got in our libraries. Why, we've got all the Percy Jacksons, The Fault in Our Stars, Kaitangata Twitch, Miss Peregrine's Home for Peculiar Children, Tales from Earthsea, The Perks of being a Wallflower, Pretty Little Liars… I'll stop now.
So go! Read, watch, and debate wildly!