Winter has arrived in Wellington, and the Lōemis Winter Solstice Festival is back again, in its fourth year,  during the week of the 11th to the 21st of June, and there're heaps of exciting events happening in the Capital!

What is the Lōemis Winter Solstice Festival?
The Lōemis (pron. lew-mis) festival began in 2016 and is held annually in Wellington in the lead up to the winter solstice.
For eleven days, the Lōemis Winter Solstice Festival observes the longest nights of the year with a hearty mix of feasting, theatre, music, monstrous creatures and a fiery waterfront procession, based around the winter solstice, which falls on 22 June.
For more information on what events are on, check out the Lōemis website and Facebook page.

In the meantime, why not get into the "festival" season with:
Celebrating the southern seasons : rituals for Aotearoa.
"Provides information and insight … of the customs, symbols, stories and meanings relating to the seasonal changes from both European and Maori perspectives … contents include the meeting point: the coming together of Aotearoa New Zealand's two dominant cultures … an overview of seasonal celebrations, guidelines on how to structure seasonal rituals … a calendar for Aotearoa New Zealand, suggested rituals for Aotearoa New Zealand today, an overview of Celtic and Maori traditions" (Catalogue)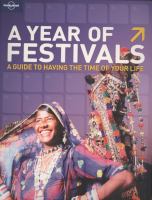 A year of festivals : how to have the time of your life.
"Takes you around the world in pursuit of festivals in all their flamboyant color and variety. Discover music, camel races, feats of endurance, manic street parties and monumental food fights. From the sublime (Venice's Carnevale or India's Krishna Janmastami) to the absurd (Finland's Wife-Carrying Championships or Australia's Beer Can Regatta), the best of the famous and little-known alike are represented here. Organized by month and week to help you to plan a great festival experience at any time of year. Country and Festival indexes allow you to also search by the destination of your next vacation, or by the name or theme of the festival you want to experience." (Catalogue)

50 festivals to blow your mind.
"Join the world's biggest water fight in Thailand, become a reveller on Mexico's Day of the Dead, and party at Rio's world-famous carnival. Whatever you like to celebrate, you'll find a gathering somewhere on the planet to suit. Lonely Planet collects the greatest, weirdest and most jaw-dropping festivals around the world to set your sights on" (Catalogue).

Also, why not join in on "the Lōemis workshop fun",  in the comfort of your own home… or library by creating your masterpieces, (mask making, Mexican style treats, culinary goodness, puppetry and house building), with some help from the following books:


Powermask : the power of masks.
"Since the 1990's, Walter Van Beirendonck has been fascinated by masks. A mask changes your identity, raises a particular atmosphere and has instant impact. Artists like André Breton, Pablo Picasso or even Breughel were inspired. Power Mask – The Power of Masks goes deeper into the different facets of masks: the link between Western art and African masks, the supernatural and the rituals around masks, masks in fashion, masks like fetish, and more" (Catalogue)

La Boca Loca : Mexican cooking for New Zealanders.
"Lucas Putnam and Marianne Elliott opened their Mexican restaurant, La Boca Loca in April 2011, with a clear goal: to bring the freshest flavours of Mexico to Wellington using fresh and locally available ingredients. Their customers loved the taste of their freshly prepared Mexican food and many wanted to learn to make it themselves at home, so this book makes it possible to recreate and share the taste of Lucas's childhood." (Adapted from Catalogue)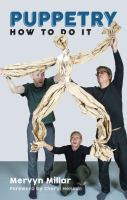 Puppetry : how to do it.
"A practical, accessible and inspiring guide to using puppetry in theatre — the perfect entry point for anyone looking to use puppets in their productions, to explore what puppets can do, or to develop their puppetry skills" (Catalogue)

The econest home : designing & building a light straw clay house.
"An EcoNest is not just a home–it is a uniquely beautiful structure that nurtures health and embraces ecology. This complete practical guide explains how EcoNests combine light straw clay natural building techniques with the principles of Building Biology, provides fully-illustrated, step-by-step instructions for designing and building your own, and is packed with inspiring photos of completed projects" (Catalogue)
Keep warm and stay safe this winter!