Behold — the shortlist for the New Zealand Book Awards for Children and Young Adults has been announced and it is great. If you want to find out about the books that have been nominated for the children's lit categories, check out our blog post on the matter, but on this blog we're all about the YA, baby! Read on for our thoughts on this year's Young Adult Fiction Award finalists, a slice of the book itself (where we can share it!), and for handy-dandy catalogue links so you can reserve them if you haven't already read them!
Afakasi woman / Young, Lani Wendt
Our thoughts: Lani Wendt Young's prose, as always, is searing, insightful, and thought-provoking. This collection of short stories puts a laser focus on the experiences and voices of Pasifika women, always sketched with the deftest of hands that combines a powerful evocation of place and voice with a keen sense for moral relativity throughout. Ultimately, the collection is a really freaking awesomely written exploration and discovery of the joys, trials, and day-to-day lives of women in the Pacific. Read it and discuss!
Aspiring / Wilkins, Damien
Our thoughts: We loved the verbosity and relatability of 15-year-old Ricky's near-constant internal monologue throughout this book — it's full of the kinds of observations about life in a small town that we recognise and empathise with. It's exciting to see the author's bold and unpretentious voice applied to young adult themes and characters for the first time in this book, and we're hoping there's more to come in this space in the future!
Pete's was where I had an after-school job. There was no one at the restaurant called Pete. The owner's name was Garth but he hadn't got around to changing the name. He didn't want to climb on a ladder and paint it up. 'Besides,' Garth said, 'who'd want to come to a place called Garth's? Sounds like someone clearing his throat.'

I wouldn't have needed a ladder.

— Damien Wilkins, Aspiring, Massey University Press, 2020.
The History Speech / Sweet, Mark (coming soon to our libraries!)
Our thoughts: In this book Mark Sweet refuses to shy away from some pretty heavy themes — child abuse, drug use, suicide, sexuality, the works. It's an engrossing tale set in 1960s New Zealand, only the cheery Kiwiana facade is starting to crumble, revealing the universal (and existential) angst beneath. Callum's voice and unique perspective kept us turning the pages with alacrity, and his tale of self-discovery is not one we think you should miss.
Posh tea is kept in a tin and had with a slice of lemon and no milk. Regular is from the yellow Bell paper box and had with milk, poured before the tea, although his mother does it the other way round. She says people who pour their milk first don't know any better. That way the milk is scalded, she says. His mother and his grandfather agree about heating the teapot first with hot water, but not about the milk. He doesn't take sides when the subject comes up,although he was more impressed by his grandfather's knowledge of the boiling point of milk than his mother's explanation that that's the way the do it in Scotland.

— Mark Sweet, The History Speech, Huia Press, 2019.
Ursa / Shaw, Tina
Our thoughts: It's always exciting when a new dystopian novel comes out of New Zealand — especially from an author of the calibre of Tina Shaw. She brings her trademark attention to place — the granite cobblestones of the streets, the expressions of the statues on the building-tops — to bear on a compelling and convincing world where the iron fist of those with wealth and power is starting to be tested by those without. The intensely personal story of Leho and Emee, and their trials in seeking change, will resonate with you long after you put the book down.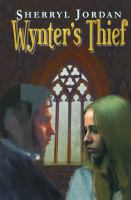 Wynter's thief / Jordan, Sherryl
Our thoughts: I have to admit to some bias here — Sherryl Jordan has long been one of my favourite New Zealand authors. Wynter's Thief is another example of her rich use of language, both to conjure up accurate and engrossing historical referents, and to patiently build in elements of fantasy and magic. The pacing of this story is what really grabbed me — it grows in speed and import as you read. Definitely check this out, and while you're at it, check out Jordan's substantial back catalogue — you won't regret it.
There is a wild danger, a dancing on the knife-edge between sacredness and devilry, when a witch works magic. It is like that today, with the maid. Around her, the burning air shimmers, prickly with suspense. She strides ahead, wand outstretched, bare feet swift on the scorched earth. We follow, feverish with excitement, and musicians march alongside, banging drums and playing pipes. Dust rises about us, bright like a holy cloud, leaving us breathless, dazzled in her wake.

— Sherryl Jordan, Wynter's Thief, OneTree House, 2019.