Have you seen The Fault In Our Stars at the movies yet? I have and it was FAN-TAS-TIC! It has already been called "one of the most valuable young adult films Hollywood has produced in the last decade." That's pretty impressive.
In the types of stories below the protagonist is usually unwell, or has a terrible terminal illness. Sometimes these stories deal with family matters and finding closure. They may be romance stories, tinged with the sadness that their happiness may come with an expiry date. I've collected a few of these books here for all the TFIOS lovers, or just for those who can't get enough of the happy-sadness of tragic romance. Although not all of them are completely sad, I promise!
Before I Die, Jenny Downham
Tessa has just a few months to live, and she's going to make the most of it. She compiles a "to-do before I die" list and, released from the "normal" constraints of life she craves new experiences that her failing body has difficulty keeping up with. Tessa's relationships with her father, brother, estranged mother, best friend and new boyfriend all begin to crystallize, but does Tessa have enough time for closure with them all?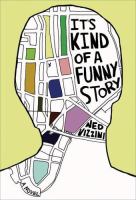 It's Kind Of A Funny Story, Ned Vizzini
A semi-autobiographical novel of late author Ned Vizzini's time spent in a psychiatric hospital, this novel is dark yet hilarious. During his time in the hospital he meets a number of other patients – some friendly, others reclusive and delusional. Described as a cross between The Perks of Being a Wallflower, Girl, Interrupted and Extremely Loud and Incredibly Close, Vizzini's honesty throughout is both painful and heartwarming.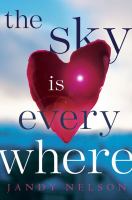 The Sky Is Everywhere, Jandy Nelson
"In the months after her sister dies, seventeen-year-old Lennie falls into a love triangle and discovers the strength to follow her dream of becoming a musician." (library catalogue)
Remember, if you or someone you know is experiencing depression, you can phone The Lowdown on 0800 111 757 or text a counselor for free on 5626 at any time for support, or even just someone to talk to. You can also call Youthline on 0800 37 66 33 or text them on 234. You can text or phone 24 hours a day, 7 days a week.