I loooove books set in outer space. It's something that most of us will never be able to experience, so to read about it is pretty exciting. Here are some of my picks of books set in outer space:
172 Hours On The Moon, Johan Harstad
Three teenagers from across the globe have the opportunity to win a place on the next space launch thanks to NASA's worldwide lottery. It's been decades since anyone set foot on the moon, and Mia (Norway), Midori (Japan) and Antoine (France) are among the few who will be next. But before they even get to the launch site, things seem off. Something sinister is waiting for them on the moon's surface, and in the vaccuum of space, no one can help them.
Across the Universe, Beth Revis
Seventeen-year-old Amy is cryogenically frozen, along with her parents, and loaded onto the vast spacecraft Godspeed, set to wake up three hundred years in the future. But her hibernation comes to an abrupt end 50 years too early, thrusting her into the thriving living community on Godspeed. Amy discovers out she was awoken not by accident, but by a murder attempt by one of the several thousand people on board. And if she doesn't act quickly, Amy's parents could be next.
Ender's Game, Orson Scott Card
This one has just been made into a movie. To defend themselves from hostile alien attacks, the human race has begun breeding genius children and training them as soldiers. Andrew "Ender" Wiggin is one such child drafted into military training. His skills make him a leader in battle school, but leave him lonely and fearful of the impending alien attack intended to wipe out all humans. Ender could be the military general the battle has been searching for for the last hundred years, but is he prepared to face such huge responsibility?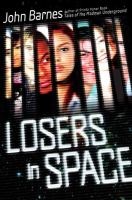 Losers in Space, John Barnes
It is the year 2129 and fame is all that matters. Everyone has a rating and the more people that ID you, the better. Susan and her almost-boyfriend Derlock hatch a scheme to stow away with seven of their friends on a Mars-bound spaceship. They figure the stunt and their story of survival will skyrocket their ratings across the globe. But Susan stumbles across a hitch: Derlock is a sociopath. Losers in Space combines an ominous countdown, an awesome heroine and accurate science (!) all bundled up into a great sci-fi novel. What more could you need?
Glow, Amy Kathleen Ryan
Decades ago two ships were launched, both bound for mysterious New Earth where they hoped to settle and create new life. The only difference between the ships was their religious following – New Horizons contained the religious crew, and the Empyrean had a non-religious crew. Sixteen-year-old Waverly and Kieran live aboard Empyrean and are expected to marry soon. Waverly's not so sure about the arrangement, but since she's supposed to have four children while she's still young so that the generations won't die out, there's not a whole lot of choice involved. What the Empyreans don't know is that all the young girls on New Horizons have died – and the New-Horizoners plan to kidnap the girls from Empyrean. Suddenly Waverly and Kieran are separated and they quickly learn that not all enemies come from the outside…
And one about aliens, for good measure: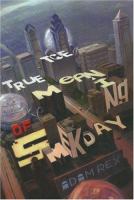 The True Meaning of Smekday, Adam Rex
The True Meaning of Smekday is structured like an essay, written by 12-year-old Gratuity Tucci (Tip) for a contest. The essay contest winner will have their essay included in a time capsule to be opened in 100 years, and Tip reckons her unique experience of Smekday will be important to future generations. Smekday (a.k.a Christmas) was the day a huge spaceship filled with Boov (aliens) descended on Earth, declared it a colony named Smekland, abducted Tip's mother and forced all Americans to relocate to Florida via rocketpod. Tip enlists a renegade Boov mechanic called J.Lo to help her track down her mother at Happy Mouse Kingdom, and together they must try to save the Earth from yet another alien invasion.
172 Hours on the Moon is probably one of my personal favourites – it involves Japanese culture, it's suuuper creepy, and it's a translated novel (originally Norwegian) which are all checkboxes for things I like in a novel. Have you got any space-themed favourites, either included on this list, or not?