…but in the meantime, here's a clue.
Try and match these opening lines with the books they belong to!
A. "There is one mirror in my house."
B. "Dear Ed, in a sec you'll hear a thunk."
C. "Everyone thinks it was because of the snow."
D. "I've seen Steelheart bleed."
And the books they're from: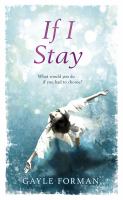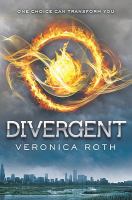 Why We Broke Up
, Daniel Handler
If I Stay
, Gayle Forman
Steelheart
, Brandon Sanderson (this one's a mystery, I know)
Divergent
, Veronica Roth
Scoll down for answers!
>
>
>
>
>
>
>
>
>
>
>
>
>
>
>
>
>
>
>
>
>
>
A. Divergent
B. Why We Broke Up
C. If I Stay
D. Steelheart
How many did you guess? At least one, from the obvious line, I hope.