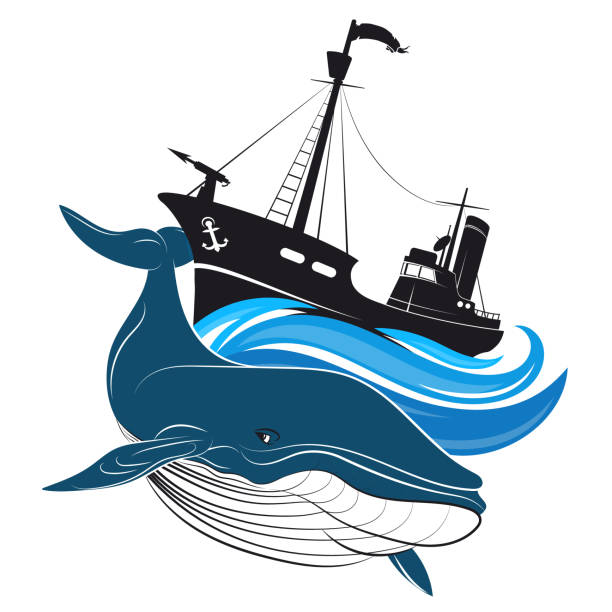 Social media has been awash the last few weeks with the singing and playing of these earwormy (is that even a word?) songs called sea shanties.
 Melodies like The Wellerman and Drunken Sailor have been popping up in videos everywhere. And the trend all began with a postman named Nathan Evans, who started singing the songs in his bedroom in Scotland and posting them to TikTok.
Musicians all over the world have been jumping on board and adding their own parts to Evans' vocals – even Andrew Lloyd Webber,  turned Evans' rendition of The Wellerman into a duet with a piano accompaniment.
What is a sea shanty?
Sea shanties are a type of folk song historically sung by fisherman, whalers and merchant sailors to accompany the work they needed to do on board a sailing ship. The theme music to the cartoon SpongeBob SquarePants is a great example of a sea shanty, which often uses the 'call-and-response', style in the song!
They're believed to be around 600 years old, and the name itself is thought to derive from the French verb 'chanter', meaning 'to sing'. They often used similar tunes to old Irish and Scottish folk songs and would typically have been sung a cappella – without instrumental accompaniment – across a crowded deck. Such songs were designed to match the rhythm of common jobs aboard a ship such as pulling rigs or mopping the decks; they synchronized the sailors and made their work more bearable / enjoyable.
A deep dive into The Wellerman and its link to NZ's whaling history
The sea shanty which started this craze – Soon May the Wellerman Come – is thought to have originated in New Zealand and sung on whaling boats in the mid-19th century. The "Wellerman" refers to a supply ship (owned by the Weller Company) which brought supplies such as tea, sugar and rum to the men on the whaling boats. The lyrics describe a whale hunt. The whalers have harpooned the whale but can't get it on board.
Whalers and sealers were among the first Europeans to arrive in New Zealand. The first shore based whaling stations were established in southern New Zealand in the late 1820s.
In 1839, the peak year for New Zealand whaling, approximately 200 whaleships were working in New Zealand waters. Kororareka in the Bay of Islands was the biggest whaling port in the southern hemisphere, with 740 ships visiting the port in 1840. The Kāpiti region had six whaling stations dotted around the area. Even Kāpiti Island  had a whaling station on it, as Southern Right Whales would use the channel between the Island and the Kāpiti Coast as they migrated north from Antarctica. Old whale pots used to boil the whale blubber to get the valuable whale oil, are still sitting on the island today.