Love is in the air at Wellington City Libraries! Roses are red, violets are blue; come on down to Wellington City Libraries; where we have amazing books for you!
Valentines Day has arrived at the library and has many books on ways and ideas to celebrate love, affection and Saint Valentine.
---
What is Valentine's day:
St Valentine is known as the patron saint of lovers. Valentine's Day is celebrated each year on 14 February by people giving presents of cards, flowers  and gifts. It is a great opportunity to remind loved ones, friends and family how much they mean to you.  Many people choose to do this by giving cards, flowers or gifts.
Did you know: Valentine's Day got its name from a Roman priest called Valentine who helped couples secretly get married. Read more about it on National Geographic's page about Valentine's Day.
---
Where can I find information about Valentine's day?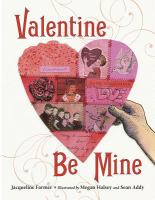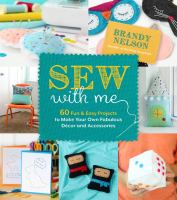 Sew with me : 60 fun & easy projects to make your own fabulous décor and accessories.
Make every day a crafting bonanza with this inspiring and helpful guidebook packed with 60 projects. These accessories, toys and decorations are as easy to create as they are fun to wear and display Grab an adult to help you get started, then you're off sewing adorable crafts you can personalize with your favorite colors and fabrics.

10 minute decorative cards.
Using readily available materials, this series is packed full of fun things to make and do. The projects are explained in easy-to-follow, step-by-step instructions, and are perfect for teachers looking for original ideas as well as time-poor parents. In 10 Minute Crafts: Decorative Cards, children can learn how to make a whole range of beautiful handmade cards for celebrations from Christmas and Valentine's Day to Hanukah, Holi and birthdays. Simple, easy step-by-steps and clear instructions make this the ideal arts and crafts book on making cards for children of 5+.

---
Also search our catalogue for more gift ideas for Valentines day.
---
If you're interested in Valentine's day themed fiction and comics, these books might interest you: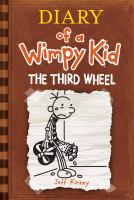 Diary of a wimpy kid: The Third wheel.
A dance at Greg's middle school has everyone scrambling to find a partner, and Greg is determined not to be left by the wayside. So he concocts a desperate plan to find someone–anyone –to go with on the big night.But Greg's schemes go hilariously awry, and his only option is to attend the dance with his best friend, Rowley Jefferson, and a female classmate as a "group of friends." But the night is long, and anything can happen along the way. Who will arrive at the dance triumphantly, and who will end up being the third wheel?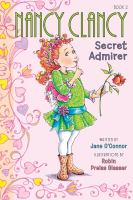 Nancy Clancy, secret admirer.
Nancy Clancy and her best friend, Bree, have love on the brain-after all, they're learning about the human heart in science class! But when the girls decide to play matchmaker, nothing works out as planned. So the big question is: Will love conquer all?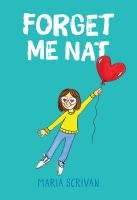 Forget me Nat.
"For the first time in her life, Natalie feels confident. Her talents are being recognized, she has supportive friends, and she's spending a ton of time with her crush, Derek! But when Derek tells Natalie that he just wants to be friends, Natalie's self-confidence quickly changes to self-doubt. As she tries to recover from her broken heart, Natalie casts aside her talents and even her friends. With no one to turn to, Natalie will have to pull herself out of this mess on her own" — Amazon.com


Uncle Scrooge : treasure above the clouds.
In "Treasure Above the Clouds," Scrooge battles playboy plutocrat John D. Rockerduck for ownership of an awesome Incan treasure Then, it's Valentine's Day in Duckburg, and Scrooge faces a firestorm from two dastardly dates–Klondike goldminer Glittering Goldie and brassy business-gal Brigitta MacBridge And in "Money is the Root of Upheaval ," a duck tale by Jerry Siegel (co-creator of Superman), Scrooge McDuck travels through time to find riches in ancient Egypt, only to wind up stranded in a dystopian future.


Aphrodite : goddess of love.
A latest entry in the best-selling series focuses on the goddess of love and combines accessible graphic illustrations with thoroughly researched storytelling to recount her dramatic birth from the sea foam, her role in the Trojan War and more. In volume six of Olympians, graphic novel author/artist George O'Connor turns the spotlight on Aphrodite, the goddess of love. Look for the same thoroughly researched and wonderfully accessible comics storytelling as O'Connor tackles the story of the Aphrodite from her dramatic birth (emerging from sea-foam) to her role in the Trojan War. O'Connor has outdone himself with this volume: the story is riveting and the artwork is beyond compare. Greek mythology has never been so vivid!
Search our catalogue for more children's books about Valentine's day!