Kia ora, e te whānau! Te Wiki o te reo Māori is just around the corner — there are just three days to go (kia toru ngā rā e toe ana) before the celebrations begin! We thought we'd help you get ready to celebrate by sharing some of our favourite pukapuka in te reo Māori with you. Check them out below — don't forget you can click on the title to reserve a copy to pick up from your local library!
Tio Tiamu / Kurahau
This beautiful book won the Wright Family Foundation/Te Kura Pounamu Award for Te Reo Māori in the New Zealand Book Awards for Children and Young Adults this year, and it really is the complete package. There is an incredible sense of balance throughout, where the weight of the storytelling is shared equally between the stylised, yet detailed illustrations, and entrancing, poetic, and playful language. We can't guarantee there won't be tears the first time it's read – this tale certainly doesn't pull its punches. Published in English as "The Smelly Giant."

Ko te kī taurangi a Puanga: he ururoa ki te Whānau Matariki / Wadsworth, Kirsty
This enthralling tale tells the story of Puanga, cousin to the Matariki sisters, and how it was that she came to join them in the sky above Aotearoa. At its heart it's a story of whānau, friendship, tradition and sacrifice. The text is evocative and powerfully paced; the illustrations atmospheric and perfectly matched. Published in English as "The Promise of Puanga."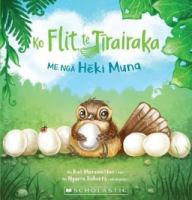 Ko Flit, te Tīrairaka, me ngā Hēki Muna / Merewether, Katherine Q.
A whimsical and playful tale about Flit the fantail chick and his discovery of a mysterious clutch of eggs. Action-packed and joyful. Published in English as "Flit the Fantail and the Mystery Eggs."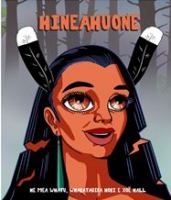 Hineahuone / Hall, Xoë
A creation story of sorts, this book explores Tāne Māhuta's creation of human life, sculpted from the sacred red earth of Papatūānuku. Xoë Hall's stylistic and striking illustrations bring the story to life in a tangible way. Published in English as "The Clay Woman."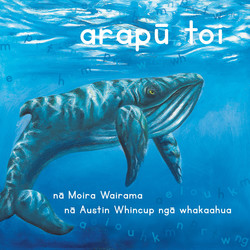 Arapū toi / Wairama, Moira
Gentle, poetic, and image-laden text combined with detailed and engrossing artwork. This book is appropriate for readers of all ages, and reveals more with each successive read.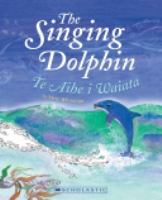 Te aihe i waiata / Whaanga, Mere
A lyrical story told almost in the style of a traditional legend, Te Aihe i Waiata must be read in its original language – te reo – for the poetry to be fully understood. The story ebbs and flows along with the expressive watercolour illustrations – an enchanting read. Published in English as "The Singing Dolphin."

Ngā tae = Colours / Brown, Kitty
We can't exclude the beautiful and important bilingual Reo Pēpi series, from Kitty Brown and Kirsten Parkinson at Reo Pēpi Tāpui in Dunedin, from this list. The six board books in this series intended for babies and early readers use simple, formulaic language and gorgeous illustrations to gradually introduce the reader to new words and concepts. A must-have for any parent who wants their child to grow up immersed in te reo.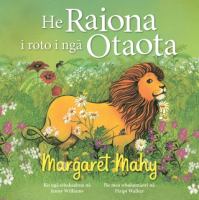 He raiona i roto i ngā otaota / Mahy, Margaret
The te reo Māori translation of Margaret Mahy's classic The Lion in the Meadow remains as captivating and delightful as ever. Piripi Walker's translation preserves the whimsy and magic of the original text, all the while strengthening this book's ties to the people and culture of Aotearoa.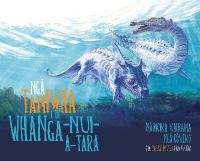 Ngā taniwha i Te Whanga-nui-a-tara / Wairama, Moira
An exciting and captivating retelling of the local legend of the creation of Wellington Harbour by two taniwha who lived in what was once a lake, where the harbour now stands. Essential reading for anyone who wants to understand traditional stories of place and history. Published in English as "The Taniwha of Wellington Harbour."

Kei hea te hipi kākāriki? / Fox, Mem
Rounding out the list with another translation – this time of Mem Fox's classic "Where is the Green Sheep?" Children will love exploring the humourous illustrations, and the clever translation by Kawata Teepa keeps the reader engaged throughout.