This week is National Rail Safety week in both New Zealand and Australia (8 – 14 August 2022).
TrackSAFE Foundation NZ is promoting a superstition that might help keep pedestrians safe at railway crossings: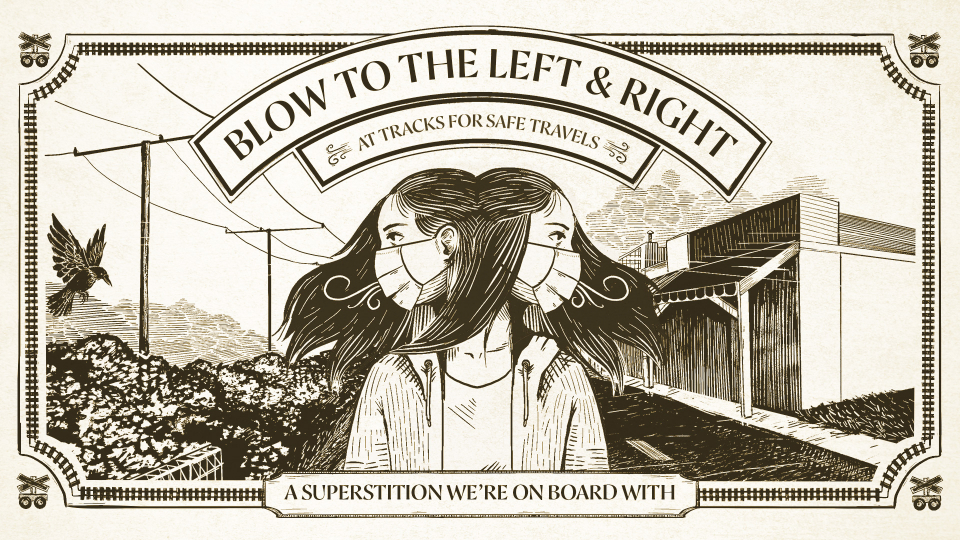 We hope that by "Blowing to the left and right" near railway tracks will be the magic you need to keep you and your friends safe!
---
Trains, and going on train journeys, have always had a magical quality to them. So many books have been written about trains or with a train journey as a central part of the book – think "Thomas the Tank Engine",  "The Railway Children", or the Hogwarts Train in the Harry Potter series. Trains can clatter over high bridges, run underground through long tunnels and can even go at lightning speeds on high-tech electromagnetic tracks.

Train FAQ
What is a Train Spotter?
A Train Spotter is a rail enthusiast that really likes watching trains! They will often write down the numbers of passing trains as a hobby and compare their notes with other enthusiasts. A Train Spotter can also be called A railfan, rail buff or train buff, railway enthusiast or railway buff… or ferroequinologist!
What's the largest model railway in New Zealand?
The Museum of Transport and Technology (MOTAT) has a Main Trunk Line model railway that's a must see if you're visiting Auckland. The model showcases the history and engineering feats of the North Island Main Trunk Line; including the Hapuawhenua Viaduct and the twisting Raurimu Spiral. Watch this You Tube clip to see this amazing model in action and learn about the NZ's incredible railway history.
What is the fastest train in the world?
The fastest train in the world is  Shanghai Maglev. It is a magnetic levitation train (maglev) that operates in the city of Shanghai, China. This 504-foot-long train can fit 574 passengers and roars to life over the tracks at a top speed of 431 km/h – wow!

Can trains crash?
Yes! But they are still considered to be one of the safer forms of transport, ahead of car and motorbike travel. New Zealand's worst train disaster was the Tangiwai Disaster. At 10.21 p.m. on Christmas Eve 1953 the Wellington–Auckland night express plunged into the flooded Whangaehu River at Tangiwai, in the central North Island, after a lahar from Mt Ruapehua washed away Tangiwai Bridge. Of the 285 passengers and crew on board, 151 died.
New Zealand author David Hill has written a historical novel exploring the environmental tragedy from the perspective of a young person, check it out here.
---
Let's take a train journey through the Wellington City Libraries Catalogue:
Trains / Jenner, Elizabeth
"Explore the wonder of the railway and see how train travel has developed through time. Trains are used across the world to transport goods and passengers. They can ride rails underground, move at high-speeds and travel between countries. In this book, you will discover the wonder of the railway and see how train travel has developed through history- from simple mining wagons to high-speed machines and beyond." (Catalogue)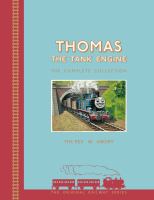 Thomas the Tank Engine : the complete collection / Awdry, W
"This volume brings together all 26 books from the classic Railway series in one volume, with a foreword by the author. The stories are brought to life with the original illustrations, beautifully restored and reproduced." (Catalogue)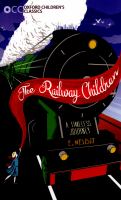 The railway children / Nesbit, E.
"Family! Friendship! Adventure! Mystery! Roberta, Peter, and Phyllis have their lives turned upside down when their father mysteriously has to go away. The railway becomes the centre of their new life, but little do they know what wonders and changes it will bring to them – maybe even the answer to Father's disappearance …Oxford Children's Classics present not only the original and unabridged story of The Railway Children in a beautiful new edition, but also help you to discover a whole world of new adventures with a vast assortment of recommendations and activities. Ages 7+" (Catalogue)
Two little trains / Brown, Margaret Wise
"Two little trains head west, travelling through hills and mountains and over rivers and plains." (Catalogue)

How trains work / Gifford, Clive
"From the fastest to the longest, the oldest to the newest, through tunnels and up mountains, take a fascinating ride through the world of trains in this brilliant new book from illustrator James Gulliver Hancock." (Catalogue)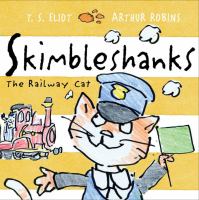 Skimbleshanks / Eliot, T. S.
"We must find him or the train can't start! All aboard as Skimbleshanks, the Railway Cat, stars in the third picture-book pairing from Arthur Robins and T.S. Eliot's Old Possum's cats, set on the Night Mail train where Skimble won't let anything go wrong." (Catalogue)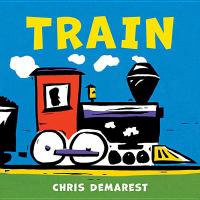 Train / Demarest, Chris L
"The amazing sights of a train ride through the countryside whiz by in this deceptively simple rhyming book. Little listeners will be mesmerized by this rhythmic, rhyming ride-perfect reading for kids on a roll!" (Catalogue)

Night train, night train / Burleigh, Robert
"Told in rhyming text, a train speeds through the night, revealing the sights and colors along the way to its young and sleepy riders." (Catalogue)

The space train / Powell-Tuck, Maudie
"Jakob has found the long-lost SPACE TRAIN! But it's old, battered and broken. With the help of Granny and Derek the robot chicken, can Jakob fix the train? A stunning intergalactic adventure, packed with fun flaps and out-of-this world illustrations." (Catalogue, abridged)

Where's Thomas? : a Sodor search-and-find adventure
"Sodor is a busy, bustling place with plenty of things for a team of Very Useful Engines to do. Join Thomas and all of his friends as they travel all across the Island and see how many hidden things you can find on each colourful page!" (Catalogue)