Following up our twin blogs rounding up some of the best picture books of 2022 and some of the best children's fiction of 2022, now it is time for non-fiction to shine!
This isn't an exhaustive list, but we are taking the opportunity to highlight some of our favourite books published in 2022!
If you'd rather browse through the newest books we have added to our shelves, head on over to the New Material page on our website.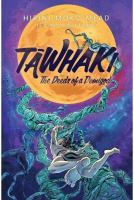 Tāwhaki : the deeds of a demigod / Mead, Sidney M
We might be cheating with this one, as it is a republication of a classic work by Hirini Moko Mead, first published in 1996. But this edition has beautiful illustrations by Scott Pearson.
Like Māui, Tāwhaki was a powerful demigod. This wonderful book shares three of the adventures of Tāwhaki.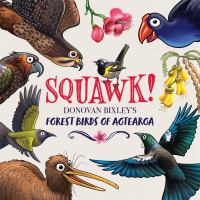 Squawk! : Donovan Bixley's forest birds of Aotearoa / Bixley, Donovan
After his 2021 book, Donovan Bixley's draw some awesome : drawing tips & ideas for budding artists, was shortlisted in New Zealand Book Awards for Children and Young Adults, Bixley is right back at it with another amazing pukapuka!
If you are interested in knowing more about the top New Zealand children's books of this year, have a read of our previous post about the 2022 NZCYA Book Award winners. If you haven't already, these books are definitely worth checking out!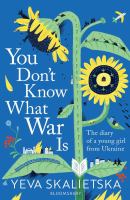 You don't know what war is : the diary of a young girl from Ukraine / Skalietska, Yeva
At the front of our minds this year, has been the international conflict between Russia and Ukraine. Wellington is home to thousands of people of Ukrainian and Russian descent, some of whom have moved here this year to escape the conflict.
You might still have a lot of questions about what is happening and why. Earlier this year, we prepared a blog called understanding Ukraine and Russia: a guide for kids and their adults. We hope this will be useful for your whānau.
Another way that you can learn more is through this pukapuka, a diary by a 12-year-old girl who is experiencing the conflict directly.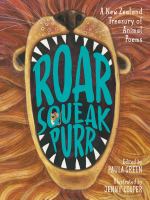 Roar squeak purr : a New Zealand treasury of animal poems
Here's a fun compendium of over 200 animal themed poems from Aotearoa New Zealand! If you're in the mood for more local poetry, don't forget to check out Tūhono. a journal of poetry by Wellington children / 2021 (wcl.govt.nz), the 2021 edition that Wellington City Libraries published this year!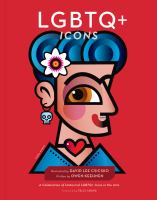 LGBTQ+ icons : a celebration of historical LGBTQ+ icons in the arts / Keehnen, Owen
"From music to movies, literature to dance – the arts have always been influenced by the work of LGBTQ people. LGBTQ+ Icons spotlights the history and contributions of 50 pioneering artists who lived and worked around the world…." (Abridged from Amazon catalogue)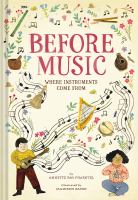 Before music : where instruments come from / Pimentel, Annette Bay
"Music doesn't come out of nothing. It always starts somewhere… with something… with someone. Discover how music is made in this survey of musical instruments from around the world. Organized by material-from wood to gourds to found objects and more-Before Music marries a lyrical core text with tons of informational material for curious readers. In the narrative text, readers will encounter makers as they source their materials and craft instruments by hand, drawing the line from the natural world to the finished product and its sound. The sidebars offer much more to discover, including extensive instrument lists, short bios of musical innovators, and more"– Provided by publisher." (Catalogue)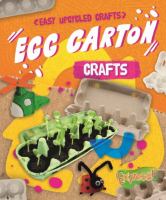 Egg carton crafts / Rathburn, Betsy
"How can you reuse a leftover egg carton? This colorful title offers eight fun ideas! An introduction explains the importance of reusing items, and a materials and tools list puts everything you need in one place. Step-by-step instructions combine with bright, easy-to-understand photos to guide readers through the process of making each craft. Along the way, tips provide hints to make crafting easier or remix crafts into new creations!" (Catalogue)

Breathe with me : using breath to look after my tinana, hinengaro and wairua / Tutagalevao, Abel Junior
"Your breath is a taonga that you can use anytime to calm you. Breathing is easy to do and can help relax your tinana,hinengaro, and wairua. We can be on our way to a happy day!" (Catalogue)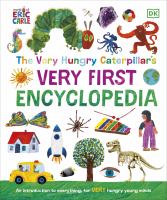 The very hungry caterpillar's very first encyclopedia
"This first encyclopedia covers all the big topics for little learners, including science, history, space, and the natural world. Explore deep underground and high in the sky, travel the globe on ships and trains, and find out about dinosaurs, plants and animals, the human body, and much, muche more. The Very Hungry Caterpillar's Very First Encyclopedia features vibrant photography alongside more than 250 timeless illustrations from the World of Eric Carle, giving young children a charming overview of everything they need to know"– Page 4 of cover." (Catalogue)

Playing with fire = Ta'alo i le afi / Riley, David
David Riley is a gem, writing some more phenomenal retellings of Pasifika stories in 2022! You might have seen some of his wonderful books in our Pacific Language Week posts during 2022!
"Fire is one of the most precious elements we know. You can cook with it. You can dry things with it. You can even sit around it and tell stories like this one. But how did fire get to Samoa?"–Back cover." (Catalogue)