Kia ora e te whānau! Te Wiki o te reo Māori is here! This year, we want as many people as possible to take part in the Māori Language Moment, a special time at 12pm on Tuesday 14 September where we can all come together to kōrero (speak), whakarongo (listen), ako (learn), tākaro (play), pānui (read) and waiata (sing) in te reo Māori with our friends, whānau, and community. Make sure you check out some of the awesome ideas from Te Taura Whiri i te Reo Māori (the Māori Language Commission), and get yourself signed up to take part!
Wellington City Libraries has heaps of resources that can help you take part in your own Māori Language Moment. Here are just a few of them! You might be wondering where all the books are — don't worry, we'll get to recommending some awesome books in and about te reo Māori a little later in the week!
OverDrive
Did you know that there are books that can help you learn te reo Māori on OverDrive and Libby? There are a whole range of different books to choose from, including some books that are more meant for grown-ups, and others meant for kids. Here are a few of our favourites for you to check out: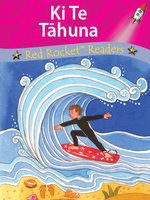 At the Beach te reo Maori – Ki Te Tahuna, Pam Holden (ebook)
"He pai ki te nuinga o nga tangata te toro atu ki te tahuna, te mahahoki o nga mea hei kite, hei mahi kei reira. He aha nga mea pai ki akoe ki te tahuna?" Kupu Aronga (Sight Words) ki | kite | maua | te
Most people like to visit the beach. There are so many different things to see and do there. What do you like to do at the beach? (Overdrive description)

Awatea and the Kawa Gang, Fraser Smith (ebook)
It's the holidays, and Awatea is staying with his grandparents at the beach. He's got lots of time and freedom to explore, visit the treehut and have adventures with Carrot, the talking parrot. Awatea catches fish, cooks over a campfire and spends a stormy night in the treehut with Carrot for company. When fending off some territorial magpies and keeping an eye on a pair of leopard seals, Awatea and Carrot notice signs of poachers. So Awatea and his friends at the beachwork out a plan to stop them. (Overdrive description)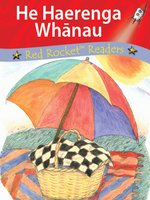 A Quick Picnic te reo Maori – He Haerenga Whanau, Pam Holden (ebook)
"Kua haere koe mo tetahi haerenga? He aha nga taputapu paimo te haerenga? Kei tenei whanau nga mea tika mo te haerenga. Panuitia tenei e pa ana ki o ratou harenga." Kupu Aronga (Sight Words) Anei | kino | pai | te
Have you had a picnic? What things do you need for a picnic? The people in this family have everything that they need for a good picnic. Read about what happens at their picnic. (Overdrive description)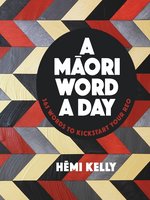 A Maori Word a Day, Hemi Kelly (ebook)
A Maori Word a Day offers an easy, instant and motivating entry into the Maori language. Through its 365 Maori words, you will learn the following: – English translations – Word category, notes and background information – Sample sentences, in both te reo Maori and English Exploring the most common, modern and colloquial words in Maori today, A Maori Word a Day is the perfect way to kickstart your te reo! (Overdrive description)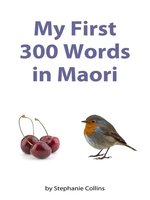 My First 300 Words in Maori, Stephanie Collins (ebook)
Learn your first 300 words in Māori in this colourful book for children. This book introduces children to their first words in Māori. Learn the Māori vocabulary for animals, fruit and vegetables, everyday things, nature, colours, shapes, greetings, and much more, all with beautiful colour photos and illustrations throughout. (Adapted from Overdrive description)
---
Learn te reo Māori with Language Nut
Your library card gives you access to a whole range of resources to help you learn languages, and one of them, Language Nut, is meant just for kids! It includes a course in te reo Māori that is aimed at absolute beginners, featuring simple songs, stories, and games as well as some more traditional lessons so that you can learn on your own, or with an adult or friend to help you! You also earn points as you go, so you can put yourself against other learners from all over the world! It's heaps of fun. Just visit this link and put in your library card number to get started!
---
So what are you waiting for? There's no time like the present to get started — or continue — on your journey in te reo Māori! Karawhiua atu!