Kia ora!  Have you ever looked at a machine and wondered how it works?  Or wondered how things in space work?  What about inside your body?  There are so many questions about the world!
Well, the good news is we have lots of kids books that explain and describe the inner workings of all sorts of interesting topics.  You name it, we've got a book to tell you how it works.  To get you started, we've selected a few interesting books for you to choose from.  But there are plenty more available to satisfy your curiosity.
Motorbikes / Oxlade, Chris
Find out all of the workings of some of the most amazing motorcycles.  This easy to read book breaks down many of the parts and what they do, with bright, clear illustrations.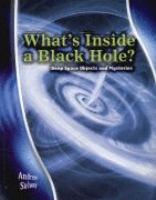 What's inside a black hole? : deep space objects and mysteries / Solway, Andrew
"This astronomy series looks at different aspects of the universe we live in." (Catalogue)

Inside the bees' hive / Ang, Karen
"Hundreds of buzzing worker honeybees build a yellow structure called a comb inside a tree trunk. The comb is made up of many small, six-sided rooms that the bees make out of wax. These rooms, called cells, will be used to hold baby bees and sweet, gooey honey. Welcome to the bees' hive! " (Adapted from Catalogue)

Spacecraft / West, David
"Learn all about spacecraft, from the first space capsules to space planes and space shuttles.  Find out something amazing about each vehicle and then turn the page to see it sliced in two where its innermost secrets will be revealed." (Adapted from Catalogue)

What's eating you? : parasites – the inside story / Davies, Nicola
"There is one group of creatures who live on or in the bodies of other animals – in skin, hair, fur, feathers, blood, guts, livers, hearts and lungs. They are parasites. Uncover the secrets of their amazing life-cycles and dare yourself not to scratch or groan as you read." (Catalogue)

Aircraft / Graham, Ian
Find out how all kinds of aircraft work and how they are laid out inside.  Lots of clear illustrations and information on different types of aircraft.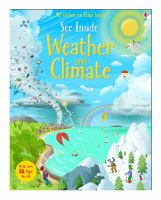 See inside weather and climate / Daynes, Katie
Filled with facts from how hurricanes and floods happen to how global warming is affecting the Earth's climates. This is a lift-the-flap book that introduces readers to the science of weather. The work is filled with facts from how hurricanes and floods happen to how global warming is affecting the Earth's climates." (Catalogue)

How cities work : explore the city inside, outside and underground / Hancock, James Gulliver
"From the sewers to the skyscrapers, this book takes young readers to the heart of the city.  Get ready to explore the city in a whole new way. This innovative book for younger readers is packed with city facts, loads of flaps to lift, and unfolding pages to see inside buildings and under the streets.  Discover where people live and peek behind closed doors to see what's going on in houses and apartments, or why not find out about what goes on underneath the streets you walk on every day? (Adapted from Catalogue)

Running the country : a look inside New Zealand's government / Gill, Maria
"What does the government do to keep New Zealand running smoothly? How does parliament work and what is the job of the MPs? From the Bill of Rights to the way we vote, from parliamentary headquarters to the local council — and everything in between — Maria Gill explains our system of government. You will discover facts about laws, our currency, voting at the elections and the role of the media. There are fascinating profiles of New Zealand leaders, illustrated by cartoonist Malcolm Evans, along with photographs, amazing statistics and useful 'google this' Internet links to find out more." (Catalogue)

The fantastic body : what makes you tick & how you get sick / Bennett, Howard J
"Jam-packed with fun facts, cool diagrams, and gross stories, and written by a successful, practicing pediatrician, this fun and comprehensive reference book with DIY projects is ideal for kids who want to know more about the mysterious stuff going on inside their bodies." (Catalogue)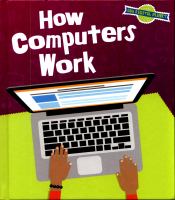 How computers work / Hubbard, Ben
"Ever wonder what goes on inside your computer? Take a look into how processors, networks and more are all connected." (Catalogue)

Inside of a dog : what dogs see, smell, and know / Horowitz, Alexandra
"From an animal behaviorist and dog enthusiast comes an adorable guide to understanding how our canine friends see the world. Want to know what dogs are thinking? What they feel, and what they can spell with that great big nose of theirs? Here's your chance to experience the world nose first, from two feet off the ground. What do dogs know, and how do they think? The answers will surprise and delight you as dog owner and scientist Alexandra Horowitz explains how our four-legged friends perceive their daily worlds, each other, and us. This book is as close as you can get to knowing about dogs without being a dog yourself." (Adapted from Catalogue)