Knock, knock
Who's there?
Spell
Spell who?
W-H-O!
Hahaha, hehehe, lol 🙂 🙂
With Wellington back at Covid-19 Alert Level 2, sometimes the outlook can look pretty bleak! It's good to realise that having a good laugh is still OK and is in fact really good for you, even if it turns out laughing is a serious business!  It takes a combination of facial muscles, hormones, voice box, breathing, brain activity and awareness to make a human being laugh. That's a lot of moving parts that all need to come together to produce even a snigger!
But why do people laugh, and what is funny, or humorous? The answer to this is complicated because scientists still aren't sure exactly what makes us laugh! There are so many factors that might influence why we laugh. This might include our culture, upbringing, personality, physical environment, health, age, being tickled… the list is endless.
Did you know that the study of humour and laughter, and its  effects on the human body, is called gelotology?
"I only know 25 letters of the alphabet. I don't know y."  (tee-hee)
---
Laughter is good for your health by:
Relaxing the whole body. A good, hearty laugh relieves physical tension and stress, leaving your muscles relaxed for up to 45 minutes after.
Boosting the immune system. Laughter decreases stress hormones and increases immune cells and infection-fighting antibodies, thus improving your resistance to disease.
Triggering the release of endorphins, the body's natural feel-good chemicals. Endorphins promote an overall sense of well-being and can even temporarily relieve pain.
Protecting your heart. Laughter improves the function of blood vessels and increases blood flow, which can help protect you against a heart attack and other cardiovascular problems.
"What did one wall say to the other?" "I'll meet you at the corner." (maw-ha-ha)
---
Further silliness 🙂
🙂 What's a "Funny Bone"?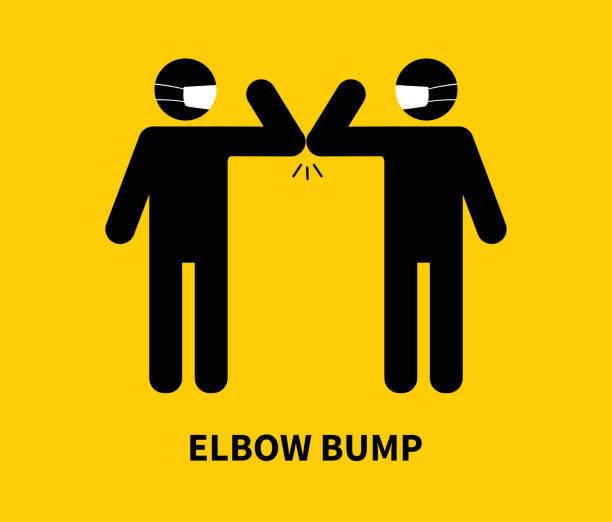 Have you ever experienced that weird pain and tingling in your lower arm and fingers when you bang your elbow? "Ouch! I've just hit my funny bone!"  But why do we call it this, when it clearly isn't funny? Well…the funny bone is actually not a bone at all.  It is a nerve, called the ulnar nerve, which runs from the neck all the way to the hand.  The job of the ulnar nerve is to tell the brain what is happening in your pinky and ring fingers. The ulnar nerve rests along a bone called the humerus.  Sound familiar?  This sounds exactly like the word, "humorous", which you may use when describing something amusing or "funny". That's one theory anyway, but I think we can all agree on one thing: hitting your funny bone is no laughing matter!
🙂 Where did LOL, LMHO and ROFL come from? 
LOL = Laugh Out Loud
LMHO = Laughing My Head Off
ROFL = Rolling On the Floor Laughing
These are all acronyms – an abbreviation formed from the first letters of other words and can be pronounced as a word. They became popular when texting was THE thing to do on mobiles that were forerunners to the smartphone. A whole new 'text language' sprung up as it was easier and quicker to shorten words and use abbreviations.
🙂 Why are Comic books called comics?
They were called comics or "funnies" because the were, for the most part, comical stories meant for light entertainment. The first "comic books" were collected versions of comic strips that appeared in newspapers. When Superman debuted in 1938, most comic books were still collections of comic strips.
Did you hear about the restaurant on the moon? Great food but no atmosphere! (LMHO)
---
Wellington City Libraries have loads of great kids' joke books for you to try on your friends and family, and unleash the comedian inside. Jump onto the catalogue and simply search:
JOKE BOOKS JUVENILE … and get issuing and reserving!
---
And when you've finished laughing your head off and splitting your sides with laughter, here's a few more fiction books to get you tickled pink:
Funny kid for president / Stanton, Matt
"Meet the funny kid! Because every kid loves to laugh. Every kid wants to laugh, but Max is the boy who can make it happen. He's the class clown, the punch line and he's even volunteered his bottom to be the butt of the joke. Max is the funny kid … and he's running for class president." (Catalogue)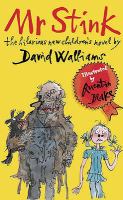 Mr Stink / Walliams, David
"Chloe sees Mr Stink every day, but she's never spoken to him. Which isn't surprising, because he's a tramp, and he stinks. But there's more to Mr Stink than meets the eye (or nose) and before she knows it, Chloe has an unusual new friend hiding in her garden shed." (Catalogue)

The day my bum went psycho / Griffiths, Andy
"This is the story of a boy, his runaway bum and some of the most dangerous bums in the world including kamikaze bums; nuclear bums; and Stenchgantor, the Great Unwiped Bum. With the help of The B-team (a crack bum-fighting unit comprising three of the best bum-fighters in the business: the Kicker, the Smacker and the Kisser), Zack will risk methane madness crossing the Great Windy Desert, death by stink-bog in the Brown Forest, and the perils of the Sea of Bums before finally descending into the heart of an explosive bumcano to confront the most psycho bum of them all-His own!" (Catalogue)
Stick Dog / Watson, Tom
"Stick Dog and his friends, Mutt, Stripes, Karen and Poo-Poo have caught the scent of hamburgers and what hungry stray could resist that lovely meaty waft? All they have to do is follow the smell, find the barbecue and eat the hamburgers. But it's not as easy as it sounds. The dogs need a 'Master Plan' and they're not short of ideas. They're just short of ideas that aren't ridiculous, or dangerous, or just very very silly. With hilarious artwork, and an adorable four-legged hero, the story of Stick Dog's quest for a delicious dinner is destined to be Top Dog." (Catalogue)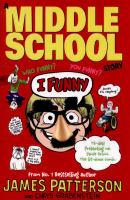 I funny / Patterson, James
"Jamie Grimm is a middle schooler on a mission: he wants to become the world's greatest standup comedian–even if he doesn't have a lot to laugh about these days. He's new in town and stuck living with his aunt, uncle, and their evil son Stevie, a bully who doesn't let Jamie's wheelchair stop him from messing with Jamie as much as possible. But Jamie doesn't let his situation get him down. When his Uncle Frankie mentions a contest called The Planet's Funniest Kid Comic, Jamie knows he has to enter."  (Catalogue)

Weir Do / Do, Anh
"My parents could have given me any first name at all, like John, Kevin, Shmevin . . . ANYTHING. Instead I'm stuck with the worst name since Mrs Face called her son Bum. Meet Weir Do. No, that's not a typo, that's his name! Weir Do's the new kid in school. With an unforgettable name, a crazy family and some seriously weird habits, fitting in wont be easy . . . but it will be funny!" (Catalogue)

My dad thinks he's funny / Germein, Katrina
When his son says "I'm hungry," Dad says, "Hello, Hungry. Pleased to meet you." Before slicing a cake for dessert, Dad announces, "There's my piece. What's everybody else having?"  So when nothing's up but the sky, or when jumping in the shower sounds dangerous, it may be a good time to share this book with someone who doesn't need sugar because, well, they're sweet enough already. (Catalogue)