So have you read everything you can find in your library's junior collection?  Are you looking for books that are a bit more challenging to read?  Do you want to read books that are a bit more grown up than a lot of the books you've read so far?  Are you ready to start exploring Young Adult books?  Maybe you're one of those kids that reads really well for your age?
Never fear, your librarians are here to help you find books that are challenging and exciting, but not too boring, confusing or grown up for you!  There are LOTS of books that fit this category, it's just hard to find them sometimes.  We've been putting together a list of books from both the Young Adult collection and the Adult collection that are suitable for you.  Check these out…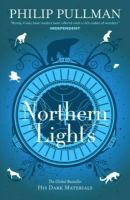 Northern lights / Pullman, Philip
"Lyra Belacqua and her animal daemon live half-wild and carefree among scholars of Jordan College, Oxford. The destiny that awaits her will take her to the frozen lands of the Arctic, where witch-clans reign and ice-bears fight. Her extraordinary journey will have immeasurable consequences far beyond her own world…" (Catalogue)

The book thief / Zusak, Markus
"Trying to make sense of the horrors of World War II, Death relates the story of Liesel, a young German girl whose book-stealing and story-telling talents help sustain her family and the Jewish man they are hiding, as well as their neighbours." (Catalogue)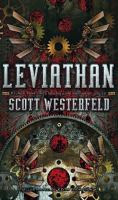 Leviathan / Westerfeld, Scott
"In an alternate 1914 Europe, fifteen-year-old Austrian Prince Alek, on the run from the Clanker Powers who are attempting to take over the globe using mechanical machinery, forms an uneasy alliance with Deryn who, disguised as a boy to join the British Air Service, is learning to fly genetically-engineered beasts." (Catalogue)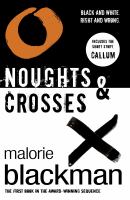 Noughts & crosses / Blackman, Malorie
"Callum is a Nought – a second-class citizen; Sephy is a Cross. In their world, Noughts and Crosses don't mix. Can Callum and Sephy find a way to be together? In what has already become a modern classic, award-winning author Malorie Blackman tackles the issues of prejudice and racism in a way that will thoroughly engage and inspire readers." (Catalogue)

The house in the Cerulean Sea / Klune, TJ
"A magical island. A dangerous task. A burning secret. Linus Baker leads a quiet, solitary life. At forty, he lives in a tiny house with a devious cat and his old records. As a Case Worker at the Department in Charge Of Magical Youth, he spends his days overseeing the well-being of children in government-sanctioned orphanages. When Linus is unexpectedly summoned by Extremely Upper Management he's given a curious and highly classified assignment: travel to Marsyas Island Orphanage, where six dangerous children reside: a gnome, a sprite, a wyvern, an unidentifiable green blob, a were-Pomeranian, and the Antichrist. Linus must set aside his fears and determine whether or not they're likely to bring about the end of days."  (Adapted from Catalogue)

Lumberjanes [1] : beware the kitten holy / Stevenson, Noelle
"Five best friends spending the summer at Lumberjane scout camp… defeating yetis, three-eyed wolves, and giant falcons… what's not to love?! Friendship to the max! Jo, April, Mal, Molly and Ripley are five best pals determined to have an awesome summer together…and they're not gonna let any insane quest or an array of supernatural critters get in their way!" (Adapted from Catalogue)

Euphoria kids / Evans, Alison
"Ever since the witch cursed Babs, she turns invisible sometimes. She has her mum and her dog, but teachers and classmates barely notice her. Then, one day, Iris can see her. And Iris likes what they see. Babs is made of fire. Iris grew from a seed in the ground. They have friends, but not human ones. Not until they meet Babs. The two of them have a lot in common: they speak to dryads and faeries, and they're connected to the magic that's all around them. There's a new boy at school, a boy who's like them and who hasn't yet found his real name. Soon the three of them are hanging out and trying spellwork together. Magic can be dangerous, though. Witches and fae can be cruel. Something is happening in the other realm, and despite being warned to stay away, the three friends have to figure out how to deal with it on their own terms." (Catalogue)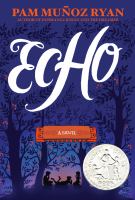 Echo : a novel / Ryan, Pam Muñoz
"Lost in the Black Forest, Otto meets three mysterious sisters and finds himself entwined in a prophecy, a promise, and a harmonica–and decades later three children, Friedrich in Germany, Mike in Pennsylvania, and Ivy in California find themselves caught up in the same thread of destiny in the darkest days of the twentieth century, struggling to keep their families intact, and tied together by the music of the same harmonica." (Catalogue)

---
There are lots of other books that are suitable for young readers progressing in their reading skills, so talk to your local librarians if you need some help finding more. You can also email the Children's Librarian for personalised help!
Also, if there are books from the Young Adult or Adult collections that you have read and enjoyed, share them with us in the comments below, we'll add the best ones to our list!