Brace yourselves, girls! The Japanese Doll Festival (Hinamatsuri), or Girls' Day, is being held on March 3rd in Japan. This festival is a time to pray for the health and well being of young girls. Most homes with daughters will set up a display of hina dolls. The main dolls used are Odairi-sama (a prince) and Ohina-sama. (a princess)  Around the display dedications of peach blossoms, rice cakes and white sake are made. The festival is celebrated not only within the family but in communities, which each have their unique ways of celebrating the occasion. 

Why Hinamatsuri is celebrated? The annual celebration is held to recognize the special place that daughters have in Japanese society.
Did you know? The tradition seems to have come from China and dates back to at least the 8th century. In the early days of the festival, dolls could be as large as 1 metre high, but eventually laws were passed to limit their size.

Check out some of the great stories about dolls that Wellington City Libraries has on offer: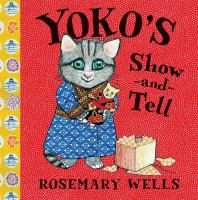 Yoko's show-and-tell.
"When Yoko's grandparents send her a beautiful antique doll named Miki all the way from Japan, Yoko couldn't be happier. She places Miki on her red carpet and brings her candy until Girls' Festival on March 3. Even though Mama said no, Yoko decides to sneak Miki to school for show-and-tell. How could she have guessed that Miki would be in accident along the way? Looks like a trip to the Doll Hospital is in order
Rosemary Wells poignantly captures Yoko's regret over a poor decision and subtly shows the healing power of love in this charming picture book for emerging readers." (Catalogue)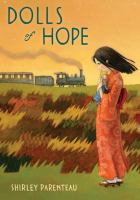 Dolls of hope / Parenteau, Shirley
"A heart-warming tale based on a true story about the 1926 Friendship Doll exchange, in which American children sent thousands of dolls to children in Japan in the hopes of avoiding a future war. Eleven-year-old Chiyo Tamura finds herself wrapped up in this historic event when she is appointed the guardian of one of these American 'Friendship Dolls,' and given the responsibility of hand-crafting one of the 58 dolls to be sent to America in return." (Adapted from Catalogue)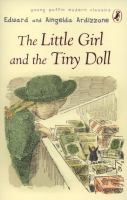 The Little Girl and the tiny doll.
"There was once a tiny doll who belonged to a girl who did not care for dolls. One day when the little girl was shopping in the supermarket with her mother, she threw the tiny doll into a deep freeze. So the tiny doll had to stay there, cold and lonely, and frightened by people shuffling all the food round her. But someone came along who felt sorry for her, and thought of ways to make her happier, so the tiny doll began to smile again." (Catalogue)

Doll-E 1.0.
"A STEM-friendly tale of a girl and the doll she upgrades to be her new friend, for fans of The Most Magnificent Thing and Rosie Revere, Engineer." (Catalogue)

Kelsey and the quest of the porcelain doll.
"A captivating story of adversity, adventure and love from award-winning author Rosanne Hawke. 'Nanna, can you tell me a story just as if I were with you?' Kelsey is in Pakistan and wants to go home. Mum and Dad are busy helping flood victims and she misses her friends. But most of all, Kelsey misses Nanna Rose. Luckily, Kelsey can talk to Nanna on Skype. To help Kelsey feel better, they create a story about a porcelain doll called Amy Jo who wants to find someone to love her. As Kelsey and Nanna imagine Amy Jo's quest, Kelsey starts to realise Pakistan isn't that bad after all. But how will the porcelain doll's story end? Will Amy Jo find the person she's destined for or be on a quest forever?" (Catalogue)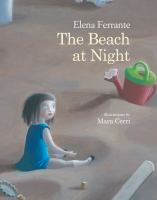 The beach at night.
"A story about a doll named Celina who experiences all the human emotions of fear, jealousy, and rejection when the little girl who owns her leaves her behind at the beach after receiving a kitten as a gift. Cerri's ocean blue-hued illustrations are both sensitive and sophisticated." (Catalogue)
Search out catalogue for more books about dolls.