"Sugar, spice, everything nice, that's what little girls are made of." This new collection of children's fiction, consisting of female characters are filled with magic, unicorns and all things nice which will be enjoyed by young readers of all stripes. Why not spring on down to your local library and borrow the following books:

The amazing Edie Eckhart / Jones, Rosie
"Hello! My name is Edie Eckhart and I'm eleven years old. I'm a little bit different. I have a disability called cerebral palsy, so I talk slowly and fall over a lot. It's never really bothered me because I've never known anything else. Edie Eckhart is Excited with a capital E to start secondary school with her best friend Oscar – the fish to her chips, the bananas to her custard. But when she and Oscar are put into different tutor groups on their first day, Edie is devastated. Who will play secret hangman with her in class? Who will she eat sausage rolls with? But while she's plotting her reunion with Oscar, she accidentally gets cast as the lead in the school play. As Edie discovers a passion for performance, she also finds new friendships, talents, and dreams. After all, it's easy to shine on and off the stage when you're Amazing with a capital A." (Catalogue)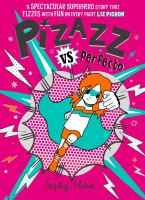 Pizazz vs Perfecto / Henn, Sophie
"HELLO! My name is PIZAZZ and I'm a superhero… You probably think that's really AWESOME, and while it can be, it's also REEEEEEEAAALLLLY annoying. Even though I'm saving the world ALL THE TIME, there are still LOADS of bad guys about. Like super baddie PERFECTO! She's younger than me, and just… well, PERFECT! But I have a plan. Maybe I just need to be perfect too – even more perfect than Perfecto. Easy-peasy, right?!" (Catalogue) Also available as an eBook.

The forest of stars / Kassner, Heather
"Left all alone after her mother passes away, twelve-year-old Louisa watches the sky for her father. Long ago, a powerful gust of wind stole him away on the wings of his untamed magic – the same magic that stirs within Louisa. As if she is made of hollow bones and too much air, her feet never quite touch the ground. But for all her sky gazing, Louisa finds her fortune on the ground when she spots a ticket to the Carnival Beneath the Stars…" (Adapted from Catalogue)

Maddy Yip's guide to life / Cheung, Sue
"Maddy Yip is perfectly happy in life, until she realises that everyone she knows has a talent – except for her! Maddy is determined to change that, with the help of her brothers, bewildered grandad and her best friend Dev. There are disastrous attempts at breakdancing and playing the recorder, revolting cakes, and a magic disappearing trick that ends up with a hunt for the school guinea pig. Will Maddy ever find her true calling? A madcap new series filled with belly-laughs and packed with drawings, perfect for fans of Tom Gates and Sam Wu." (Catalogue).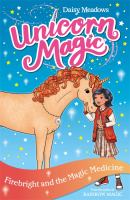 Firebright and the magic medicine / Meadows, Daisy
"In the mountains of Enchanted Valley, a family of guinea hoglets collects the magical crystals that keep all the creatures healthy. But there's a problem – Firebright's magical medicine crystal has been stolen! Can Emily, Aisha and the guinea hoglets find the crystal and cure an outbreak of the sneezles?" (Catalogue).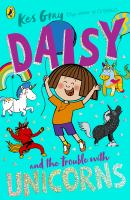 Daisy and the trouble with unicorns / Gray, Kes
"Here comes trouble! It's Gabby's birthday and Daisy is the GUEST OF HONOUR at her party!!! What's even more exciting is that Gabby has been given TWO TOY UNICORNS for her birthday. They're so sparkly and soft and fluffy and cuddly!!! Trouble is, these unicorns are also MAGIC – and very chatty. And they're giving Daisy all sorts of troublesome ideas…" (Catalogue).