On 29th November 1977 the United Nations created the International Day of Solidarity with the Palestinian People. This day is to remind people that even though the Palestinians didn't agree to the creation of the state of Israel in 1948 they still have human rights; the right to decide where they live, where they travel and who their government is.  Both Israelis and Palestinians have the right to live in peace. The hope of the United Nations is to build a future of peace.
In 1948 when Israel was created around 750,000 Palestinians were forced to leave their homes and become refugees (Source: United Nations). This number has grown since then and there are now more than 13 million Palestinian people in the world (Source: IMEMC). Palestinian people speak Arabic, Hebrew, English, and other varieties of Arabic. You may know Palestinian people who live in Wellington or greater New Zealand who arrived here as former refugees.
If you want to read more about Palestine, Palestinians and Israel you could look up these interactive resources:
Many famous writers and poets come from Palestine. Some of these writers are; Mahmoud Darwish, Naomi Shihab Nye and Ghassan Kanafani.
Check out the books about Palestine or by Palestinian authors in our collection. (Remember joining the library is free and if there are some books you would like us to buy you can suggest them to us: Suggestions to Buy Library Items (wcl.govt.nz)

The turtle of Oman : a novel / Nye, Naomi Shihab
"When Aref, a third-grader who lives in Muscat, Oman, refuses to pack his suitcase and prepare to move to Michigan, his mother asks for help from his grandfather, his Sidi, who takes Aref around the country, storing up memories he can carry with him to a new home." (Catalogue)

Three wishes : Palestinian and Israeli children speak / Ellis, Deborah
"Interviews with Palestinian and Israeli children examine how the war in the Middle East has affected their lives." (Catalogue) This book is for older children 10+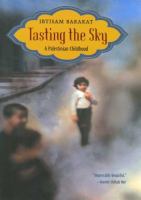 Tasting the sky : a Palestinian childhood / Barakat, Ibtisam
"When a war ends it does not go away, my mother says. It hides inside us . . . Just forget. But I do not want to do what Mother says . . . I want to remember. In this groundbreaking memoir set in Ramallah during the aftermath of the 1967 Six-Day War, Ibtisam Barakat captures what it is like to be a child whose world is shattered by war." (Adapted from Catalogue) This book is for older children 10+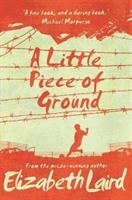 A little piece of ground / Laird, Elizabeth
"Twelve-year-old Karim Aboudi and his family are trapped in their Ramallah home by a strict curfew. Israeli tanks control the city in response to a Palestinian suicide bombing. Karim longs to play football outside with his friends. But in this city there's constant danger. Ages 10+" (Catalogue)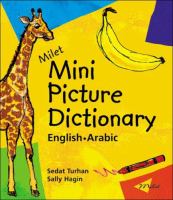 Milet mini picture dictionary : English-Arabic / Turhan, Sedat
"Introduces key English and Arabic words for plants, animals, shapes, food, and other common items." (Catalogue)

My first book of Arabic words / Kudela, Katy R
"Simple text paired with themed photos invite the reader to learn to speak Arabic." (Catalogue)

Israel and Palestine / Gallagher, Michael
"This series is a fascinating and informative look at the historical background to world trouble spots. Each title is packed with details, photographs and maps. Ages 10-16." (Catalogue)

Israel and Palestine / Mason, Paul
"An informed, unbiased review of some of the world's major conflict zones Global Hot Spots aims to fill in the facts behind the headlines, developing students' understanding of the historical context of the events they see on TV. It provides accounts of real-life experiences and looks at 'how history was made' in these conflict zones." (Catalogue)