We've already highlighted some of the wonderful Children's Fiction titles that have been published this year, and now it's time for the Picture Books to shine!
Picture Books are wonderful things to read with your tamariki. While they're written for a younger audience they can still cover some pretty serious topics. With themes from grief and loss to friendship and fun, these books are a wonderful tool to use to help build our children's understanding of the world around them.
While this list is quite a short one, if you would like to browse through a longer selection we have a list of the Best Picture Books of 2022 available over on the Libby App. Or you can scroll through the latest titles we've added to our collection on our New Material page – you can browse back through each month of the year, and filter books by age and genre too.
---
The cream of the 2022 Picture Book crop has got to be Ruth Paul's Lion Guards the Cake, which won the Picture Book Award at this year's New Zealand Book Awards for Children and Young Adults (NZCYA Book Awards).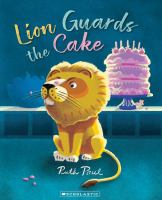 Lion guards the cake / Paul, Ruth
We're big fans of Ruth Paul here at Wellington City Libraries (she is a local author, after all!) and are really thrilled that this book has been recognised by the Awards. We predict this book will be a favourite bed-time read for ages to come, as it's already a favourite for storytime in our libraries — it's impossible not to feel some kinship with this cheeky lion as he fabricates more and more reasons why perhaps just a little bit more of the cake needs to be nibbled away… it's a sacrifice, but someone's got to do it!


To read more about this year's NZCYA award winners you can read our blog post about the winners, or head over to the NZCYA Book Awards website itself!
---
Is this your class pet / Cummings, Troy
Arfy is a wonder of a dog – he can write! And when he accidentally fetches a turtle and can't figure out which classroom the turtle belongs to, he writes letters to all the classes to try to find its home.
Also available as an ebook.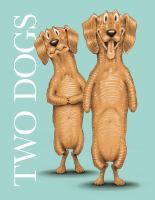 Two dogs / Falconer, Ian
From the author of the Olivia picture books comes the story of these two very noble looking, but very mischievous dachshunds. One is cautious, one is reckless. What happens when they escape out their back door?

Words about birds of Aotearoa New Zealand / Fuller, G. F.
This book combines our native birds, poetry, and the art of Geoffrey Fuller. Each double page spread highlights a different bird in their habitat, alongside a charming poem about them.
This is a New Zealand picture book.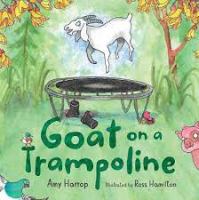 Goat on a trampoline / Harrop, Amy
Lily Goat discovers a new skill, which should be pretty easy to guess from the title! But when her prideful boasting lands her in trouble she needs her friends to come to her rescue and teach her (and us) something about kindness.
This is a New Zealand picture book.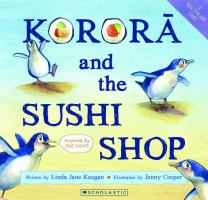 Kororā and the Sushi Shop / Keegan, Linda, Jane
This picture book tells the true (and local!) story of a penguin who kept coming back to a sushi shop, right by the Wellington Railway Station. The shop was so enticing that the little kororā even took a friend along! And now we can read the story in this delightful book.
This is a New Zealand picture book.

Mama and mummy and me in the middle / LaCour, Nina
This is a lovely story about a little girl with two wonderful parents, but when her Mummy goes away on a work trip things aren't quite the same at home with only Mama around. This book explores what it's like to miss someone, and then the awkwardness when they return.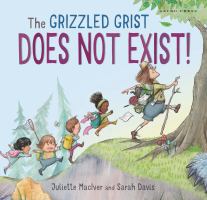 The Grizzled Grist does not exist / MacIver, Juliette
A class goes on a trip through the Dismal Hills, with their teacher reminding them that "The Grizzled Grist does not exist!" But when she's proven wrong it's lucky that one student is very skilled at hiding. This is a fun rhyming story, with lots of details to look for in the illustrations.
This is a New Zealand picture book.

Cat's first baby / Nelson, Natalie
When there's a new baby around, it's not only the human members of the family who have to get used to the changes! After all, there's this new creature in the house that Cat is pretty sure isn't also a cat. This board book is a companion to Dog's First Baby.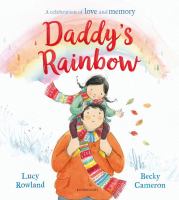 Daddy's rainbow / Rowland, Lucy
This picture book explores what it is like for a child to lose a parent. Erin's daddy shows her all the different ways to find colour in the world, even when the day is dismal and wet. But when he's not there anymore and the world goes grey, will Erin be able to find those colours again?

No home for a wētā / Thatcher, Stephanie
Wētā is sick of living with her rowdy and rambunctious family, so she decides to move out. But when she finally finds her perfect, quiet, and peaceful new home she realises there's something missing. This is a fun rhyming story about family and the things you can find outside in Aotearoa.
This is a New Zealand picture book.