January 4th is World Braille Day. World Braille Day is celebrated around the world every year on January 4th, which is also the birthday of Louis Braille, the inventor of the braille writing system.
Why is World Braille Day important? To recognise the blind and visually impaired. It raises the awareness of the importance of the braille in education, communication, and social inclusion. Finally, to honor Louis Braille and incredible tool that he created which has helped so many people over the years.
What is Braille? A system of writing used by and for blind people, consisting of a code of 63 characters, each made up of one to six raised dots arranged in a six-position matrix or cell.
Who was Louis Braille? Louis Braille was a French educator, catholic priest and inventor of a system of reading and writing for use by the blind or visually impaired. Louis Braille  lost his eyesight as a child when he accidentally stabbed himself in the eye with his father's awl. From the age of 10, he spent time at the Royal Institute for Blind Youth in France, where he formulated and perfected the system of raised dots that eventually became known as Braille. His system remains virtually unchanged to this day, and is known worldwide simply as Braille. The term 'Braille' was dubbed after its creator.
For more information, check out his story:
Six dots : a story of young Louis Braille.
"Louis Braille was just five years old when he lost his sight. He was a clever boy, determined to live like everyone else, and what he wanted more than anything was to be able to read. Even at the school for the blind in Paris, there were no books for him. And so he invented his own alphabet — a whole new system for writing that could be read by touch. A system so ingenious that it is still used by the blind community today." (Catalogue).
Did you know?
In 1999, NASA's Deep Space 1 flew past an asteroid on its way to photograph the Borrelly's Comet and named it '9969 Braille' in acknowledgment of Louis Braille.
Braille is an alphabet that can be used to write almost any language and versions are available in Arabic, Chinese, Hebrew, Spanish, and more.
Uncontracted Braille spells out every word, whereas contracted Braille is a shorthand version that abbreviates familiar words.
There's a unique version of Braille specifically for mathematics and science, called the Nemeth Code.
There are toys in Braille  such as Uno, Monopoly, and LEGO are available in Braille versions.
For more information:
The Life and Legacy of Louis Braille | American Foundation for the Blind (afb.org)
Blind Low Vision NZ – support for Kiwis who are blind or have low vision
We have an amazing collection of braille books, Louis Braille and other famous inspiring people – both in fiction and real life that changed the world, despite being blind.
Enjoy!
DK Braille Books series.

Counting.
"Learn to count to 10 with DK Braille Counting. Designed especially for visually-impaired pre-school children and their parents, this touch-and-feel book takes readers through a collection of tactile objects made in all sorts of exciting textures, including silky flowers, crackly leaves, and sticky worms. Each image is also printed in high-contrast colours to engage partially-sighted readers, while the rhyming counting story is printed in both braille and clear printed text to suit the needs of every child and parent. Fully endorsed by the Royal National Institute of Blind People (RNIB), DK Braille Counting is a wonderful book for learning to count with braille." (Catalogue).

Farm.
"A high-quality LEGO® DUPLO® book with braille and tactile images for blind and partially sighted parents and children to share with their sighted family members. Produced in consultation with braille experts, this LEGO DUPLO board book explores a LEGO DUPLO farm with animals including pigs, ducks, chickens, cows, sheep and horses. It combines high contrast colours with embossed images of the models for children to feel." (Catalogue).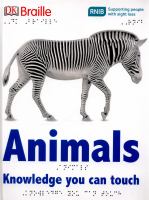 Animals : knowledge you can touch.
"Learn about lions, elephants, koalas, and more in this exciting reference book designed specifically for blind or visually impaired readers. The pages combine braille, large print, and high-contrast photography with clear and predictive layouts for curious young readers. The images are large and embossed, flocked, or glossed with explanatory text, and the text is both embossed braille and printed in large text format for a shared reading experience for sighted readers." (Google Books).

It can't be true.
"Packed with astonishing facts and astounding world records, DK Braille It Can't Be True is a fascinating book designed especially for visually impaired readers. In over 70 pages you will find the world's weirdest wonders and unbelievable facts described in both braille and large print, paired with tactile images that demonstrate just how unusual the objects and events being described really are. Through the use of detailed embossing, you can feel the world's largest hailstone (three times larger than a tennis ball!) and a bird so small it can sit on the end of your thumb. Fully endorsed by the Royal National Institute of Blind People (RNIB), DK Braille It Can't Be True will keep you entertained and amazed for hours." (Catalogue).
Read about Helen Keller, who was blind, deaf and changed the world!

Helen Keller : her life in pictures.
"The fascinating life of one of the most popular historical figures is told through images — most rarely, if ever, seen — from the American Foundation for the Blind and The Perkins School for the Blind. The images trace Keller's life from birth, to childhood with Annie Sullivan in the cottage, to college, and on to her many years as a dedicated social activist and spokesperson. We get a glimpse of her sense of humor, her experiences as a lecturer on the vaudeville circuit, her many pets, and her last quiet years in Connecticut."(Catalogue).

Helen Keller's best friend Belle.
"Shares details about Helen Keller's early life, including her love for animals and her special relationship with a devoted Great Dane named Belle, who was a faithful companion to Helen throughout her younger years." (Catalogue).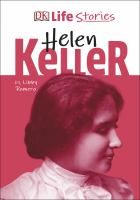 Helen Keller.
"In this kids' biography, discover the inspiring story of Helen Keller, who overcame the odds by learning to understand and communicate with the world. Helen Keller lost her sight and hearing due to an early childhood illness and spent the first 6 years of her life unable to interact with other people. She remained isolated from the outside world until Anne Sullivan came to work as her teacher. In this biography book for kids ages 8-11, learn all about Helen Keller's amazing life and achievements – how she learned to read Braille and speak, go to college, write books, and ultimately revolutionize the world through her activism on behalf of the deaf and blind. This new biography series from DK goes beyond the basic facts to tell the true life stories of history's most interesting people. Full-color photographs and hand-drawn illustrations complement thoughtfully written, age-appropriate text to create an engaging book children will enjoy reading. Definition boxes, information sidebars, maps, inspiring quotes, and other nonfiction text features add depth, and a handy reference section at the back makes this the one biography series every teacher and librarian will want to collect. Each book also includes an author's introduction letter, a glossary, and an index." (Catalogue).

Some inspiring reads…

The black book of colours.
"An award-winning, unforgettable black book about colour, which shows you how to "see" without your eyes.It can be hard for a sighted person to imagine what it is like to be blind. But in this breathtaking, ground-breaking and award-winning colour book, Menena Cottin and Rosana Faria try to convey the experience of a person who can see only through their sense of touch, taste, smell or hearing. With gorgeous textured art on black paper, accompanied by a beautifully written text translated into braille, this powerful book breaks down barriers and gives young readers the ability to experience the world in a whole new way." (Catalogue).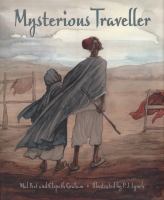 Mysterious traveller.
"This tale begins with a disgruntled camel, desperately trying to protect a little baby from a violent desert storm whipping up all around him. He is rescued by Issa – the desert guide – who takes the child in, naming her Mariama. She becomes Issa's family and, as he begins to lose his sight, his eyes. Many years later, a mysterious stranger arrives at their doorstep, a stranger who will change both their lives for ever." (Catalogue).
Footsteps through the fog.
"Unlike her brothers and sisters, Anthea cannot see, so when they all go to the beach one day, their mother tells them to take care of her. While they are all playing on the sand, a thick fog rolls in from the ocean. Suddenly it's up to Anthea to get everyone home safely. Written by the legendary Margaret Mahy and with artwork by master illustrator Gavin Bishop, this is a beautifully told story that will give readers young and old a new perspective on blindness. Mahy and Bishop have both donated their royalties for this project to the Royal New Zealand Foundation of the Blind." (Catalogue).


The world ends in April.
"Eleanor Dross knows a thing or two about the end of the world, thanks to a survivalist grandfather who stockpiles freeze-dried food and supplies–just in case. So when she reads about a Harvard scientist's prediction that an asteroid will strike Earth in April, Eleanor knows her family will be prepared. Her classmates? They're on their own. Eleanor has just one friend she wants to keep safe: Mack. They've been best friends since kindergarten, even though he's more of a smiley emoji and she's more of an eye-roll emoji. They'll survive the end of the world together . . . if Mack doesn't go away to a special school for the blind. But it's hard to keep quiet about a life-destroying asteroid–especially at a crowded lunch table–and soon Eleanor is the president of the (secret) End of the World Club. It turns out that prepping for TEOTWAWKI (the End of the World as We Know It) is actually kind of fun. But you can't really prepare for everything life drops on you. And one way or another, Eleanor's world is about to change." (Catalogue).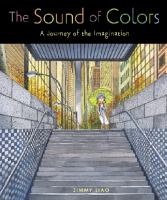 The sound of colors : a journey of the imagination.
"A lonely young girl who is losing her sight uses a trip on the subway as a springboard for her imagination. Her mind takes her on a colourful journey where she swims with dolphins, sunbathes on a whale's back and follows a butterfly to her destination. First person recount. A sophisticated picture book. Suggested level: intermediate, junior secondary." (Catalogue).