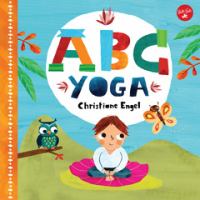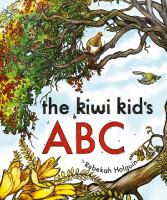 Alphabet books are books that list each letter of the alphabet (most often in order from A to Z) with corresponding pictures or information. Some books will list only the uppercase letters while others will list both the upper and lowercase.
Alphabet books aren't just for babies! They can often have longer descriptions and detailed information about the topic referenced by each letter. These books are a fun way to explore puzzles, art, facts, alliteration, rhyme, humour, fantasy… you can use the alphabet-style of book for almost any subject!
They're also a great way to
 help focus on one letter at a time
 learn that many words start with each sound
 easily learn that pictures match the words
learn a new language
solidify your knowledge of objects
 develop confidence with your reading
---
Wellington City Libraries have loads of alphabet books to suit every age and ability.
Here's just a small sample to 
A – access!
B – Browse!
C – Contemplate!
Chicka chicka boom boom / Martin, Bill
"An alphabet rhyme/chant that relates what happens when the whole alphabet tries to climb a coconut tree." (Catalogue)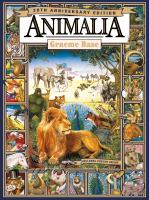 Animalia / Base, Graeme
"A picture book where familiar animals appear in unfamiliar situations and each page contains a wealth of hidden objects and ideas." (Catalogue)

Once upon an alphabet / Jeffers, Oliver
"From an Astronaut who's afraid of heights, to a Bridge that ends up burned between friends, to a Cup stuck in a cupboard and longing for freedom, this series of interconnected stories and characters explores the alphabet." (Catalogue)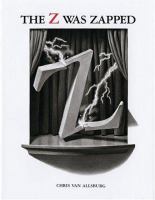 The alphabet theatre proudly presents The Z was zapped : a play in twenty-six acts / Van Allsburg, Chris
"Depicts how A was in an avalanche, B was badly bitten, C was cut to ribbons, and the other letters of the alphabet suffered similar mishaps." (Catalogue)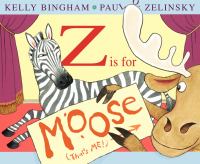 Z is for Moose / Bingham, Kelly L.
"Moose is eager to play his part in the alphabet book his friend Zebra is putting together. He is very disappointed when his letter isn't in the book. Will they find a home for his name?" (Catalogue)

A little ABC book / Palmer, Jenny
"A Little ABC Book has poems and pictures for 'little people', picked by 'little people' Over 26 weeks, littlies in the community voted on a little animal for all 26 letters of the alphabet. Each little letter then got its own original poem and illustration by Jenny Palmer from her business, A Little Ink, until a little book was made! Working together was as easy as ABC (and a little inspiring too!). Find a little flying squirrel, otters, giraffes, penguins and even a little unicorn inside! We have created an alphabet you'll love!" (Catalogue)

Aotearoa to Zespri : the New Zealand ABC book / Winney, Kelly
"Aotearoa to Zespri is a uniquely Kiwi alphabet book. Experience New Zealand in 26 letters. Recall familiar brands and the sights of your favourite flora, reflects the wildlife and Kiwi way of life." (Catalogue)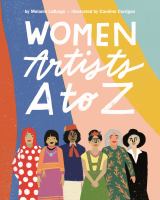 Women artists A to Z / LaBarge, Melanie
"From household names like Frida Kahlo and Georgia O'Keeffe, to French-born Australian artist Mirka Mora, to underrepresented creators such as Jaune Quick-to-See Smith and Xenobia Bailey, this empowering alphabet picture book features a variety of genres – painting, drawing, sculpture, and more. Each lushly illustrated spread summarises the artist's work in one word, such as 'D is for Dots' (Yayoi Kusama) and 'N is for Nature' (Maya Lin), and gives the essential information to know about the creator. " (Catalogue, abridged)