Tis the season for festive fun! Christmas is coming to the Capital … and to the library! Why not get into the Christmas spirit and check out the amazing Christmas themed books and DVDs we have in our collection in between Christmas shopping and life! The countdown to Christmas and the end of 2021 is on!

Ngā haora hararei –

Holiday hours over

Christmas & New Year 2021/2022!

Libraries in Wellington are closed on Christmas Day, (Saturday 25th December) until Tuesday 28th December, and again on New Years Day (Saturday 1st January) until Tuesday 4th January. From the 29th of December, we will be open on reduced hours.

From Wednesday 5th January, all branches, except for He Matapihi Molesworth Street, will return to normal to normal hours. He Matapihi Molesworth Street will be open again on Monday 10th January.
Click here for more information about opening hours across all our libraries over the Christmas and New Year period.

What is Christmas? Find out with…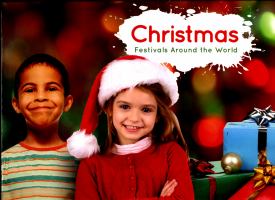 Christmas.
"Learn what Christmas is, and how it is celebrated. Learn about the religion of Christianity, and what Christmas means to its followers. Learn about prayers and carols, Santa Claus and his reindeer, and traditional decorations and gifts. Also learn about festive Christmas foods and traditions of giving to charity at Christmas." (Catalogue).

Also check out last year's post on Solstice and Yule: The Grandfathers of Christmas, which provides you with information about the history of Christmas.

Did you know? Two cultures, the Celts and the Norse each contribute to some of the world's original festive celebrations at the Christmas time of year.
Some handy ideas for Christmas Crafts:
Need some ideas on making Christmas cards, decorations and gifts? Why not check out books such as: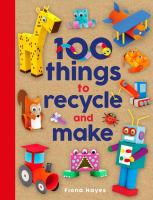 100 things to recycle and make.
"Provides step-by-step, illustrated instructions for crafts made with everyday materials, including egg cartons, sticks, and cardboard tubes." (Catalogue). Also available as an eBook. 

Christmas things to stitch and sew.
"This new reduced edition of this seasonal title contains fifteen enchanting activities that use a selection of simple sewing techniques. Includes festive projects such as a reindeer collage, Christmas stockings, hanging star decorations and a beautiful fabric holly wreath." (Catalogue).
Also search our catalogue for more ideas for Christmas Crafts.
Whip up a Christmas feast:
Need some ideas on making snacks, nibbles and a feast for a Christmas party or Christmas lunch! Have a read of this book, or click here for more: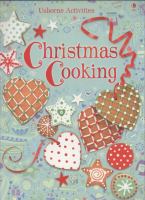 Christmas cooking.
"Easy step-by-step recipes for delicious Christmas biscuits, cakes and sweets that can be given as gifts, hung on a Christmas tree, or simply eaten and enjoyed. Lots of wrapping ideas, including festive gift boxes and tags. Colourful illustrations and mouth-watering photographs throughout."

Read stories about Christmas: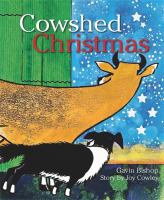 Cowshed Christmas.
"A retelling of the Christmas story with a New Zealand twist. Farmyard animals including a cow, sheep and kune kune come with gifts such as a rugby ball, pavlova and jandals for the baby Jesus by the cowshed door. Suggested level: junior." (Catalogue).

Grumpy Cat's first worst Christmas.
"Pokey makes every effort to get Grumpy Cat to join in the Christmas spirit! Pokey wants to build a snow-cat together, go sledding, decorate the Christmas tree, and bake cookies for Santa! But Grumpy Cat wants to live in her wonderland of NO." (Catalogue). Also available as an eBook.

The life and adventures of Santa Claus.
"Drawing on the attributes of Santa Claus from Clement Moore's 1822 poem […], Baum chronicles Santa's life from his childhood in an enchanted forest […] to his destiny of sharing gifts and spreading love to his fellow man. Along the way we witness him making his first toys, discover the origins of the Christmas tree and Christmas stockings, and learn the stories behind many Christmas secrets…" (Adapted from Catalogue)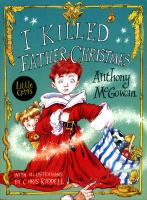 I killed Father Christmas.
"Jo-Jo's mum and dad are arguing again – but this time it's on Christmas Eve and Jo-Jo's convinced it's all his fault. He's been spoiled, selfish and greedy – and his badness has actually killed Father Christmas. […] But then a magical encounter with the real Father Christmas shows Jo-Jo that the true message of Christmas is the giving of love, not of gifts." (Catalogue)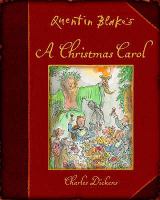 Quentin Blake's A Christmas carol.
A beautiful edition of the timeless Christmas classic. A Christmas Carol is the book that defines the Christmas spirit. Ebenezer Scrooge, a mean-spirited miser, is visited by three ghosts one Christmas Eve. The ghosts show Scrooge the true value of Christmas: charity, good humour and love for his fellow man." (Catalogue).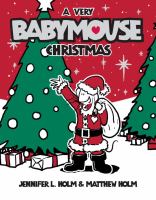 A very Babymouse Christmas.
"The holidays are here and everyone's enjoying their favorite traditions-eating latkes, decorating for Kwanza, singing holiday songs, and most of all, being with family. Well, everyone except Babymouse. […] Whether she has to face down the ghosts of mean girls past or outsmart Santa himself, she'll do whatever it takes to make sure she gets the present she wants." (Adapted from Catalogue).

For more ideas on Christmas themed stories click here.
Stuck inside? Try some Christmas movies:

Home Alone.
"When the McCallisters went on holiday they forgot eight year old Kevin. When two bungling burglars break into the house Kevin outwits them." (Catalogue).

The Grinch.
"A re-telling of the classic tale about a grumpy old creature living in a cave on Mt. Crumpet who can't stand to see his neighbors in Whoville enjoying themselves. Things are especially bad at Christmas, when the Whos kick their merriment into high gear with fantastic celebrations. This year, the Grinch decides to dress up like Santa Claus on Christmas Eve and steal all the Christmas gifts and decorations so the Whos can't enjoy the season." (Catalogue).

The Polar Express.
"Late on Christmas Eve night, a boy lies in bed hoping to hear the sound of reindeer bells from Santa's sleigh. When to his surprise, a steam engine's roar and whistle can be heard outside his window. The conductor invites him on board to take an extraordinary journey to the North Pole with many other pajama-clad children. There, he receives an extraordinary gift only those who still believe in Santa can experience." (Adapted from Catalogue)

Olaf's Frozen Christmas.
"Olaf teams up with Sven on a merry mission. It's the first holiday season since the gates re-opened and Anna and Elsa host a celebration for all of Arendelle. When the townspeople unexpectedly leave early to enjoy their individual holiday customs, the sisters realise they have no family traditions of their own. So, Olaf sets out to comb the kingdom to bring home the best traditions and save this first Christmas for his friends." (Catalogue)

The Nutcracker and the four realms.
"In search of a key to unlock a box from her late mother, Clara finds her way into a mysterious parallel world. She teams up with a soldier named Philip in order to brave the Fourth Realm to find the key and return harmony to the unstable world." (Catalogue).

To get into the spirit of a Kiwi Christmas, relive the magic of Kiwi Christmas song, Summer Wonderland so you can sing along and take part in the festive cheer while  strolling through a summer wonderland. To recap, Summer Wonderland is a Kiwi spin on a much beloved classic Christmas carol Winter Wonderland, with a lyrical twist for the Southern Hemisphere and recorded for Air New Zealand.  This Christmas carol really showcases and beautifully captures the spirit and essence of a Kiwi Christmas of tucking into ham and pavlova, playing cricket, mozzie spray and tan marks. Check it out!

On behalf of the staff at Wellington City Libraries, we would like to wish you a Merry Christmas and a Happy New Year!

Meri Kirihimete! Kia Pai ngā Hararei!