Prepare to blow up… your mind with endless information about a gunpowder plot gone wrong. Guy Fawkes Day or Bonfire Night will arrive once again on November 5th as an annual celebration with bonfires and fireworks in remembrance of the failed plot to kill the British Government and King James VI and I.
Why do we celebrate Guy Fawkes?
Guy Fawkes and a group of men were part of a plot to blow up British Parliament to kill the King of England on the 5th of November. However, the government found out about the plot before the attack could take place. The government arrested Guy Fawkes and his conspirators. Guy Fawkes and the others were convicted of treason. Parliament announced a national day, known as Guy Fawkes Day, to celebrate their survival. The first celebration was held on November 5, 1606. Today, Guy Fawkes Day is celebrated with feasts, bonfires, and fireworks.

Books about Guy Fawkes
If you'd like to read more about the history and alternative stories about Guy Fawkes, here's a selection of books at the library: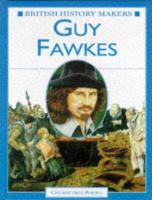 Guy Fawkes.
"Examines the life of Guy Fawkes, his childhood, family life, and the unsuccessful Gunpower Plot where he was arrested and executed with the rest of the plotters. Suggested level: intermediate, junior secondary." (Catalogue)

Guy Fawkes and the gunpowder plot.
Read all about the history of Guy Fawkes and the gunpower plot that went horribly wrong. (Catalogue)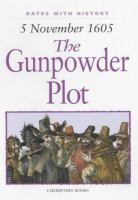 5 November 1605 : the Gunpowder Plot.
"This title explores the Gunpower Plot. It looks at what happened on the day and the background and consequences. It is suitable as a quick-read introduction to the subject and also as a high interest/low reading ability level book." (Catalogue)

Remember that November.
"It's almost Guy Fawkes Night, and at the school speech competition Andy talks about Guy Fawkes and the Gunpowder Plot. The children cheer excitedly, thinking Andy will win the contest. But then, Aroha gets up, wearing a white feather in her hair, and tells the story of another fifth of November – the invasion of Parihaka in 1881" (Catalogue)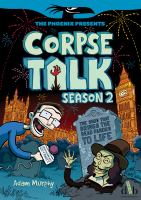 Corpse talk. Season 2.
"Sequel to the Blue Peter Award shortlisted Corpse Talk Season 1. The latest in the ultimate history lesson as Adam Murphy digs up and interviews an even more unusual and fascinating dead people, and finds out about their extraordinary lives." (Catalogue)
While we're in celebration mode, why not read up about celebrations and festivals around the world such as: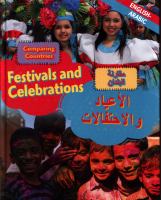 Festivals and celebrations.
"Take a trip around the world, looking at the many different ways that people celebrate special days, holidays, religious festivals and traditional celebrations. Comparing Countries is a groundbreaking non-fiction dual-language series which compares and contrasts ways of life in different countries around the world. Presented in two different languages, each title explores a topic common to all children, from homes to festivals, highlighting what makes us different and what we all have in common. This series provides great support to geography learning, as well as helping young language learners improve their reading skills." (Catalogue)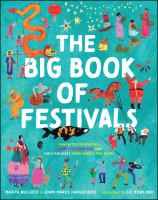 The big book of festivals.
"Kids aged 7+ with an interest in the world around them will adore this collection of fantastic festivities, crazy celebrations and happy holy days from across the globe. The big book of festivals introduces young people to some major festivals and some lesser-known regional festivals from around the world. This gorgeously illustrated hardback features a total of 38 festivals, including: Lunar New Year, Day of the Dead, Kumbh Mela, Holi, Diwali, Gelede, Christmas, La Tomatina, Eid-ul-Fitr, Konaki Sumo, Carnaval, Hanukkah, Anastenaria, Festival of Giants, Matariki, Halloween, The Birthday of Guru Nanuk, Buddha's Birthday, Bunya Cone Harvest Festival, Easter, Inti Raymi, Venetian Masquerade Ball, and more." (Catalogue)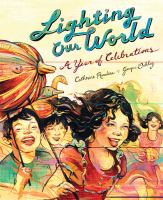 Lighting our world : a year of celebrations.
"Throughout the year and around the globe, people use light — candles, bonfires, lanterns and fireworks — to celebrate special occasions. This richly illustrated book is an illuminating tour of the world's brightest and warmest festivities." (Catalogue)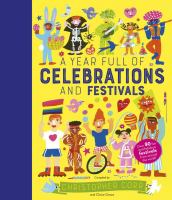 A year full of celebrations and festivals.
"Countless different festivals are celebrated all over the world throughout the year. Some are national holidays, celebrated for religious and cultural reasons, or to mark an important date in history, while others are just for fun. Give thanks and tuck into a delicious meal with friends and family at Thanksgiving, get caught up in a messy tomato fight in Spain at La Tomatina, add a splash of colour to your day at the Holi festival of colours and celebrate the life and achievements of Martin Luther King Jr. on Martin Luther King Jr. Day. With fact-filled text accompanied by beautifully bright illustrations from the wonderfully talented Chris Corr, prepare yourself for a journey as we travel around the world celebrating and uncovering a visual feast of culture." (Catalogue)

For more information, check out: