Seniors Week 2021 (Te Wiki Kaumātua) is from 1 – 8 October. This year's theme is "Across Generations" which is focusing on ways to connect people from all generations and backgrounds around Wellington. the start date for Seniors' Week is significant too as 1 October is International Day of Older Persons.
Do you have elderly grandparents or great-grandparents, or even an elderly neighbour you can connect with? Maybe you could record their stories to help keep their traditions alive. Our Kaumātua are a rich treasure house of lifetime experiences that are hugely significant. They are our history. This week is a great opportunity to listen to their stories, learn something about their experiences, and reconnect with them.
In Māori culture, Kaumātua are held in very high esteem.  They have a variety of roles in their whānau (wider family), hapū (sub-tribe) and iwi (tribe):
Being the storehouses of tribal knowledge and traditions
Acting as guardians of tikanga (Māori customs)
Nurturing children – traditionally kaumātua looked after children while their parents worked or went away to fight, and often brought up the first grandchild
Providing leadership
Helping resolve disputes.
---
If you want to explore your family history further, Wellington City Libraries have some great databases that can be accessed using your library card. Just jump onto the Hītori / History page HERE
---
Why not immerse yourself in some books featuring elders: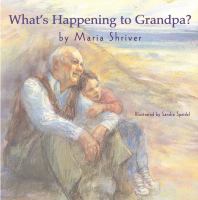 What's happening to grandpa? / Shriver, Maria
"Kate has always adored her grandpa's storytelling – but lately he's been repeating the same stories again and again. One day he even forgets Kate's name. Her mother's patient explanations open Kate's eyes to what so many of the elderly must confront: Alzheimer's disease and other forms of memory loss. With special insight derived from her own father's struggle with Alzheimer's, Maria Shriver offers a touching and optimistic story that encourages awareness, acceptance, and dialogue among family and friends." (Catalogue)

Wrinkles / JR
"This first-ever picture book by internationally acclaimed artist-photographer JR allows young readers to consider the lives and stories of the older people around them. Memories, experiences, and emotions are touched on in a welcoming way, creating the perfect conversation-starter between children and their elders. Evocative black-and-white photographs of faces and simple, poignant read-aloud text consider the literal and lyrical meaning of wrinkles, leaving readers of all ages with a well-justified appreciation of aging and natural beauty." (Catalogue)

A plan for Pops / Smith, Heather
"In this illustrated picture book, a child helps their grandparents deal with a difficult change in abilities." (Catalogue)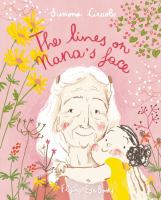 The lines on Nana's face / Ciraolo, Simona
"It's granny's birthday, but her little granddaughter wonders why, because of the lines on her face, she looks so worried! But they are simply wrinkles, and grandma is very fond of her lines because they are where she keeps her memories." (Catalogue)

My nanna is a ninja / Young, Damon
"All nannas are different. But what if your nanna was really different? What if your nanna was a ninja?"(Catalogue)

A hat for Mrs. Goldman : a story about knitting and love / Edwards, Michelle
"Sophia knits a special hat for her elderly neighbour and knitting teacher, Mrs. Goldman. When Sophia was a baby, Mrs. Goldman knitted a tiny baby hat to keep her warm. Last year, she taught Sophia how to knit. Now Sophia wants to knit a special hat for Mrs. Goldman. And she wants to do it all by herself!" (Catalogue)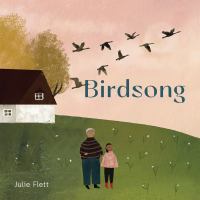 Birdsong / Flett, Julie
"When a young girl moves from the country to a small town, she feels lonely and out of place. But soon she meets an elderly woman next door, who shares her love of nature and art. As the seasons change, can the girl navigate the failing health of her new friend? Acclaimed author and artist Julie Flett's textured images of birds, flowers, art, and landscapes bring vibrancy and warmth to this powerful story, which highlights the fulfilment of intergenerational relationships and shared passions." (Catalogue)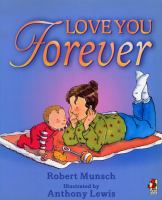 Love you forever / Munsch, Robert N.
"Robert Munsch's beloved tale is gentle affirmation of the love a parent feels for her child — forever. Nurtured by the unconditional love of his parent, a boy grows happily through the stages of childhood to become, in turn, a loving adult." (Catalogue)

Whakarongo ki o Tupuna = Listen to your ancestors / Darryn, Joseph
"As a wise teacher grows older, she encourages her students to learn from the example of famous ancestors. She gives the next generation simple messages of days gone by: getting out into nature, letting go of anger, anxiety and stress, and standing strong and tall" (Catalogue)