Talofa koutou! Welcome to Vaiaso o te 'Gana Tuvalu | Tuvalu Language Week 2021. There are around 5,000 people of Tuvaluan descent currently living in Aotearoa, and around 500 of these people live in Wellington City.
The theme for Vaiaso o te 'Gana Tuvalu this year is:
"Fakaakoigina tou iloga kae tukeli ke magoi mote ataeao" | "Embracing our culture for a more secure, vibrant future."
Join us at the library or from home as we celebrate this special time by embracing Tuvalu's unique language and culture by exploring some of the books and other resources below!
---
Books
Check out some of these books from the children's collection in the Tuvaluan language or about Tuvalu:
Samoa & Tuvalu / Guile, Melanie
A comprehensive introduction to the life, history, and people of Samoa and Tuvalu for middle and upper primary students, including information about Tuvaluan land, people, food, customs and traditions, music, and lifestyle.

Illustrated history of the South Pacific / Stenson, Marcia
"The South Pacific is not only our geographic environment, it is also our cultural environment, and many New Zealanders trace their ancestry to Polynesian seafarers. This book is an introduction to the history of the South Pacific. A companion book to Illustrated History of New Zealand, also written by Marcia Stenson, it covers the following topics: geology and geography, the arrival of the first people to the Pacific, European exploration, war in the Pacific, political issues both historic and current." (Catalogue)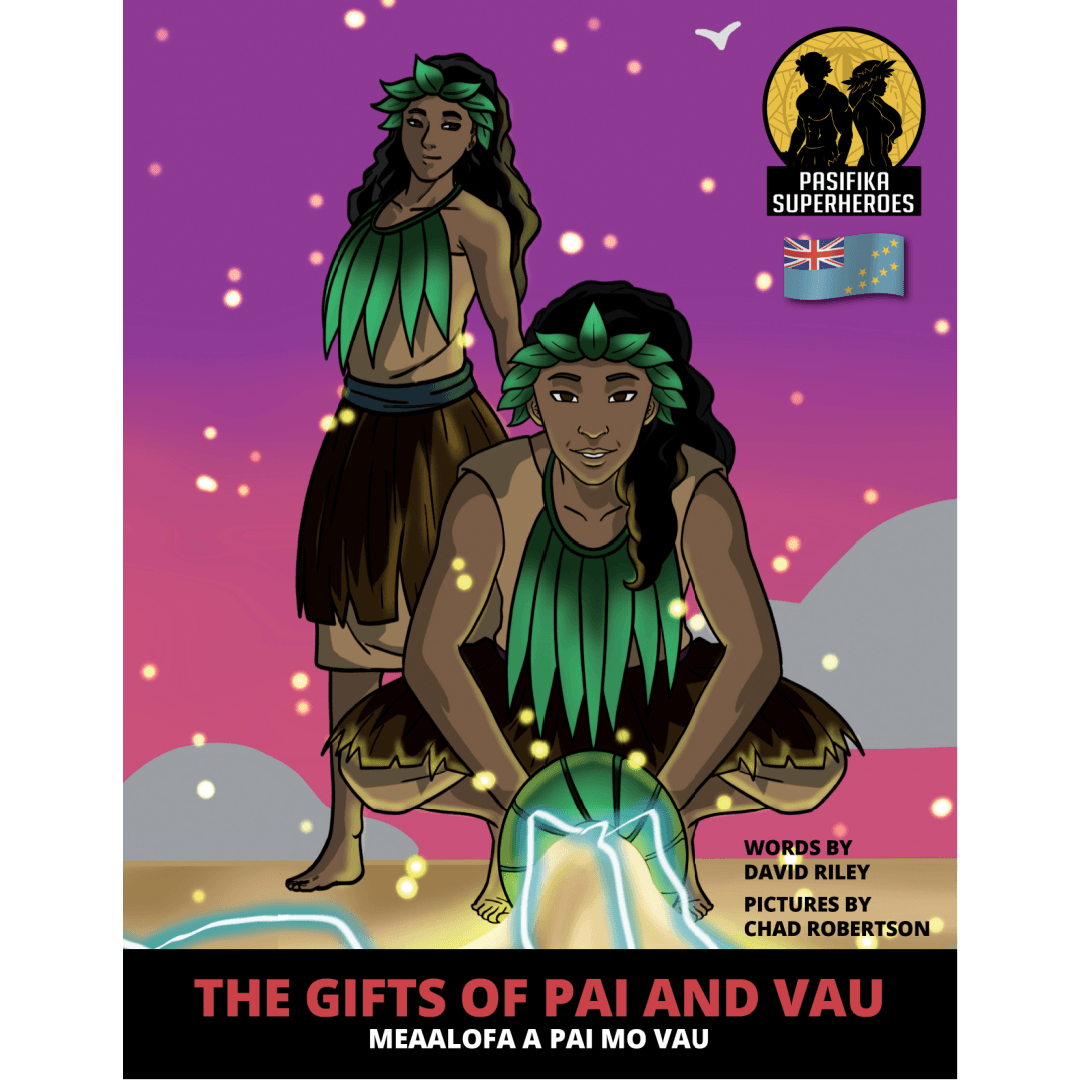 The gifts of Pai and Vau = Meaalofa a Pai mo Vau / Riley, David
"Pai and Vau are Nanumea superheroes who created beautiful things in our world. One day a stranger named Tefolaha came to their island. "This is now my island," he declared and challenged them to a contest. What kind of contest did he dream up? What would Pai and Vau do if they lost?" (Catalogue) Note: this book is bilingual with text in English and the Nanumean language of Tuvalu

What plants need : a poem from Tuvalu / Molu, Easter
An early reader picture book featuring a beautiful poem from a Tuvaluan author, about the lifecycle of plants from seed to flower. Perfect for very young readers of English.

Ko te kimoa ma te feke : ko te tala mai Tuvalu / Ielemia, Temukisa
A short, fun, and traditional story from Tuvalu all about rats and octopuses! This version of the book is in Tokelauan, but we also have it in Cook Islands Māori and Gagana Sāmoa.

---
Virtual Storytime
Head on over to our YouTube channel where you can watch and listen to Lewis from Johnsonville and Tawa Libraries read a special bilingual story — Meaalofa a Pai mo Vau by David Riley — in English and the Nanumean language of Tuvalu. We would like to thank David for allowing us to share this beautiful story with you throughout Tuvalu Language Week this year — fakafetai, David! Make sure to check out http://readingwarrior.com/ to find more stories of the Pacific from David and his collaborators.
---
More Resources
Check out the following websites to find out more about Tuvalu and its culture, language and history: