What do you think of when you picture a dragon: a huge winged scaly creature flying over a village breathing fire? Or maybe you picture a great red beast slumbering on a pile of gold. Perhaps the dragon you think of is one that lets out a deafening roar and shows its terrible teeth as it makes off with a princess. Terrifying! But not all dragons are so scary. These wonderful mythical beasts can be found in stories all over the world and some are very well-loved instead of being feared.
In China, dragons lived in the water and were thought to be very powerful and lucky. They could bring rain, and though they didn't have wings they could fly. There are dragon dancers during Chinese New Year to bring good fortune, and the dragon is one of the animals in the Chinese zodiac.
In Wales a red dragon and a white dragon sleeping under the ground kept knocking down the new castle walls above until Merlin convinced the king to dig down to where the dragons were. The red dragon chased the white dragon away, the castle was built, and the red dragon is still on the flag of Wales today.
Here in New Zealand we have taniwha, great creatures who usually live in or near our lakes and rivers. Some had wings, come could shape-shift, some were wild and dangerous, and some were kaitiaki, protectors and guardians of those who lived nearby.
Dragons in books aren't all terrifying fire-breathing creatures either: just think of Kenneth Grahame's The Reluctant Dragon who just wants to sit and read poetry, or the dragons in Cressida Cowell's How to Train Your Dragon series who work and fight alongside their humans. Dragons can be written as wise or mischievous, large or small, and we certainly have a LOT of books about dragons who aren't just big and scary.
If you love dragons, or really liked either of these two books mentioned above, or just want to try something new you might enjoy some of these books in our collection!
If a three-thousand year old dragon with an artistic human for a pet seems like someone you'd like to read about, then try out:
A dragon's guide to the care and feeding of humans / Yep, Laurence
"Crusty dragon Miss Drake's new pet human, precocious ten-year-old Winnie, not only thinks Miss Drake is her pet, she accidentally brings to life her "sketchlings" of mysterious and fantastic creatures hidden in San Francisco, causing mayhem among its residents." (Catalogue)
Also available as an eBook and eAudiobook
If you want to read about a princess who gets tired of curtseying and embroidery and runs off to live with the dragons then you should read: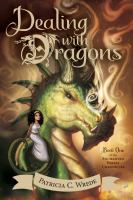 Dealing with dragons / Wrede, Patricia C.
"Bored with her proper, circumscribed life as a princess, Cimorene runs away to join a powerful, fascinating dragon named Kazul and encounters a host of adventures along the way." (Catalogue)
Also available as an eBook and eAudiobook


If you'd like to know a bit more about the different dragons all over the world then maybe you'll enjoy: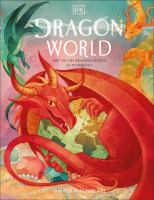 Dragon world / Macfarlane, Tamara
"Meet the fire breathing beasts of mythology. Lurking in every corner of the world. From mountain peaks to ocean depths, and even under the very ground you tread, dragons watch and wait… Whether as powerful gods, wise friends, or fearsome foes, dragons take many forms, and exist in myths from cultures all around the world. So turn the pages to enter the dragon's domain. Soar through their skies, look into their lairs, witness their power, and discover their incredible world"–back cover." (Catalogue)

Perhaps you're a fan of The Very Hungry Caterpillar and would like to read some poems about dragons and other mythical creatures that have all been illustrated by Eric Carle:
Eric Carle's dragons dragons & other creatures that never were / Carle, Eric
"An illustrated collection of poems about dragons and other fantastic creatures by a variety of authors." (Catalogue)

If a series by a New Zealand author about a half boy, half dragon who wants to be a knight sounds like something you want to read, then try out Kyle Mewburn's Dragon Knight series: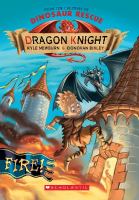 Fire! / Mewburn, Kyle
"Merek is a shape-shifting half-boy, half-dragon who is desperate to get into knight school, but to do so he'll have to conceal his secret and try not to set anything on fire." (Catalogue)

If a picture book about a taniwha who was asleep for a very long time while the world changed around him sounds interesting, then we recommend: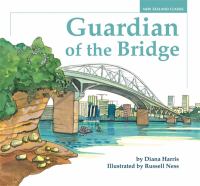 Guardian of the bridge / Harris, Diana
"Tells the tale of how a taniwha, who was the guardian, the kaitiaki, of a very deep lake becomes the guardian of Auckland's Harbour Bridge. Includes facts, figures and images of Auckland Harbour Bridge and a brief history of the area. Suggested level: junior, primary." (Catalogue)

Maybe you like the sound of a picture book about a dragon who's forgotten how to breathe fire:
How to light your dragon / Lévy, Didier
"Has your dragon forgotten how to breathe fire? Have no fear. This imaginative story follows the exploits of one frustrated dragon owner as she tries increasingly hilarious tricks to rekindle her dragon's flame. Covering everything from the simplest tactics (tickling the dragon), to the sneakiest ones (surprising it with unlit birthday candles), this book is perfect for children who love to guess what's going to happen next. Readers will learn that in the end, the most important thing is loving the dragon unconditionally. If a person can do that, and if they mean it from the bottom of their heart, then they might discover a truly magical result." (Catalogue)

If you're a fan of adventure stories with ancient artefacts, martial arts, and international criminals you should try reading: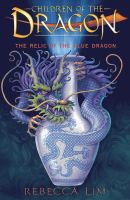 The relic of the Blue Dragon / Lim, Rebecca
"When Harley Spark accidentally releases Qing, one of five dragon sisters, from the ancient vase she's been trapped in for centuries, he is soon on a dangerous international mission with Qing to find and free her four sisters. Harley Spark is just an ordinary thirteen-year-old kid who lives with his mum, Delia. Rumour has it that his dad, Ray, is an international crime figure with a talent for nicking old, valuable things. So when Harley finds an antique Chinese vase on the footpath, something compels him to stuff it under his school jumper and run for home. Little does he know he's about to reignite a centuries-old war between two ancient, supernatural families." (Catalogue)
Also available as an eBook

And if a comic full of tiny dragons who grow different herbs on their horns is your cup of tea, then you should like: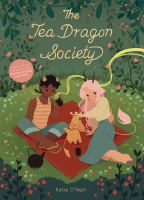 The Tea Dragon Society / O'Neill, Katie
"After discovering a lost Tea Dragon in the marketplace, apprentice blacksmith Greta learns about the dying art form of Tea Dragon caretaking from the kind tea shop owners." (Catalogue)
Also available as an eBook