New Zealand Music Month is back again and is in its 20th year marks 20 years of celebrating and supporting the New Zealand Music industry. The theme for 2021's NZ Music Month is: Support local. Stream local. Follow local. Buy local.
What is New Zealand Music Month?
May is New Zealand Music Month, which celebrates music from New Zealand, and the people who make it.

How can I celebrate? 
The NZ Music Month schedule is packed with events, awards, radio specials, online seminars and promotions. Check out the events page for more information.
You can also support your librarians, many of whom also moonlight as musicians and performers. You can also to your local library for events such as preschool storytime, Baby Rock and Rhyme and so much more! Check out what's on for kids at your local library.

May Music Mini-fest '21.
At Waitohi and Tawa Libraries, It's a musical takeover from musical LEGO and crafterschool to upbeat storytimes and pop-up performances! Check the Waitohi and Tawa Libraries calendars for more information!

Check out our books on music and musicians!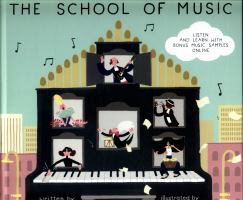 The school of music.
"Here you will go an a unique and melodious journey, which introduces aspiring musicians to all kinds of music, from classical, to country, to contemporary… and many more! Meet six musicians and learn about different instruments and genres of music, as well as basic theory for beginners, from melodies and harmonies to pitch and rhythm." (Catalogue).

Music trivia : what you never knew about rock stars, recording studios and smash-hit songs.
"Do you think you know everything there is to know about music? Think again Get the inside scoop on some surprising music industry trivia." (Catalogue)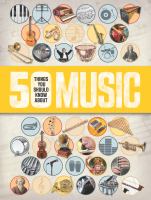 50 things you should know about music.
"An all-encompassing introduction to the genres, musicians, instruments and musical events that have shaped the world of music. From the rock and pop of Western youth culture to the haunting sounds of traditional Mongolian throat singers, all humans in all parts of the world make music. Its harmonies affect us in a deep way and its beauty is universal. We have developed hundreds of styles of music played with all kinds of instruments, large and small. The very first instruments were simple flutes made from animal bones, but we soon developed a vast array, making all kinds of sounds. Today we can use the latest computer technology to create any sound imaginable, and musicians continue to explore the endless possibilities of music."  (Catalogue).

Legends, icons & rebels : music that changed the world.
"A tribute to more than two dozen legendary music artists who significantly influenced the landscape of music for generations to come, from Ray Charles and Bob Dylan to Chuck Berry and Johnny Cash." (Catalogue)
Also search our catalogue for more about music.

Watch music themed DVDs!
Soul.
"Joe Gardner is a middle-school band teacher who gets the chance of a lifetime to play at the best jazz club in town. A misstep takes him from New York City to The Great Before, a fantastical place where new souls get their personalities before going to Earth. Determined to return to his life, Joe teams up with a precocious soul, 22, who has never understood the appeal of the human life. As Joe tries to show 22 what's great about life, he may discover the answers to the most important questions." (Catalogue)

Coco.
"Despite his family's generations-old ban on music, Miguel dreams of becoming an accomplished musician like his idol, Ernesto de la Cruz. Desperate to prove his talent, Miguel finds himself in the stunning and colorful Land of the Dead following a mysterious chain of events. Along the way, he meets charming trickster Hector, and together, they set off on an extraordinary journey to unlock the real story behind Miguel's family history." (Catalogue)

"When their village is invaded by the grumpy Bergens, two mismatched friends must work together in perfect harmony to save the day. Featuring hit songs performed by Justin Timberlake, Anna Kendrick, and more. (Catalogue). In Trolls World Tour, Poppy and Branch discover that they are but one of six different Trolls tribes scattered over six different lands and devoted to six different kinds of music: Funk, Country, Techno, Classical, Pop and Rock. A member of hard-rock royalty, Queen Barb, aided by her father King Thrash, wants to destroy all other kinds of music to let rock reign supreme. With the fate of the world at stake, Poppy and Branch set out to visit all the other lands to unify the Trolls in harmony against Queen Barb." (Catalogue).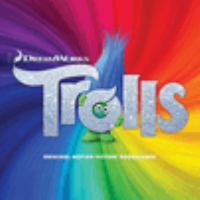 Trolls Soundtrack.
"A computer-animated film starring the shock-headed dolls that won't stay out of style, Trolls featured the voice talents of such double threats as Anna Kendrick, Justin Timberlake, Zooey Deschanel, and Gwen Stefani. Its soundtrack was executive produced by Timberlake, who also provided the original song "Can't Stop the Feeling." The dance-pop tune, penned by Timberlake, Max Martin, and Shellback, topped the charts in over a dozen countries in the spring of 2016 before the movie's release that fall. " (Catalogue)

Check out the music video, Can't Stop the Feeling, by Justin Timberlake, from the movie soundtrack!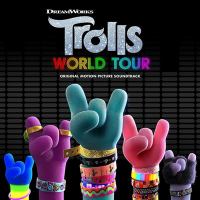 Trolls World Tour : original motion picture soundtrack.
"Expanding the Trolls universe with the addition of new genre "lands" — encompassing pop, funk, classical, reggaeton, hip-hop, techno/electronic, country, and rock — the album follows suit, building upon the first soundtrack's pop/dance base with fun surprises from an all-star roster." (Adapted from Catalogue)

Where can I find information about New Zealand Music, artists and bands?
ManyAnswers has a page dedicated to websites, resources and ways to search for information about New Zealand musicians and bands. The National Library also has a page dedicated to New Zealand Music, where you can explore the culture, history and uses of music in New Zealand along with famous singers (traditional and contemporary), music awards, bands and the styles of music unique to New Zealand. Wellington City Libraries also runs the Wellington Music Blog — the most comprehensive source of information about local Wellington musicians and bands you can find. Check it out!
For more information, on events and ideas on how to celebrate, visit the following websites:
NZ Music Month official website.
New Zealand Curriculum Online – New Zealand Music Month.
NZ History – New Zealand Music Month.
NZ Music Month Facebook, Instagram and Twitter page.

Enjoy!… and Happy New Zealand Music Month 2021!