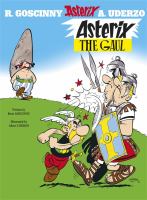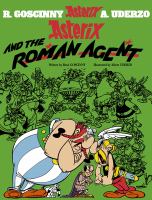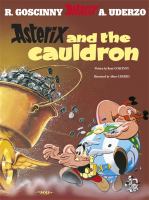 Who doesn't love a good Asterix comic? Originally written and illustrated by Goscinny and Uderzo, there's loads of them to love too – over 30! But did you know that reading Asterix comics is a great way to learn about all that ancient history that you thought was boring (go on, admit it!)? And you can still manage a good laugh while you learn! Remember though, that these books were written a long time ago and do contain some outdated views and understandings of the ancient world and its people. Despite their historical settings, the Asterix comics are still fictional tales – so take any historical lessons with a grain of salt!
In 51 BC the Roman emperor Julius Caesar and his troops successfully conquered a huge area of modern Europe know as Gaul. Gaul is now known as France, but also extended out to Germany, Luxemburg, Belgium, Switzerland, and even some of Italy. The Roman Empire was the largest and most powerful in the world at that time, and the empire grew year by year by invading and conquering other countries – often with bloody battles. The Romans were known for their skill at warfare.
The world of Asterix explores the question: What if one village in Gaul kept its freedom and never gave in to the Roman army? That's the village Asterix and his friends live in and constantly defend. But how can this one village successfully fight off the might of the Roman empire? Well…they have a druid, Getafix, who makes a magic potion that gives the drinker super strength for a short time. The Roman army, as good as they are, can't compete against such strength. So although we're talking history, this bit is very much fiction!
Each Asterix volume is a new adventure, told with a healthy dose of every kind of comedy you can imagine. There's plenty of puns, word play and historical references. There are two types of stories in the series. In the first type, the main character, Asterix and his best buddy since childhood, Obelix, wind up on the road visiting another country. The entire book is then centred on what they find there. The book has loads of references to that country and its people. The other half of the stories are set in the village itself, usually as they defend themselves from Caesar's latest scheme to conquer them!
Sticky note FYI
A lot of links in this blog go to the Encyclopaedia Britannica for kids. This is accessible to all Wellington City Libraries users. But to access this wonderful resource, you'll need to login using your library card number (on the back of your card) and 4 digit pin (last FOUR numbers of the phone number listed on your library account), and the link will take you straight there.
---
So let's jump straight in and explore just a few of these wonderful comics. I think you'll agree that this is a pretty groovy way to learn a thing or two about the Roman empire and life in ancient Europe and beyond…
Asterix and Cleopatra / Goscinny
"To impress Julius Caesar and to convince him that Egypt is still a great nation, Queen Cleopatra promises to build the Roman Emperor a magnificent palace in just three months. Of course, Asterix has to get involved. By the time his feisty group from Gaul have finished, they've outwitted the Roman army, too." (Adapted from Catalogue)
Asterix and the Goths / Goscinny
"Getafix has been kidnapped, this time by a raiding band of Goths. So it's onward and into Germania for Asterix and Getafix. But in the process of saving their druid, the two Gauls set off a whole series of tribal wars." (Adapted from Catalogue)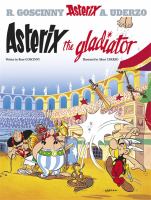 Asterix the gladiator / Goscinny
"The Romans have captured Cacofonix as a gift for Caesar and the Emperor plans to throw him to the lions. There's only one way for Asterix and Obelix to rescue their bard: they have to become gladiators themselves." (Catalogue)
Asterix in Britain / Goscinny
"The Romans have invaded Britain, but one village still holds out. Asterix and Obelix come to help, with a barrel of magic potion in hand. But to deliver the precious brew, the Gaulish heroes must face fog, rain, bad food, warm beer, and the Romans, too." (Catalogue)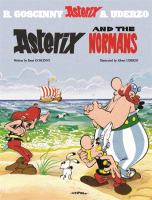 Asterix and the Normans : Goscinny and Uderzo present an Asterix adventure / Goscinny
A Norman invasion of the Gaulish village! But only trendy teenager Justforkix, visiting from Lutetia, fears them, for the Gauls have their magic potion. But the Normans themselves want to learn the meaning of fear: can Asterix and his friends teach them? Another secret weapon is brought into play…and at long last the bard Cacofonix wins the appreciation due to him.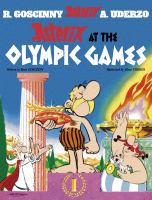 Asterix at the Olympic games / Goscinny
"The athletes of the ancient world assemble in Athens for the Olympic Games. Asterix and the Gauls enter too, but they're due for a setback. As an artificial stimulant, magic potion is banned. Can our friends win at the Games without it? And what's the special ingredient of the other potion, the one in the cauldron in the shed with the door that doesn't close properly?" (Adapted from Catalogue)