Kia ora!  Hands up if you love superheroes!  We have lots and lots of books about superheroes in the library collection, all your favourites like Spiderman, Captain America, Batman, Wonder Woman, Thor, Captain Marvel, Ironman, and many more.  But do you know that there are superheroes all around us?  Everywhere, in the community, doing good deeds.  Ok maybe they can't fly, or shoot web from their wrists, or have a seriously cool suit full of gadgets but there are plenty of people who do amazing things every day that make our world a better place.
The thing is, even you can be a superhero.  From recycling, picking up litter at the park or beach or planting a garden to help save the environment to giving a helping hand around your neighbourhood, there are lots of ways you can make the world a better place.  All it takes is thinking about others.
We even have books about everyday superheroes and how to be one yourself.  Here are a few that Sue at Brooklyn Library selected that you might like to check out:
Earth heroes / Dyu, Lily
Read about people all over the world who have found ways that they can help save the planet from climate change. From Swedish teenager Greta Thunberg to the amazing Sir David Attenborough, nature and science documentary film-maker, people are all over the world are taking steps to fight for the future of our planet.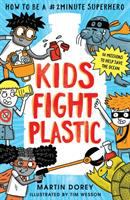 Kids fight plastic / Dorey, Martin
Plastic is everywhere and becomes a big problem when it becomes rubbish.  This book shows you all the ways you can help reduce plastic in our world in no time at all.

Good night stories for rebel girls : 100 immigrant women who changed the world / Favilli, Elena
Read all about 100 amazing immigrant women who changed the world.  All sorts of women from Madeleine Albright to Rihanna can be found in this fabulous book of bedtime stories.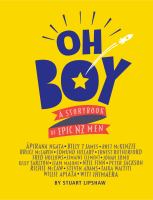 Oh boy : a storybook of epic NZ men / Lipshaw, Stuart
Chock full of stories about epic New Zealand men, from rugby players and mountaineers to ballet dancers and film-makers, there's something for everyone in this book, and from right here in Aotearoa.

Forever young / Dylan, Bob
A timeless story about growing up from the twentieth century's most celebrated musician, Bob Dylan.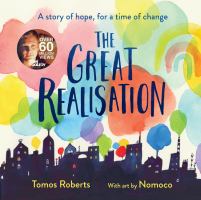 The great realisation / Roberts, Tomos
This lovely book was created in our time of pandemic, to tell stories of kindness and care in our community.  It shares how we can learn and grow during tough times, and gives us hope for the future.

Be You! / Reynolds, Peter H
You were born to BE so many things. No matter where your journey leads, remember to… Be curious… Be adventurous… Be patient… Be brave… And most of all… BE YOU! A joyful celebration of individuality, persistence and staying true to YOU!