Kia ora and hola!
Estoy en le biblioteca. I am at the library.
Here at Wellington City Libraries we are celebrating International Spanish Language Day on Tuesday April 23rd.
Hablas espanol? Do you speak Spanish?
Hablo un poco de espanol. I speak a little Spanish
Join us! We invite you to explore bilingual books at your community library.
And, keep having fun while you practise ! There are magical books here just waiting for you to savour them.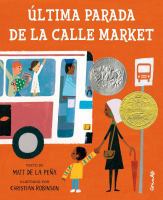 Última parada de la calle Market by Matt de la Peña 
A young boy rides the bus across town with his grandmother and learns to appreciate the beauty in everyday things.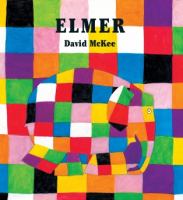 Elmer by David McKee, 
All the elephants of the jungle were gray except Elmer, who was a patchwork of brilliant colours until the day he got tired of being different and making the other elephants laugh.

Cucú-tras by Francesca Ferri
This book invites you to play a fun game: the "Cucú-tras". This book has great illustrations with cheerful colours and you will have fun lifting the flaps to find different farm animals.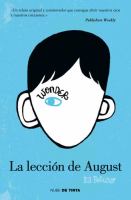 La lección de August by R. J. Palacio
Ten-year-old Auggie Pullman, who was born with extreme facial abnormalities and was not expected to survive, goes from being home-schooled to entering fifth grade at a private middle school in Manhattan, which entails enduring the taunting and fear of his classmates as he struggles to be seen as just another student.