Help the library celebrate around Earth Day by coming along to this special storytime all about the environment – and how we fit in it!
Come along for magical eco-stories including The Giving Tree by Shel Silverstein and many beautiful new tales of sustainability and our relationship with nature.
We'll also be making incredible zines about the environment!
Time: Saturday 27th April from 11am to 12pm
Place: Karori Library Children's area
No registration required!
Here are some of our favourite books about the environment for you to check out!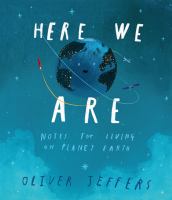 Here we are : notes for living on planet Earth / Jeffers, Oliver
Well, hello.And welcome to this Planet.We call it Earth. Our world can be a bewildering place, especially if you've only just got here. Your head will be filled with questions, so let's explore what makes our planet and how we live on it. From land and sky, to people and time, these notes can be your guide and start you on your journey. And you'll figure lots of things out for yourself. Just remember to leave notes for everyone else… Some things about our planet are pretty complicated, but things can be simple, too: you've just got to be kind. (Catalogue)
If sharks disappeared / Williams, Lily
A nonfiction picture book tracing the repercussions of what would happen if sharks disappeared from our planet (Provided by publisher)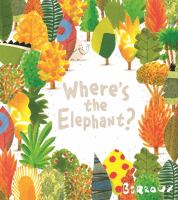 Where's the elephant? / Barroux
"Where's the elephant? Where's the parrot? Where's the snake?…And where are the trees? What starts as a game of jungle hide-and-seek quickly turns into something more significant in this charming, unique book by award-winning illustrator, Barroux. (Catalogue)
Think green and we hope to see you soon!