New Zealand Seaweek 2019 has officially begun!
This year the theme of Seaweek is Tiakina i tātou Mōana — Caring for our Seas, and it runs from the 2nd to the 10th of March. We know that looking after the ocean is really important. We rely on it for food and fun (and a whole bunch of other things, too!), but sometimes the things we do can have a bad effect on the overall health of our seas. Plastic packaging is often thrown away carelessly, and ends up in the ocean, where it can be eaten by sea creatures who mistake it for food. Fertilisers that we use to grow our food on land can make it into the ocean due to runoff into streams and rivers, which feed into the sea. Fertilisers in our waterways often cause toxic algae to grow, which makes it impossible for most animals to live in the area.
Seaweek 2019 is your chance to learn about how you can help! Zoom out to the beach and see if you can help organise a local clean-up, or head along to one of the over 40 events taking place in Wellington for Seaweek this year!
Your library has a bunch of books that can help you learn about what you can do to care for our seas. Check the list below, or ask a friendly librarian to help you find the perfect read for Kaupapa Mōana 2019!

Ocean / Howell, Izzi
This book helps you learn all about ocean habitats, what creatures live there, and what we can do to protect these precious parts of the planet's ecosystem.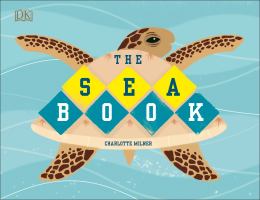 The sea book / Milner, Charlotte
Featuring fascinating fishy facts accompanied by bright, bold, and beautiful illustrations, this book takes you on a journey through the sea and all its zones.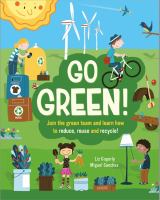 Go green! / Gogerly, Liz
Learn all about ways you can reduce, reuse and recycle your way to a healthier planet — and a happier ocean!

Hero of the sea : Sir Peter Blake's mighty ocean quests / Hill, David
Read this awesome and inspiring book about the life of Sir Peter Blake and how he contributed to safeguarding our oceans and waterways for future generations.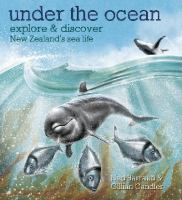 Under the ocean : explore & discover the seas around New Zealand / Candler, Gillian
Learn more about all of the amazing animals that live in and around the oceans of Aotearoa New Zealand, and find out what makes our little corner of the marine world so special!