"Ever since I was a young boy
I've played the silver ball.
From Soho down to Bond St *
I must have played 'em all"  
Wait! Where? Bond Street?  (*Apologies to The Who)

Yes, Wellington's pinhead community already know there's a new game venue in town and now word is getting out that Ye Olde Pinball Shoppe (YOPS)  has opened in Bond St in Wellington's CBD.

Hamish Guthrey, a self-described AV integration geek, has turned a long-time passion for pinball into one of Wellington's newest niche businesses. YOPS is both a pinball arcade and a showroom for Multimorphic machines for which Hamish holds the NZ distributorship. He is also able to help enthusiasts source and import machines produced by other companies and provides an installation and maintenance service as well.

When I dropped by in early January the windows were covered in newspaper and what appeared to be a very random selection of words – bumpers, gobble hole, draining. My first exposure to the international language of the pinball afficionado. 
Since then, the fitout has been completed, the front doors opened for business and regular monthly pinball tournaments are being hosted.
Fun fact #1
A precursor to pinball evolved in France in the late 17th century and eventually became known as bagatelle.  The game continued to evolve with the first coin-operated gaming machines being invented in the USA in the 1930s.
The day Wellington City Library visited Ye Olde Pinball Shoppe a diverse clientele popped in for a quick couple of games, and included a preschooler unable to see the table top but who seemed to know what the buttons were all for.

From design to implementation and installation Hamish has been hands-on all the way through undertaking much of the work himself with the help of likeminded friends. The result is a 21st century tech meets 1970s vibe and is welcoming to all.
Fun fact #2
In America pinball was viewed by some as a game of chance (like gambling) and was therefore banned in many cities. New York didn't lift its ban until 1976.
Wellington City Libraries sat down with Hamish and asked what led him to make the leap from being an enthusiast to setting up a business based on his long held passion passion.

This is a two part video – part one – below – will focus on the business side of setting up a business from scratch.  Part two will look more at the pinball side of the business.
Following on from Part 1 of our talk with Hamish from Ye Olde Pinball Shoppe about how he has turned his long time passion for the game into one of Wellington's newest niche businesses, we take a look at the long history of pinball, the art and design of the machines, and hear more from Hamish about his plans to develop his business in the months ahead.
At the end of this blog we have included a curated list of pinball related items, some of which are available in the Wellington City Libraries collection
But first some resources to help you turn a passion into a business :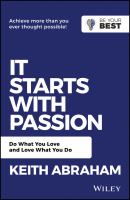 It starts with passion : do what you love and love what you do / Abraham, Keith
"How to ignite your passion, live with purpose, and succeed in life and business. No matter what you want to achieve in life, the secret to doing it is passion. For people to be happy, they need to find meaning in what they do and in the roles they play in their lives, careers, and communities. When we identify the personal passions that drive us, the byproduct is focus, satisfaction, and achievement. But it's not always easy to find our passions. In this book, Keith Abraham shows you how to ignite the passion in your life, as well as in the lives of your colleagues, employees, and associates. He includes in-depth research, easy-to-understand concepts, inspirational stories, and clear visual models to show you how to find out what's meaningful to you and pursue it with passion and energy. In the process, Abraham shows you what you can achieve when you align your purpose, passion, and personal goals." (Catalogue)
Also available as an e-audiobook
Passion, purpose, profit : sidestep the #hustle and build a business you love / Killackey, Fiona
"The must-have book for anyone starting a business or looking to fall in love with their business again. It's one thing to have a business idea, or even to start a creative business. It's quite another to scale it sustainably without increasing your financial and emotional stress. For most small business owners, what starts as something energising quickly turns into something overwhelming and energy depleting. You spend so much time in your business, it's hard to find any time to work on your business. In this practical guide, experienced business coach and creative consultant Fiona Killackey shows you how to scale the business without scaling the stress. From validating your business idea (whatever stage in its development), mapping out your money and specifying your business goals, through to hiring staff and defining your marketing plan, Passion Purpose Profit gives you a clear understanding of where you're going and exactly how you'll get there. Complete with step-by-step tips and templates, as well as case studies of successful creative business owners, Passion Purpose Profit will have you empowered and excited about business again." (Catalogue)
Also available as an e-book
Crush it! : why now is the time to cash in on your passion / Vaynerchuk, Gary
"Do you have a hobby you wish you could do all day? An obsession that keeps you up at night? Now is the perfect time to take those passions and make a living doing what you love. In CRUSH IT! Why NOW Is The Time To Cash In On Your Passion, Gary Vaynerchuk shows you how to use the power of the Internet to turn your real interests into real businesses. Gary spent years building his family business from a local wine shop into a national industry leader. Then one day he turned on a video camera, and by using the secrets revealed in this book, transformed his entire life and earning potential by building his personal brand. By the end of this book, any reader will have learned how to harness the power of the Internet to make their entrepreneurial dreams come true. Step by step, CRUSH IT! is the ultimate driver's manual for modern business. Gary Vaynerchuk has captured attention with his pioneering, multi-faceted approach to personal branding and business. After primarily utilizing traditional advertising techniques to build his family's local retail wine business into a national industry leader, Gary rapidly leveraged social media tools such as Twitter and Facebook to promote Wine Library TV, http://tv.winelibrary.com, his video blog about wine. Gary has always had an early-to-market approach, launching Wine Library's retail website in 1997 and Wine Library TV in February of 2006. His lessons on social media, passion, transparency, and reactionary business are not to be missed!"–Provided by publisher." (Catalogue)
Launch your dream : a 30-day plan for turning your passion into your profession / Partridge, Dale
"Provides a thirty-day plan for starting a new business, teaching readers how to hone their ideas, build an audience, construct an online presence, master social media, craft a brand, and create great customer experiences. — Publisher's description." (Catalogue)
If your interests extend more to pinball than business  check these other interviews featuring Hamish :

From the Pinball blog Knapp Arcade there's New Zealand's Amazing New Pinball Arcade – Ye Olde Pinball Shoppe.  Read it here
Listen to Hamish's interview on Radio Active
In the Wellington City Libraries collection we have :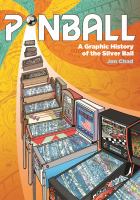 Pinball : a graphic history of the silver ball / Chad, Jon
"Jon Chad illustrates the little-known story of pinball – how it works and why it all matters in an age of special effects and on-screen gaming."–Amazon.com" (Catalogue)
In the interview we talk about the Guns 'n Roses game – learn more about Slash's input into the design of the game with the article Guns N' Roses Guitarist Slash On New 'Not In This Lifetime' Pinball Machine, Collaborating With Jersey Jack Pinball
Fun fact #3
There are pinball museums to be found across America, throughout Europe and in Australia
If film is more your thing you can access this doco via the Library's Kanopy streaming site.  It's free but you do need a library card to register.
Wizard Mode: An Autistic Teenager's Quest to Become World Pinball Champion
2016  (Kanopy)  Library registration is required to access
Runtime : 1hr 37min
In the game of pinball, there is no greater reward than Wizard Mode – a hidden level that is only unlocked when a player completes a series of lightning-speed challenges. Robert Gagno has dedicated most of his life to mastering Wizard Mode, and is now one of the top pinball players in the world. He also happens to have autism.
Special When Lit (2009) 
What made more money than the entire American movie industry through the 50s and 60s? Pinball. Special When Lit rediscovers the lure of a lost pop icon. A product of the mechanical and electrical age, the American invention swept the world and defined cool. Now it is relegated to a nostalgic footnote deserving a better fate. Joining the fans, collectors, designers and champion players from across the globe who share a world many of us didn't know still existed.  This documentary is available on Youtube
It's not just Guns N' Roses that have their own machine.  Ed Robertson from the Canadian group Bare Naked Ladies is also a pinhead and has recently had input into the design of a series of pinball machines dedicated to the group.  Read about it here
You can find BNL music on compilation albums in the Library's music collection but for a dedicated pinball song but for a song dedicated to pinball check out Silverball on Youtube.

Last up, and it's a bit cliched, but what's an article about pinball without the sound track from the rock opera Tommy by The Who?  
If you need more information please contact the Prosearch team at the library.  We can help you find information across a range of perspectives and resources.  All enquiries are treated in confidence.