"Everyone needs weather" says Emma Blades and she should know.
A trained meteorologist, Emma is a Customer Relationship Manager with Metservice New Zealand.
Her clients are New Zealand businesses and services who depend on MetService forecasts to schedule work and to know when to take appropriate precautions in order to mitigate risk if severe weather is pending.

New Zealand's weather can be a challenge to many businesses and can often impact on supply chains.  For instance for horticulturalists a late frost could mean damage to fruit destined for the overseas market.  With strong winds electricity lines can be brought down causing power outages.  An extended dry period and regional water supplies are impacted.

160 years ago a series of meteorological instruments were distributed throughout New Zealand in order to record weather.

From that first step the forecasting service developed. Over time it gradually evolved into the government run NZ Meteorological Service before transitioning into the State-Owned Enterprise we know as Metservice New Zealand.

Thirty years on it remains a business with a head office in Wellington and a team of over 300 staff based in offices across New Zealand as well as in Australia, Asia and Europe.

The MetService brand encompasses public weather information provided through numerous platforms and commercial services for a range of business clients.

In New Zealand this includes transport companies and airlines, regional councils, energy and lines companies and media outlets.

Metservice's international brand, Metraweather, provides, among a number of services, weather visualisation and data services to all major Australasian news broadcasters as well as to Sky UK and Al Jazeera.
In this video I asked Emma about her role and some of the commercial aspects of the business. Emma discusses the importance of building trust and credibility with clients and the way Covid has changed client interactions.

If you are in a role managing relationships with clients you may find some of these resources available through Wellington City Libraries helpful.

From LinkedIn learning these courses may be helpful (Accessible with WCL library membership):

Client Management and Relationships
Client relationships are the foundation of your consulting business. Whether you work for a big firm or are going solo as an independent consultant, the principles of client management are the same. It's all about building rapport, communicating effectively, and establishing trust. In this course, Lisa Earle McLeod and Elizabeth McLeod teach you how to position yourself for success, keep communication lines open during implementation of your project, and create connections that are the foundation for lasting relationships that lead to repeat business. Plus, get tips for leveraging client relationships to sell to the entire organization
Relationships with product managers  
At a basic level, product marketing is about determining who your users are, what they need, and how to align your products with those needs. In this course, professor, speaker, and product marketing guru Jon Chang shares advanced techniques designed to help product marketers accomplish this central goal—ensuring that a product resonates with its intended audience—with finesse. Learn how to leverage different research methodologies to define your audience and match products to their needs, as well as how to create a go-to-market strategy. Plus, get tips for collaborating effectively with different stakeholders, including product managers, marketers, and other researchers.
From our book collection there are the following resources :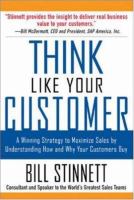 Think like your customer : a winning strategy to maximize sales by understanding how and why your customers buy / Stinnett, Bill
"In Think Like Your Customer Bill Stinnett draws upon more than two decades as a sales professional and consultant to the Fortune 500 to offer you a powerful new approach for connecting with clients and building enduring, highly profitable customer relationships."–BOOK JACKET." (Catalogue)
The virtual sales handbook : a hands-on approach to engaging customers / Kvedare, Mante
"The COVID-19 crisis has fundamentally changed the way B2B companies interact with customers, forcing companies to transition from face-to-face meetings to virtual customer interactions overnight. Even after the initial local and regional travel limitations are lifted, corporate travel is expected to be limited and it is uncertain that customers will be open to receive external partners on-site. This presents an urgent need for companies to transform towards a more virtual customer engagement model — where the first (and the most urgent) step is upskilling the commercial frontline by equipping them with the confidence, skillset and toolbox needed to effectively engage customers virtually — and hence secure existing and future revenue streams. The Virtual Sales Handbook will target Commercial Frontline people (customer-facing people such as sales representatives, commercial managers, customer relationship managers) and will have a very hands-on, concrete "how-to" approach — so the reader can apply the learnings and concepts in their customer interactions immediately. We will equip the reader with the confidence, skillset and toolbox needed to effectively engage customers virtually — making them more fit for how sales in the future will look like and hence drive their existing and future revenue streams"– Provided by publisher." (Catalogue)
The customer rules : the 39 essential rules for delivering sensational service / Cockerell, Lee
"Today, consumers have more choice than ever before. It's no longer enough to simply provide a service – companies who want to stay in business must also provide impeccable service with such consistency, integrity and creativity that people who experience it will not only keep coming back for more, but recommend your business to their friends, families, and colleagues.The Customer Rules is entirely focused on one ultimate goal: to help you, no matter what your position or job title, secure the most revenue-boosting asset you could wish for: a reputation for excellent service. Lee Cockerell, former Executive Vice President of Operations at Disney World – a company which has redefined what a business can do for their customers – shows you how: from why you should 'Never say no – except No Problem' to asking yourself 'What Would Mum Do?'.His 39 easy-to-follow rules apply to any industry and any company, large, small, public, private, online or High Street. The principles revealed in this book, tried and tested in one of the world's happiest environments, can give you everything you need to truly connect with your customers." (Catalogue)
(Available in e-book and hard copy formats)

Finally, if you want to learn more about New Zealand's weather and how it impacts on us all you can place a reserve for this new publication New Zealand's Wild Weather. Copies will shortly be available through library branches.

Feedback on this post is welcome and can be submitted via the email link on the Prosearch page.
If you need more information contact the Prosearch team at the library. We can help you find information across a range of perspectives and resources. All enquiries are treated in confidence.