How to not always be working : a toolkit for creativity and radical self-care / Grace, Marlee
"This book is a quiet revolution, a guide filled with practical advice to help you curb your obsessions and build boundaries between your work, your job, and your life. From business anecdotes about fulfilling orders to more personal stories …, this book is full of wisdom and resilience, with plenty of discussion about ritual and routine as ways to create effective and positive creative life change. Part workbook, part advice manual, part love letter, How to Not Always Be Working ventures into the space where phone meets life, helping readers to define their work-what they do out of sense of purpose; their job-what they do to make money; and their breaks-what they do to recharge, and to feel connected to themselves and the people who matter to them. Grace addresses complex issues such as what to do if your work and your job are connected, provides insights to help you figure out how much is too much, and offers suggestions for making the best use of your time.". (Catalogue)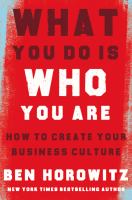 What you do is who you are : how to create your business culture / Horowitz, Ben
"Ben Horowitz, a leading venture capitalist, modern management expert, and New York Times bestselling author combines lessons both from history and modern organisational practice with practical and often surprising advice to help us build cultures that can weather both good and bad times. The times and circumstances in which people were raised often shape them – yet a few leaders have managed to shape their times.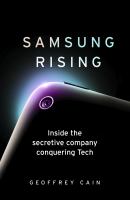 Samsung Rising: Inside The Secretive Company Conquering Tech [paperback] / Cain, Geoffrey
"An explosive expos of one of the biggest and most secretive companies in the world, Samsung, as the Korean juggernaut battles Apple and Sony to dominate the world of technology. Based on years of reporting on Samsung for the Economist, the Wall Street Journal, and Time from his base in South Korea, and his countless sources inside and outside the company, Geoffrey Cain offers a penetrating look behind the curtains of the biggest company nobody in America knows." (Catalogue)
The end of marketing : humanizing your brand in the age of social media and AI / Gil, Carlos
"Traditional marketing is dead. Engage with consumers that tune out from brand marketing and transform your customer relationship management, as AI, chatbots and social media continues to redefine marketing. Social networks are the new norm and traditional marketing is failing in today's digital, always-on culture. Businesses across the world are having to face up to how they remain relevant in the choppy waters of the digital ocean. In an era where a YouTube star gets more daily impressions than Nike, Coca-Cola and Walmart combined, traditional marketing as we know it is dead" (Catalogue)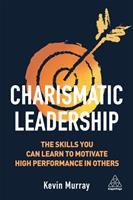 Charismatic Leadership: The Skills You Can Learn To Motivate High Performance In Others [paperback] / Murray, Kevin
"Develop the key skills that will make you a charismatic leader and more easily win over customers, peers and colleagues and create a culture where everyone succeeds… The Charismatic Leader will show you how to be a powerful influencer with your peers, your colleagues and your customers. You'll learn why charisma is a vital asset in any organization, understand its essential components, find out how to grow your charismatic presence and discover why you need the companion skills of coaching, problem-solving and empathy. Using charisma effectively helps everyone perform at a high level. This book will show you how.." (Catalogue)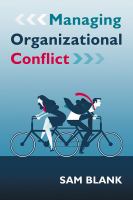 Managing Organizational Conflict [paperback] / Blank, Sam
"Conflict in business and personal relationships is inevitable–much of the success of companies depends on how well they respond to it. Developing rapport, collaboration and cooperation hinges on positive conflict management strategies that stimulate innovation and growth where companies can look for solutions to common issues and needs. Conflict management can address dysfunctional outcomes that result in job stress, less effective communication and a climate of distrust, where working relationships are damaged and job performance reduced. At a time when the business world and the economy are ever-changing, organizations must minimize and resolve internal and external conflicts to remain vibrant and profitable. Drawing on examples from a wide range of corporate experiences, this volume provides role-playing scenarios, checklists, tables and research studies to help employees, managers and owners better comprehend the dynamics of conflict in every interaction." (Catalogue)