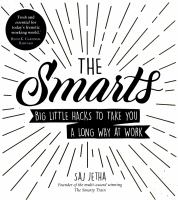 The smarts : big little hacks to take you a long way at work / Jetha, Saj
"The essential Millennial careers book from the founder of The Smarty Train, the award-winning agency that unlocks talent globally.
First job, new challenge or just bored of the same old? Master the new working world with The Smarts by doing, thinking and feeling to be the best you.
Saj Jetha – economist and founder of multi-award winning training and talent advisory The Smarty Train – has distilled everything he knows about work success in this witty, irreverent collection of smart hacks. Having helped thousands of people at major corporations worldwide like Accenture, EY and HSBC, Saj reveals his secrets for gaining a professional edge in the new working world.
Don't expect a list of dry, pointless mantras about 'working hard' and 'being punctual' either. Discover why it's best to have a difficult conversation with your boss after lunch, what to do when you're stuck for something to say, and why giants drink coffee. Easy-to-remember, beautifully designed, jargon-free chapters cover everything from the basic (nailing first impressions) to the profound (getting to know how your brain works).
Whether you're an intern, are moving to the next challenge in your career, or are the CEO, The Smarts offers indispensable advice that's all about unlocking your talent; doing, thinking and feeling in the smartest possible way." (Catalogue)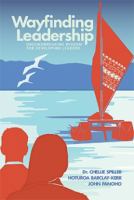 Wayfinding leadership : ground-breaking wisdom for developing leaders / Spiller, Chellie
"This book presents a new way of leading by looking to traditional waka navigators or wayfinders for the skills and behaviours needed in modern leaders. It takes readers on a journey into wayfinding and leading, discussing principles of wayfinding philosophy, giving examples of how these have been applied in businesses and communities, and providing action points for readers to practise and reflect on the skills they are learning"–Publisher information." (Catalogue)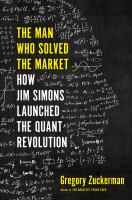 The man who solved the market : how Jim Simons launched the Quant Revolution / Zuckerman, Gregory
"Jim Simons is the greatest moneymaker in modern financial history. His record bests those of legendary investors, including Warren Buffett, George Soros and Ray Dalio. Yet Simons and his strategies are shrouded in mystery. The financial industry has long craved a look inside Simons's secretive hedge fund, Renaissance Technologies and veteran Wall Street Journal reporter Gregory Zuckerman delivers the goods. After a legendary career as a mathematician and a stint breaking Soviet codes, Simons set out to conquer financial markets with a radical approach. Simons hired physicists, mathematicians and computer scientists – most of whom knew little about finance – to amass piles of data and build algorithms hunting for the deeply hidden patterns in global markets. Experts scoffed, but Simons and his colleagues became some of the richest in the world, their strategy of creating mathematical models and crunching data embraced by almost every industry. Simons and his team used their wealth to upend the worlds of politics, philanthropy and science. They weren't prepared for the backlash. In this fast-paced narrative, Zuckerman examines how Simons launched a quantitative revolution on Wall Street, and reveals the impact that Simons, the quiet billionaire king of the quants, has had on worlds well beyond finance." (Catalogue)
Building an Inclusive Organization: Leveraging The Power Of A Diverse Workforce [paperback] / Frost, Stephen
"Remove unconscious bias from business processes and create an environment of real inclusion where employees feel valued, able to be themselves and perform to their full potential while boosting company profits. A diverse workforce is a business imperative. Without it, companies are made up of employees who come from the same background and have the same skills and, therefore, the same blind spots. A diverse workforce brings together different strengths, a variety of experiences, a huge breadth of knowledge and a wealth of creative problem-solving techniques. However, in order to leverage the benefits of this diverse workforce, businesses must be inclusive. Inclusion ensures that employees feel supported, are treated fairly and are therefore happier, more engaged and more productive. Building an Inclusive Organization is a practical guide to creating an environment of real inclusion. It explains how to remove unconscious bias from company processes including recruitment and selection, how to make the case for diversity and inclusion to all stakeholders and how to embed inclusion into an organization's culture and overall business strategy. Packed with case studies from organizations including KPMG, Uber, Salesforce, Harvard University and the UK National Health Service (NHS), Building an Inclusive Organization shows how to implement robust processes and policies to foster diversity and inclusion in organizations of any size, and in all sectors, including the creative industry, finance, tech, and academia and foundations. Guidance and advice is also provided on how to use 'nudges' to change behaviours and overcome bias, how to achieve transparency and accountability, and how to measure, review and evaluate inclusion." (Catalogue)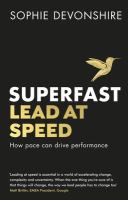 Superfast : lead at speed / Devonshire, Sophie
"Leaders need to move at speed. It's time to learn how to lead innovatively, decisively and impactfully in a world which is changing fast and presenting new opportunities at every turn. Providing practical solutions to leadership questions with a real focus on contemporary challenges, innovations and problems, Superfast is a shortcut to organisational progress and personal success. You'll learn: inspirational approaches to leading and innovating, when to slow down and take more time to get things right, the importance of being responsible as well as responsive, how to use time smartly to achieve the most impact as efficiently as possible, how to make decisions that unlock leadership growth, Stop waiting around. Lead with clarity, flexibility and purpose. Book jacket." (Catalogue)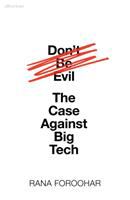 Don't Be Evil: The Case Against Big Tech [hardback] / Foroohar, Rana
"Today Google and Facebook receive 90% of the world's news ad-spending. Amazon takes half of all ecommerce in the US. Google and Apple operating systems run on all but 1% of cell phones globally. And 80% of corporate wealth is now held by 10% of companies – not the GEs and Toyotas of this world, but the digital titans. How did we get here? How did the tech industry get to dominate our world so completely? How did once-idealistic and innovative companies come to manipulate elections, violate our privacy, and pose a threat to the fabric of our democracy? In Don't Be Evil, FT columnist Rana Foroohar documents how Big Tech lost its soul – and became the new Wall Street.
Through her skilled reporting and unparalleled access – won through nearly 30 years covering business and technology – she shows the true extent to which the 'Faang's (Facebook, Apple, Amazon, Netflix and Google) crush or absorb any potential competitors, hijack our personal data and offshore their exorbitant profits. Yet she also lays out a plan for how we can resist, creating a framework that fosters innovation while also protecting us from the dark side of digital technology." (Catalogue)