Part one Feat Ross Harris, Steve Burridge and Neil Johnstone.
Arts laureate and New Zealand classical composer Ross Harris is regarded widely as one of the leading musical lights of his generation. In his time he has worn and still wears many musical hats : – from teaching at Victoria University, to Tuba playing, being the regular accordion player with the phenomenal Klezmer outfit The Kugels.  And in the past has dived deep into the World of electro acoustic music esp. with the iconic eighties outfit The Free Radicals with fellow sonic explorer Jonathan Besser.
Click here to hear an interview with Ross talking about his days in the Free Radicals and what it was like to be an electronic musical pioneer in the 1980's.
These days Ross can be seen regularly playing Klezmer with The Kugels or in the audience at the Michael Fowler listening to one of his classical compositions being played but very rarely does he perform in the Electro acoustic World so when we were offered the chance to record an ultra-rare live performance of Ross playing experimental accordion at an electroacoustic gig at  the launch of poet Janis Freegard's latest poetry collection Reading the Signs we jumped at it  .
So below our exclusive video of Ross Harris playing with Steve Burridge and Neil Johnstone from the Album Shearwater Drift featuring the above and also  ngā taonga pūoro player Al Fraser. Enjoy.
Part Two feat Steve Burridge and Neil Johnstone. 
Shearwater drift / Fraser, Alistair
"Shearwater Drift is a vast sonic collage that explores real and imagined landscapes.Over 18 tracks,it features Taongo Puoro within soundscapes created by synthesisers, percussion, treated samples and other instruments that is not an easy listen, at times it can be quite eerie, but the dark and ethereal ambient atmosphere is the perfect vehicle by which the mystery of these ancient instruments can be experienced." (Adapted from Catalogue)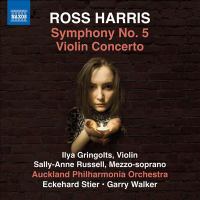 Symphony no. 5 ; Violin concerto / Harris, Ross
"Ross Harris's Symphony No.5 uses as its core poems by Panni Palasti.  The moving poems in the piece are based on the personal experiences of the poet during World War Two and the subsequent Hungarian Revolution. The work creates complex orchestral movements around these poems. This particular recording has conductor Eckehard Steir steering the orchestra and he judges well the balance between the moments of ferocity and the work's sonic ebb and flow." (Adapted from Catalogue)
Free Radicals / Free Radicals (Musical group)
"Wellington based Free Radicals :-Ross Harris and Jonathan Besser were active in the early 80s, described by one reviewer as 'Eno meets industrial punk meets Stockhausen'. This compilation of archival recordings show the full range, scope and ambition of the pioneering outfit." ( adapted from Catalogue.)
Requiem for the fallen / Harris, Ross
"Requiem for the fallen honours the memory of soldiers who died in the First World War. Poetry by Vincent O'Sullivan is woven through the Latin of the Requiem Mass and carries many homespun New Zealand references. Horomona Horo's taonga pūoro improvisations add a haunting beauty that could only be from Aotearoa (New Zealand)" (Adapted from Catalogue)
Cathedral / Besser, Jonathan
"Cathedral is a recording of a concert originally performed live in 1984 in front of an audience wearing eye masks, and this re issue includes one new track called "Ruins (2084)". And features Jonathan Besser playing on Dunedin's St Paul's Cathedral pipe organ and Greg Fox on electric guitar and treatments. The work is an innovative, immersive, atmospheric and ambient piece." ( Adapted from Catalogue)
Ponguru / Fraser, Alistair
"Ponguru is a truly unique album fusing seamlessly the sonic worlds of acclaimed jazz bassist Phil Boniface and leading Nga Taonga Puoro player Al Fraser . The resulting album has many faces and facets its Jazz tinged rather than Jazz, ambient in places and like a complex sonic landscape in others, throughout all its pieces it's always fiercely original , rewarding and hugely atmospheric. Phil's bass work is of the highest calibre imbuing the whole piece with a core of beautiful rhythmic structure. And Al's emotive, nuanced playing shows that he is rightfully regarded as one of the finest musicians working in NZ today." (Adapted from Catalogue)
Toitū te pūoro. / Fraser, Alistair
"Al Fraser, the Wellington musician and instrument maker takes the listener on a deep, dreamlike and evocative journey into the mysterious, mystical and unique sound worlds created by the ancient taonga puoro." (Adapted from Catalogue)
Reading the Signs / Freegard, Janis
"Reading the Signs is Janis Freegard's most recent poetry collection. The work is a prose poetry sequence which explores our inner and outer world's through various means such as divination and the rich diversity of life as viewed through a poet as biological scientist lens. The core themes behind this often humorous but also serious collection are loss and recovery, climate change and gender fluidity not to mention spiders, piglets and Tasseography (tea leaf reading) . The publication includes accompanying art works by Neil Johnstone" ( Adapted from catalogue)