New Zealand Queer fiction lost a significant voice with the death of Peter Wells in February 2019. Both in film and writing Wells explored, exposed and celebrated the variety of queer experience from a New Zealand perspective. To celebrate the upcoming two weeks of Pride celebrations in Wellington you can find a swathe of queer fiction at the Central Library.
Our queer fiction selection features classics through to new material across time and place by LGBTQI+ authors, and works including characters with a queer viewpoint. Explore lives, orientations, identities and experiences outside the binary. 
In addition to library print material there is an online lending collection through OverDrive LGBTIQ+ Reads for a great range of reading and listening material.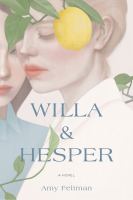 Willa & Hesper / Feltman, Amy
"Willa's darkness enters Hesper's light late one night in Brooklyn. Theirs is a whirlwind romance until Willa starts to know Hesper too well, to crawl into her hidden spaces, and Hesper shuts her out. Told from alternating perspectives, and ending in the shadow of Trump's presidency, Willa & Hesper is a deeply moving, cerebral, and timely debut" (adapted from Catalogue)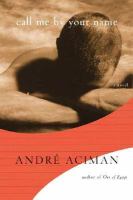 Call me by your name / Aciman, André
"Andre Aciman's Call Me by Your Name is the story of a sudden and powerful romance that blossoms between an adolescent boy and a summer guest at his parents' cliff side mansion on the Italian Riviera. Each is unprepared for the consequences of their attraction, when, during the restless summer weeks, unrelenting currents of obsession, fascination, and desire intensify their passion and test the charged ground between them. Recklessly, the two verge toward the one thing both fear they may never truly find again: total intimacy. It is an instant classic and one of the great love stories of our time." (Catalogue)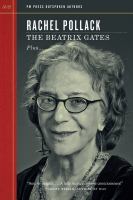 The Beatrix gates : PM Press outspoken authors / Pollack, Rachel
"A queer cult favorite, The Beatrix Gates is a colorful mix of science fiction, magic realism, memoir, and myth exploring themes of spirituality and transformation. Courage and cowardice contend in a literary odyssey unlike any other." (adapted from Catalogue)
Annabel / Winter, Kathleen
"Kathleen Winter's stunning debut novel, a #1 national bestseller, is a beautifully sensitive story of family, identity, and the yearning to belong. A child born in 1968 in Labrador, Canada, seems to be both boy and girl-a secret kept by the midwife and the parents, who opt to raise him as Wayne. Eventually, Wayne must acknowledge his second self, a girl he privately calls Annabel." (adapted from Catalogue)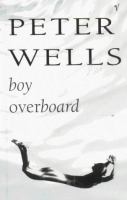 Boy overboard / Wells, Peter
"An achingly insightful coming-of-age novel about discovering sexuality and selfhood. Jamie is eleven, on the threshold of discovery. But he can't find the map that will explain where he fits in or who he is. His parents are away and he is staying with family friends. The sea is rising towards high tide, and he is a boy overboard." (adapted from Catalogue)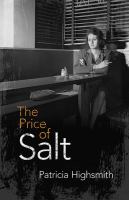 The price of salt / Highsmith, Patricia
"Therese, a struggling young sales clerk, and Carol, a homemaker in the midst of a bitter divorce, abandon their oppressive daily routines for the freedom of the open road, where their love can blossom. But their newly discovered bliss is shattered when Carol is forced to choose between her child and her lover. Erotic, eloquent, and suspenseful, this story offers an honest look at the necessity of being true to one's nature." (adapted from Catalogue)
Disobedience / Alderman, Naomi
"In suburban north-west London the Orthodox Jewish community of Hendon quietly conducts its daily life. When a beloved rabbi dies, his passing brings his wayward daughter home. For the past ten years Ronit has been living the life of a modern New York woman; returning home, she's looking forward to catching up with old friends, perhaps settling old scores. But it soon becomes clear that Hendon and Ronit don't fit." (adapted from Catalogue)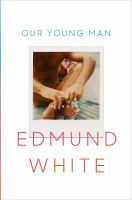 Our young man : a novel / White, Edmund
"Our Young Man follows the life of a gorgeous Frenchman, Guy, as he goes from the industrial city of Clermont-Ferrand to the top of the modeling profession in New York City's fashion world, becoming the darling of Fire Island's gay community. Surveying the full spectrum of gay amorous life through the disco era and into the age of AIDS, Edmund White (who worked at Vogue for ten years) explores the power of physical beauty to fascinate, to enslave, and to deceive with sparkling wit and pathos." (adapted from Catalogue)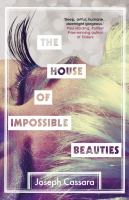 The house of impossible beauties / Cassara, Joseph
"The House of Impossible Beauties follows a cast of gay and transgender club kids navigating the Harlem ball scene and the Christopher Street Piers as they flee their traumatic pasts and band together to form the city 's first all-Latino House. Told in a voice that brims with wit, rage, tenderness and fierce yearning. The House of Impossible Beauties is a tragic story of love, family and the resilience of the human spirit." (adapted from Catalogue)
Bingo love / Franklin, Tee
"When Hazel Johnson and Mari McCray met at church bingo in 1963, it was love at first sight. Forced apart by their families and society, Hazel and Mari both married young men and had families. Decades later, now in their mid-60s, Hazel and Mari reunite again at a church bingo hall. Realizing their love for each other is still alive, what these grandmothers do next takes absolute strength and courage." (Amazon.com)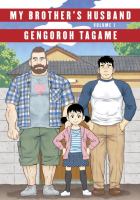 My brother's husband. Volume 1 / Tagame, Gengoroh
"Yaichi is a work-at-home suburban dad in contemporary Tokyo; formerly married to Natsuki, father to their young daughter, Kana. Their lives suddenly change with the arrival at their doorstep of a hulking, affable Canadian named Mike Flanagan, who declares himself the widower of Yaichi's estranged gay twin, Ryoji. Mike is on a quest to explore Ryoji's past, and the family reluctantly but dutifully takes him in. What follows is an unprecedented and heartbreaking look at the state of a largely still-closeted Japanese gay culture: how it's been affected by the West, and how the next generation can change the preconceptions about it and prejudices against it. (Please note: This book is a traditional work of manga, and reads back to front and right to left.)" (Catalogue)
Wandering son. Volume one / Shimura, Takako
"Shuichi and his friend Yoshino have a secret: Shuichi is a boy who wants to be a girl, and Yoshino is a girl who wants to be a boy. A sensitive masterpiece from Japan's most prominent creator of LGBT manga. Wandering Son is a sophisticated work of literary manga translated with rare skill and sensitivity by veteran translator and comics scholar Matt Thorn." (Catalogue)