Were you hooked on watching our fabulous athletes in action at this year's Olympics? And in amongst the thrills, spills Golds, silvers and bronzes have you got to wondering like us about, Tokyo the city that is hosting this sporting extravaganza? Due to the pandemic the television coverage we are seeing is more of empty indoor stadiums than of the city itself.
Originally a fishing village, called Edo Tokyo became a, prominent political centre in 1603. and now with 39 million residents in its greater area it is the most populous city in the world.
Tokyo is a city of extremes; the most modern city on the planet but also with deep roots in traditional Japanese culture. The only place on the planet where you can meet interactive robots trying to get you to shop on one street under a blinding  neon urban skyscraper and just round the corner you can find a Traditional wooden Shinto temple hundreds of years old.
And beyond the sport, technology and history,  the city has spawned a rich and vibrant culture spanning hundreds of years and covering every artistic field imaginable.
So, we thought what better time there could be to expand on this interest in the city by looking at some of the fiction literature about or originating in this great metropolis.
Out / Kirino, Natsuo
"It is a dynamic example of the work of a new breed of Asian women writers excelling in the smart, hard-nosed, well-written, and realistically plotted mystery novel." (Adapted from Catalogue)
After dark / Murakami, Haruki
"A short, sleek novel of encounters set in Tokyo during the witching hours between midnight and dawn. At its center are two sisters – Eri, a fashion model slumbering her way into oblivion, and Mari, a young student soon led from solitary reading at an anonymous Denny's toward people whose lives are radically alien to her own: a jazz trombonist who claims they've met before, a burly female "love hotel" manager and her maid staff, and a Chinese prostitute savagely brutalized by a businessman. These "night people" are haunted by secrets and needs that draw them together more powerfully than the differing circumstances that might keep them apart." (Adapted from Catalogue)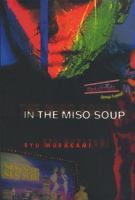 In the miso soup / Murakami, Ryū
"It is just before New Year's. Frank, an overweight American tourist, has hired Kenji to take him on a guided tour of Tokyo's sleazy nightlife on three successive evenings. But Frank's behavior is so strange that Kenji begins to entertain a horrible suspicion: that his new client is in fact the serial killer currently terrorizing the city. It isn't until the second night, however, in a scene that will shock you and make you laugh and make you hate yourself for laughing, that Kenji learns exactly how much he has to fear and how irrevocably his encounter with this great white whale of an American will change his life." (Adapted from Catalogue)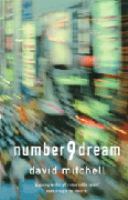 Number 9 dream / Mitchell, David
"As Eiji Miyake's twentieth birthday nears, he sets out for the seething metropolis of Tokyo to find the father he has never met. There, he begins a thrilling, whirlwind journey where dreams, memories and reality collide then diverge as Eiji is caught up in a feverish succession of encounters by turn bizarre, hilarious and shockingly dangerous. But until Eiji has fallen in love and exorcised his childhood demons, the belonging he craves will remain, tantalizingly, just beyond his grasp."  (Adapted from Catalogue)
Confessions of a mask / Mishima, Yukio
"Confessions of a Mask tells the story of Kochan, an adolescent boy tormented by his burgeoning attraction to men: he wants to be "normal." Kochan is meek-bodied and unable to participate in the more athletic activities of his classmates. He begins to notice his growing attraction to some of the boys in his class, particularly the pubescent body of his friend Omi. To hide his homosexuality, he courts a woman, Sonoko, but this exacerbates his feelings for men. As news of the war reaches Tokyo, Kochan considers the fate of Japan and his place within its deeply rooted propriety. " (Adapted from Catalogue)
The Earthquake Bird, Susanna Jones (ebook)
The Earthquake Bird, a haunting novel set in Japan which reveals a murder on its first page and takes its readers into the mind of the chief suspect, Lucy Fly – a young, vulnerable English girl living and working in Tokyo as a translator. As Lucy is interrogated by the police she reveals her past to the reader, and it is a past which is dangerously ambiguous and compromising . . .
Why did Lucy leave England for the foreign anonymity of Japan ten years before, and what exactly prompted her to sever all links with her family back home? She was the last person to see the murdered girl alive, so why is she not more forthcoming about the circumstances of their last meeting?  (Overdrive description)
One morning like a bird / Miller, Andrew
"Tokyo, 1940. As Japan's war with China escalates, Yuji Takano, a young man so far spared fighting by ill-health, clings to his calm, cultured life – the company of friends, evenings of French conversation at the home of the trader, Monsieur Feneon, the days of writing and contemplation enabled by an allowance from his father." "But the world begins to close in on Yuji. His father loses his professorship over a comment about the Emperor, the allowance is scrapped and, with the nation heading towards conflict with the Allies, conscription threatens. " (Catalogue)
Who is Mr Satoshi? / Lee, Jonathan
"Reclusive photographer Rob Fossick, having never recovered from the death of his wife, has come adrift both from society & his creative urge. But when his mother suddenly dies he is presented with an intriguing problem to solve – Rob discovers that his mother was hoping to deliver a package to an enigmatic character called Mr Satoshi." (Catalogue)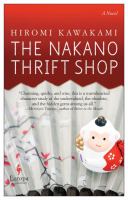 The Nakano Thrift Shop / Kawakami, Hiromi
"In the Nakano Thrift Shop, the young woman who works the register falls for her reserved co-worker and asks her employers sister for advice in attracting him and soon comes to realize that love requires acceptance of idiosyncrasies and secrets." (Catalogue)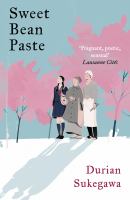 Sweet bean paste / Dorian Sukegawa
"Sentaro has failed. He has a criminal record, drinks too much, and his dream of becoming a writer is just a distant memory. With only the blossoming of the cherry trees to mark the passing of time, he spends his days in a tiny confectionery shop selling dorayaki, a type of pancake filled with sweet bean paste. Into his life comes Tokue, an elderly woman with disfigured hands and a troubled past. Tokue makes the best sweet bean paste Sentaro has ever tasted. She begins to teach him her craft, but as their friendship flourishes, social pressures become impossible to escape and Tokue's dark secret is revealed, with devastating consequences." (adapted from catalogue)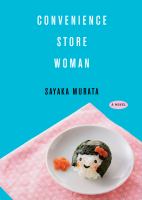 Convenience store woman / Murata, Sayaka
"Keiko isn't normal. At school and university people find her odd, and her family worries she will never fit in. To make them happy, she takes a job at a convenience store. But in Keiko's circle it just won't do for an unmarried woman to spend her time stacking shelves and ordering green tea. As the pressure to find a new job – or worse, a husband – increases, Keiko is forced to take desperate action… –Cover." (Catalogue)