Our selection this month includes the thirteenth novel by celebrated New Zealand Aotearoa author Elizabeth Knox. The absolute book is described by the author as an 'arcane thriller', a quest and a personal journey about revenge. This far ranging creation is rich in detail, born from the author's knowledge of myth and folklore, the intricacies of the tale balancing between two worlds is a pleasure to be immersed in.
In The giver of stars, Jojo Moyes looks at the life of rural horseback librarians in Kentucky in the Depression era. A crew of five women from very different backgrounds will find their lives changed and influenced by choice and chance as they deliver books to people who had never had any, expanding horizons and arming them with facts that will change their lives. Gun island weaves together a contemporary and traditional tale as characters roam, migrating like seasonal animals whose patterns no longer conform to previous paths.
Other titles range from gripping thrillers to historical tales, reprising favourite love stories and gritty gangster tales. A great variety from talented writers, something for all readers to enjoy.
The absolute book / Knox, Elizabeth
"Taryn Cornick believes that the past is behind her – her sister's death by violence, and her own ill-conceived revenge. A book about beautiful societies founded on theft and treachery, and one in which dead sisters are a living force. It is a book of journeys and returns, set in London, Norfolk, and the Wye Valley; in Auckland, New Zealand; in the Island of Apples and Summer Road of the Sidhe; at Hell's Gate; in the Tacit with its tombs; and in the hospitals and train stations of Purgatory." (Catalogue)
The Dutch house / Patchett, Ann (print), (eBook)
"Danny Conroy grows up in the Dutch House, a lavish mansion. Though his father is distant and his mother is absent, Danny has his beloved sister Maeve: Maeve, with her wall of black hair, her wit, her brilliance. Life is coherent, played out under the watchful eyes of the house's former owners in the frames of their oil paintings. Then one day their father brings Andrea home. Though they cannot know it, her arrival to the Dutch House sows the seed of the defining loss of Danny and Maeve's lives. The siblings are drawn back time and again to the place they can never enter, knocking in vain on the locked door of the past. For behind the mystery of their own exile is that of their mother's: an absence more powerful than any presence they have known. " (Catalogue)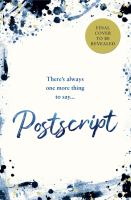 Postscript / Ahern, Cecelia (print), (eBook)
"'We desperately need your help Holly. We're running out of ideas and…' She takes a breath in as if summoning the energy, 'all of us are running out of time.' When Holly Kennedy is approached by a group calling themselves the PS, I Love You Club, her safe existence is turned on its head. Inspired by her late husband Gerry's letters, the club wants Holly to help them with their own parting messages for their loved ones to discover after they're gone. Holly is sure of one thing – no way is she being dragged back to the grief she has left behind. It's taken seven years to reinvent herself, and she's ready to move on with her life. But Holly comes to realize that when you love someone, there's always one more thing to say…" (Catalogue)
Tin badges : a novel / Carcaterra, Lorenzo (print), (eBook), (eAudiobook)
"As one of the NYPD's most trusted "tin badges"–retired detectives brought in to solve cases that are beyond the reach of the everyday force–Tank Rizzo has faced off against some of the city's toughest criminals without breaking a sweat. To tackle a case involving a dangerous kingpin known as Gonzo, Tank turns to his best friend and ex-partner, Pearl; a former mobster living out a seemingly quiet retirement as the owner of Tank's favorite Italian restaurant; and a team of expert misfits he would trust with his life. But Gonzo will stop at nothing to defend the empire he's built, and won't hesitate to make it personal." (Catalogue)
The giver of stars / Moyes, Jojo
"When a call goes out for a team of women to deliver books as part of Mrs. Roosevelt's new traveling WPA library, Alice signs on enthusiastically. The leader, Margery, the smart-talking, self-sufficient daughter of a notorious local criminal, a woman who's never asked a man's permission for anything. Alice finds Margery as bracing and courageous as anyone she's ever met–and comes to rely on her, especially as her marriage starts to fail. They will be joined by three other women–two white, one black–and become known as the Horseback Librarians of Kentucky. Funny, heartbreaking, and rewarding, it is a rich novel of women's friendship, of true love, and of what happens when we reach beyond our grasp for the great beyond." (Catalogue)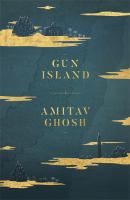 Gun island : a novel / Ghosh, Amitav
"Bundook. Gun. A common word, but one which turns Deen Datta's world upside down. A dealer of rare books, Deen is used to a quiet life spent indoors, but as his once-solid beliefs begin to shift, he is forced to set out on an extraordinary journey; one that takes him from India to Los Angeles and Venice via a tangled route through the memories and experiences of those he meets along the way. Gun Island is a beautifully realised novel which effortlessly spans space and time. It is the story of a world on the brink, of increasing displacement and unstoppable transition. But it is also a story of hope, of a man whose faith in the world and the future is restored by two remarkable women." (Catalogue)
Pursuit : a novel of suspense / Oates, Joyce Carol
"As a child, Abby had the same recurring nightmare night after night. Now an adult, Abby thinks she's outgrown her demons, until, the evening before her wedding, the terrible dream returns and forces her to confront the dark secrets from her past she has kept from her new husband, Willem. The following day Abby steps out into traffic. As his wife lies in her hospital bed, sleeping in fits and starts, Willem tries to determine whether this was an absentminded accident or a premeditated plunge. Slowly, Abby begins to open up to her husband, revealing to him what she has never shared with anyone before, the story of a terrified mother; a jealous, drug addled father; and a daughter's terrifying captivity." (Catalogue)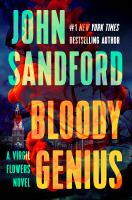 Bloody genius / Sandford, John
"At the local state university, two feuding departments have faced off on the battleground of PC culture. Each carries their views to extremes that may seem absurd, but highly educated people of sound mind and good intentions can reasonably disagree, right? Then someone winds up dead, and Virgil Flowers is brought in to investigate . . . and he soon comes to realize he's dealing with people who, on this one particular issue, are functionally crazy. Among this group of wildly impassioned, diametrically opposed zealots lurks a killer, and it will be up to Virgil to sort the murderer from the mere maniacs." (Catalogue)
A thousand ships / Haynes, Natalie (print), (eBook)
"In the early hours of the morning, Creusa wakes to find her beloved Troy engulfed in flames. Ten seemingly endless years of brutal conflict between the Greeks and the Trojans are over, and Troy has fallen. Over the next few hours, the only life she has ever known will turn to ash…The devastating consequences of the fall of Troy stretch from Mount Olympus to Mount Ida, from the citadel of Troy to the distant Greek islands, and across the oceans and sky in between. Arising from this are the individual tales of the women embroiled in the lead-up to and the aftermath of that legendary war, as well as the feud and the fatal decisions that started it all…Powerfully told from an all-female perspective, A Thousand Ships gives voices to the women, girls, and goddesses who, for so long, were kept silent." (Catalogue)