This week (18 – 24 September) is banned books week, in which we highlight the books that have been most challenged and banned, both in the previous year and earlier.  We also celebrate the freedom to read, which is not universal across the globe.  Fortunately for us in Aotearoa New Zealand, we're able to make our own choices on what to read.  That doesn't mean there are no books that have been challenged or banned here, but they are few and far between.  Some do still carry restrictions on who can borrow them (not available to minors) but generally the percentage of banned books is very low for Aotearoa New Zealand.
Many people are surprised at the range of books that are challenged and banned around the world.  For example, books we take for granted now like The Adventures of Huckleberry Finn, To Kill a Mockingbird, The Color Purple and The Handmaid's Tale have all been banned at some point.  Beloved children's titles have been banned too; The Goosebumps series by R. L. Stine, I am Jazz by Jessica Herthel, Draw Me a Star by Eric Carle, Anne Frank's The Diary of a Young Girl and even Dav Pilkey's Captain Underpants have been banned in the past.
This year's list of most banned and challenged books is a fascinating one, and we thought we would share them here so that you can choose yourself whether you wish to read them or not.
Gender queer : a memoir / Kobabe, Maia
"In 2014, Maia Kobabe, who uses e/em/eir pronouns, thought that a comic of reading statistics would be the last autobiographical comic e would ever write. At the time, it was the only thing e felt comfortable with strangers knowing about em. Now, Gender Queer is here. Maia's intensely cathartic autobiography charts eir journey of self-identity, which includes the mortification and confusion of adolescent crushes, grappling with how to come out to family and society, bonding with friends over erotic gay fanfiction, and facing the trauma and fundamental violation of pap smears." (Adapted from catalogue)
All boys aren't blue : a memoir-manifesto / Johnson, George M.
"In a series of personal essays, prominent journalist and LGBTQIA+ activist George M. Johnson explores his childhood, adolescence, and college years in New Jersey and Virginia. From the memories of getting his teeth kicked out by bullies at age five, to flea marketing with his loving grandmother, to his first sexual relationships, this young-adult memoir weaves together the trials and triumphs faced by Black queer boys." (Catalogue)
Out of darkness / Pérez, Ashley Hope
"Loosely based on a school explosion that took place in New London, Texas in 1937, this is the story of two teenagers: Naomi, who is Mexican, and Wash, who is black, and their dealings with race, segregation, love, and the forces that destroy people." (Catalogue)
The hate u give / Thomas, Angie
"After witnessing her friend's death at the hands of a police officer, Starr Carter's life is complicated when the police and a local drug lord try to intimidate her in an effort to learn what happened the night Kahlil died." (Catalogue)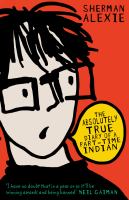 The absolutely true diary of a part-time Indian / Alexie, Sherman
"Budding cartoonist Junior leaves his troubled school on the Spokane Indian Reservation to attend an all-white farm town school where the only other Indian is the school mascot." (Catalogue)
Me and Earl and the dying girl : a novel / Andrews, Jesse
"Seventeen-year-old Greg has managed to become part of every social group at his Pittsburgh high school without having any friends, but his life changes when his mother forces him to befriend Rachel, a girl he once knew in Hebrew school who has leukemia." (Catalogue)
The bluest eye / Morrison, Toni (eBook)
"Toni Morrison's debut novel immerses us in the tragic, torn lives of a poor black family – Pauline, Cholly, Sam and Pecola – in post-Depression 1940s Ohio. Unlovely and unloved, Pecola prays each night for blue eyes like those of her privileged white schoolfellows. At once intimate and expansive, unsparing in its truth-telling, The Bluest Eye shows how the past savagely defines the present." (Catalogue)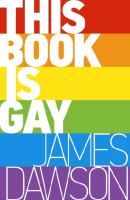 This book is gay / Dawson, James
"Former PSHCE teacher and acclaimed YA author James Dawson gives an uncensored look at what it's like to grow up as LGBT. Including testimonials from people across the gender and sexual spectrums, this frank, funny, fully inclusive book explores everything anyone who ever dared to wonder wants to know – from sex to politics, how to pull, stereotypes, how to come-out and more. Spike Gerrell's hilarious illustrations combined with funny and factual text make this a must-read." (Catalogue)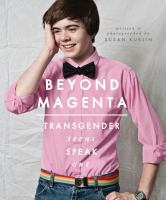 Beyond magenta : transgender teens speak out / Kuklin, Susan
"Author and photographer Susan Kuklin met and interviewed six transgender or gender-neutral young adults and used her considerable skills to represent them thoughtfully and respectfully before, during, and after their personal acknowledgment of gender preference. Each honest discussion and disclosure, whether joyful or heartbreaking, is completely different from the other because of family dynamics, living situations, gender, and the transition these teens make in recognition of their true selves." (Adapted from catalogue)
To learn more about Banned Books Week, go to Banned Books Week | September 18 – 24, 2022