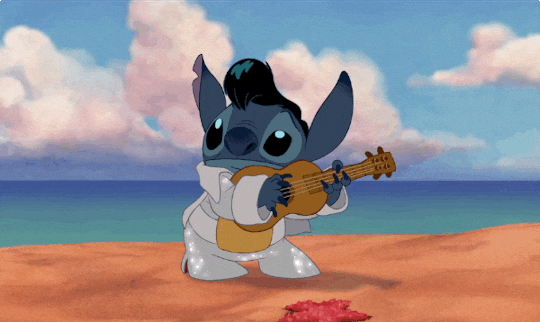 Image Via Giphy
I grew up in a musical family; the majority of my growing up was done in Hawaii. It's what we do. You sing, you dance, you play ukulele – Dwayne ( The Rock) Johnson
Welcome to another monthly round-up of newly acquired crime thriller titles. As always, we have a very varied and diverse mixture of titles, subjects, sleuths and locations. One of the more unusual plot devices we came across this month was an investigation to locate a missing ukulele, to be found in the Ukulele of Death by E. J. Copperman.
These days ukuleles are very popular indeed, but they have gone in and out of fashion. They are a relatively modern instrument, musically speaking. They originated in Portugal in the 1880s, and it was soon after in Hawaii that they first found widespread popularity. This was helped in part by the ukulele's royal support of King Kalākaua (the last king of Hawaii whose nickname was The Merrie Monarch), who played the instrument himself and insisted it was played at royal gatherings. The name ukulele comes from Hawaiian and roughly translates as jumping flea. In the 1920's, the instrument became an icon of the jazz age. It then slipped in and out of favour until the 1990's, when it experienced a big renaissance that continues to this very day. For those interested, we have a wide range of books on how to play the ukulele in our catalogue.
Other titles that caught our attention were a new book by J. P. Pomare called Home Before Night, a novel set in Haiti called Sweet Undoings by Yanick Lahens and a multi award winning Swedish Crime novel by Åsa Larsson called Sins of Our Fathers.
Ukulele of death / Copperman, E. J.
"After losing their parents when they were just babies, private investigators Fran and Ken Stein now specialize in helping adoptees find their birth parents. So when a client asks them for help finding her father, with her only clue a rare ukulele, the case is a little weird, sure, but it's nothing they can't handle. But soon Fran and her brother are plunged into a world where nothing makes sense – and not just the fact that a very short (but very cute) NYPD detective keeps trying to take eternal singleton Fran out on dates. All Fran wants to do is find the ukulele and collect their fee, but it's hard to keep your focus when you're stumbling over corpses and receiving messages that suggest your (dead) parents are very much alive. " (Adapted from Catalogue)
Home before night / Pomare, J. P.
"As the third wave of the virus hits, all inhabitants of Melbourne are given until 8 pm to get to their homes. Wherever they are when the curfew begins, they must live for four weeks and stay within five kilometres of. When Lou's son, Samuel, doesn't arrive home by nightfall, she begins to panic. He doesn't answer his phone. He doesn't message. His social media channels are inactive. Lou is out of her mind with worry, but she can't go to the police, because she has secrets of her own. Secrets that Samuel just can't find out about. Lou must find her son herself and bring him home." (Adapted from Catalogue)
Sweet undoings / Lahens, Yanick
"Yanick Lahens leads us into a breathless intrigue with her newest portrait of Haiti, Sweet Undoings. In Port-au-Prince, violence never consumes. It finds its counterpart in a "high-pitched sweetness," a sweetness that overwhelms Francis, a French journalist, one evening at the Korosol Resto-Bar, when the broken and deep voice of lounge singer Brune rises from the microphone. Brune's father, Judge Berthier, was assassinated, guilty of maintaining integrity in a city where everything is bought. Six months after this disappearance, Brune wholly refuses to come to terms with what has happened. Her uncle Pierre, a gay man who spent his youth abroad to avoid persecution, refuses to give up on solving this still-unpunished crime as well. Nourishing its power from the bowels of the city, Sweet Undoings moves with a rapid, electric syncopation, gradually and tenderly revealing the intimacy of the lives within." (Adapted from  Catalogue)
The sins of our fathers / Larsson, Åsa
"Forensic pathologist Lars Pohjanen has only a few weeks to live when he asks Rebecka Martinsson to investigate a murder that has long since passed the statute of limitations. A body found in a freezer at the home of the deceased alcoholic, Henry Pekkari, has been identified as a man who disappeared without a trace in 1962: the father of Swedish Olympic boxing champion Börje Ström. Rebecka wants nothing to do with a fifty-year-old case – she has enough to worry about. But how can she ignore a dying man's wish? When the post-mortem confirms that Pekkari, too, was murdered, Rebecka has a red-hot investigation on her hands. " (Adapted from Catalogue)
The Fancies / Lock, Kim
"Port Kingerton: the insular cray-fishing town at the butt-end of South Australia, where everyone knows everyone. And everyone knows too that when Abigail Fancy left town at seventeen, she hung out the window of her boyfriend's Corolla, middle fingers held high, swearing she'd never come back. And she hasn't, until now. At her parents' house Abigail finds a party (read town meeting) in full swing over something iffy found on the beach – a thighbone. And although iffy things aren't uncommon in Port Kingerton, Abigail's surprise arrival forces a family – and an entire town – to unpack a twenty-four-year-old secret that rocked this tiny place to its core: ." (Adapted from Catalogue)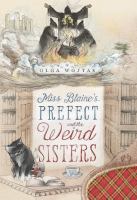 Miss Blaine's Prefect and the weird sisters / Wojtas, Olga
"Shona McMonagle is your ordinary, garden-variety librarian: comfortably padded, in her middle years, expert in various arcane martial arts. She also has an impressive knack for time travel ("impressive" may be overstating things: her first two forays—revolutionary Russia, 19th-century France—went less than smoothly). Her latest mission? Head to 11th-century Scotland, cozy up to Macbeth and Lady M, prevent them from murdering Duncan. In the ordinary course of things, this would be a doddle. But then there are the witches, who prove remarkably quick to take offense. And the business of being turned into a mouse. And the fact that the mission is in truth threefold. One, keep Duncan alive and kicking; two, correct the historical record and lay bare the ludicrous lies introduced by that silly Shakespeare play; and three, burnish the honor of the Marcia Blaine School for Girls, the finest institution of pedagogy in the greater Edinburgh area. Can she do it?" (Adapted from Catalogue)
The tea ladies / Hampson, Amanda
"Sydney, 1965: After a chance encounter with a stranger, tea ladies Hazel, Betty and Irene become accidental sleuths, stumbling into a world of ruthless crooks and racketeers in search of a young woman believed to be in danger. In the meantime, Hazel's job at Empire Fashionwear is in jeopardy. The firm has turned out the same frocks and blouses for the past twenty years and when the mini-skirt bursts onto the scene, it rocks the rag trade to its foundations. War breaks out between departments and it falls to Hazel, the quiet diplomat, to broker peace and save the firm. When there is a murder in the building, the tea ladies draw on their wider network and put themselves in danger as they piece together clues that connect the murder to a nearby arson and a kidnapping. But if there's one thing tea ladies can handle, it's hot water." (Adapted from Catalogue)
The sign of the devil / De Muriel, Oscar
"An ill-fated grave-robbery unearths a corpse with a most disturbing symbol on it. The very same sign is daubed in blood on the walls of Edinburgh's lunatic asylum, on the night that one of the patients is murdered. The mark in question? The mark of the devil. The prime suspect: Amy McGray, the asylum's most infamous inmate, a young woman who has grown up behind bars after she killed her parents many years ago. Her brother, Detective 'Nine-Nails' McGray, knows the evidence is stacked against her. To prove her innocence, he needs the help of an old friend… Inspector Ian Frey insists he is retired. But when called upon, he reluctantly agrees to their final case. Because this is the case in which all will be revealed – as twists follow bombshells on the way to the secrets that have been waiting in the shadows." (Adapted from Catalogue)