Exposing the shadowy side of Scandinavian life, these dark tales are gritty and unpredictable. This selection of recent titles from Scandinavia has authors from: Denmark, Finland, Greenland, Iceland, Norway and Sweden.  Some are translated from the original, a couple feature writing partnerships that have created award winning television series, authors who have inspired movies and adaptations of classics in a modern setting.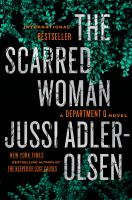 The scarred woman / Jussi Adler-Olsen
(from Denmark)
"The body of an elderly woman is found in a Copenhagen park, and since this book features Detective Carl Morck of Department Q, Copenhagen's cold cases division, you can bet the case bears resemblance to an unsolved murder dating back a decade. The race is on, and if Morck doesn't win this one, Department Q will be closed." (Catalogue)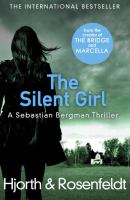 The silent girl : a Sebastian Bergman thriller /Michael Hjorth (from Sweden)
"An idyllic white, two-storey, beautiful house in Sweden. Inside, a family has been brutally murdered – mother, father and two young children all shot in broad daylight. And the killer has got away. Sebastian Bergman is at a dead end until he discovers a young girl saw it all happen has disappeared.  Bergman has to track the young girl down before it's too late. But the killer is chasing her too – and he is determined to finish what he started." (Adapted from catalogue)
The reckoning / Yrsa Sigurdardottir (from Iceland)
"In 2016 the following people are going to die: K, S, BT, JJ, OV and I. Nobody will miss them. Least of all me. I can't wait. This is the chilling message found in a school's time capsule, ten years after it was buried. But surely, if a thirteen-year-old wrote it, it can't be a real threat… Huldar suspects he's been given the investigation simply to keep him busy and away from real police work. He turns to Freyja to help with the psychology of the child who hid the note. Soon, however, they find themselves at the heart of another shocking case." (Catalogue)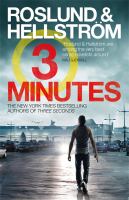 Three minutes / Anders Roslund  (from Sweden)
Roslund & Hellstrom are a writing team consisting of Anders Roslund and Borge Hellstrom. Follow the link to discover Roslund's links to Aotearoa/ New Zealand.
"One-time Swedish government agent Piet Hoffmann is on the run: both from the life prison sentence, and from the Polish mafia. In order to survive, he ends up as bodyguard and hit man for the Colombian mafia, and is approached by the US DEA to infiltrate the same cartel." (Adapted from Catalogue)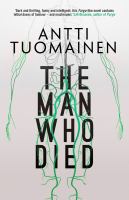 The man who died / Antti Tuomainen  (Finland)
"A successful entrepreneur in the mushroom industry, Jaakko Kaunismaa is a man in his prime. At just 37 years of age, he is shocked when his doctor tells him that he's dying. With a nod to Fargo and the best elements of the Scandinavian noir tradition, The Man Who Died is a page-turning thriller brimming with the blackest comedy surrounding life and death, and love and betrayal, markinng a stunning new departure for the King of Helsinki Noir." (Adapted from Catalogue)
Macbeth / Nesbø, Jo (from Norway)
Adapted from the classic as part of the Hogarth Press Shakespeare series.  This grim retelling uses place as well as character to evoke the struggle of flawed individuals under the influence of the headiest of drugs, power. Macbeth is cast as an inspector unexpectedly finding himself in a place foretold by potion brewing sisters. 'The Lady' has her own designs on power both have laid out a path of disastrous consequences.
The girl in the woods / Camilla Läckberg  (from Sweden)
Popular author Camilla Lackberg has a series of books based in Fjllbacka as one of her creative pursuits.
"When a four-year-old girl disappears in the woods just outside Fjllbacka, the community is horror-struck. Thirty years ago, a young girl went missing from the exact same spot, and was later discovered, murdered. Detective Patrik Hedstrm starts investigating, with his wife, bestselling crime writer Erica Falck, by his side." (Catalogue)
The ice swimmer / Kjell Ola Dahl  (from Norway)
"When a dead man is lifted from the freezing waters of Oslo Harbour just before Christmas, Detective Lena Stigersand's stressful life suddenly becomes even more complicated.  Dark, complex and nail-bitingly tense, The Ice Swimmer is the latest and most unforgettable instalment in the critically acclaimed Oslo Detective series, by the godfather of Nordic Noir." (Catalogue)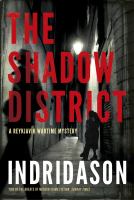 The shadow district / Arnaldur Indriðason (from Iceland)
"A 90-year-old man is found dead in his bed, smothered with his own pillow. On his desk the police find newspaper cuttings about a murder case dating from the Second World War, when a young woman was found strangled behind Reykjavik's National Theatre. Konrad, a former detective, is bored with retirement, he grew up in "the shadow district" and remembers the crime. Why would someone be interested in that crime now? He starts his own unofficial enquiry." (Catalogue)