Here is part two of our new music picks for August. You can catch up with Part 1 here, and Part 2 here. Do we actually know anything about new music? Or, are we just too old to understand what most of this is banging on about? Read on to find out…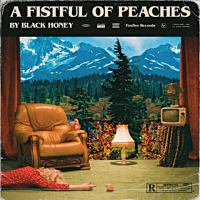 A fistful of peaches / Black Honey
Mark says: 'A Fistful of Peaches' is the third album by UK band Black Honey. They released a self-titled debut in 2018, and have been steady figures in the UK indie scene since then, with 2nd album, 2021's Written & Directed cracking the UK top 10. Their latest album has been hailed as their most consistent yet. While arguably there's nothing really new here musically, lead singer Izzy Bee Phillips manages to inveigh their propulsive, anthemic, 90s styled indie pop-rock, with a surprising degree of emotional shades, from upbeat, to melancholic and malicious. And the catchy tracks often hide pointed lyrics the dig into the mental health struggles and unhappiness that plague her generation.
Sam says: Having formed in 2014, Black Honey is a four-piece indie rock band originating from Brighton, UK, and 'A Fistful of Peaches' is their third album. Featuring infectiously fuzzy guitar lines, thumping drums and evocative, yet somewhat reserved vocals, the music pulls together '90s-flavoured post-grunge swagger with a more contemporary sense of grandeur. The guitar-driven nature of the music provides a rough edge to the music, which is nicely balanced and smoothed out by the subtle synth and keyboard parts. There is a sense of friction between the infectious and upbeat musical parts and the emotionally troubled lyrical content, which in turn provides an atmosphere that feels both playful and introspective. Those looking for infectious power-pop hooks will find plenty to love here.