I'm Mark, the Music & Film Specialist at Wellington City Libraries (I also run the Libraries' Wellington Music Facebook page). Every month my colleague Neil and I cast our eye over the new material we have been buying for the Music collection at our CBD Te Awe library and put our highlights here with some quick reviews of some new titles — our limit is a few lines only to distil down why you might want to listen. Do we actually know anything about new music? Can you encapsulate an entire album in just a couple of lines? Are we just too old to understand what most of this music is on about (see self-image below)? Read on to find out…
Statler: Well, it was good.
Waldorf: Ah, it was very bad.
Statler: Well, it was average.
Waldorf: Ah, it was in the middle there.
Statler: Ah, it wasn't that great.
Waldorf: I kind of liked it."
-'The Muppet Show'.
Doomin' sun. / Bachelor (Musical group)
Mark: More 90's inspired pop/rock from collaborative project Bachelor (Ellen Kempner of Palehound, and Melina Duterte AKA Jay Som). There's nothing original happening musically but it's sincere and well crafted, with catchy tunes and fuzzy guitars. Enjoyable.
Neil: Bachelor, named ironically after the American reality show Bachelor nation, is indie rock at its most personal and confessional. The lyrics are a vulnerable concoction of tension and joy, love and insecurity intermingled in tales of real-life queer experience. The albums sound is mostly lo-fi minimalism, with occasional bursts of guitar coming through. It reminded me in parts of early Throwing Muses releases such as the Fat Skier.
Downhill from everywhere. / Browne, Jackson
Mark: Alongside Joni Mitchell and James Taylor, Browne is one of the quintessential singer/songwriters of the '70s, with his folky, mature take on the lives of the Baby Boomer generation. 'Downhill from everywhere', his first album since 2014's Standing in the Breach, offers up more of the same sensitive, introspective, folk-rock with charismatic easy listening tracks, that tackle the nexus of personal & social struggles that the world still offers up no matter how old you are.
Neil: Jackson Browne is one of those singer signwriting legends; a hugely accomplished and acclaimed artist. This is his first release in six years, and he has dropped hints that it may be his last release, indeed one of the tracks on the album is about his life after and beyond his music career. 'Downhill from everywhere' finds him in exceptional vintage form. The lyrics deal in a wide and rich detailed array of subject personal and beyond. They are warm, lyrical, and articulate. His voice is undiminished by range and, unsurprisingly, the musicians backing him are of the finest calibre. Indeed, if it wasn't for the release date on this album, you could easily mistake this for one of his albums from his golden period of the 70's and early 80's. It this is to be his swansong, then it is a very fitting one.
Hotel Surrender. / Faker, Chet
Mark: Australian singer/songwriter Nick Murphy resurrects his Chet Faker moniker for another album of electronica, that segues between smooth grooves and relaxed vibes. Laid back cool that drifts along with no particular destination other than chilling you out.
Neil: Chet Faker is an invented musical space in singer Nicholas Murphy's aka Chet Fakers head. It might sound a bit pretentious, but the music has a laid back 70's feel to it. The songs live in the moment and ask the listener to appreciate the moment for what it is. There's a mellow breezy, sunny warmth to the end results. As if you were floating in Chet's private pool on a warm summer's day staring up at a perfect blue sky.
Leave love out of this. / Tonnon, Anthonie
Mark: The Whanganui musician (and also new operator of the famous Durie Hill Elevator) is back with his third album of chamber pop meets synthesized sound. Guitars sit next to synth washes and drum machines, and styles shift from ambient house to intimate ballads and swirling vocals. An ambitious piece of work that aims for epic in scale and often succeeds.
Neil: Aotearoan musician Anthonie Tonnon has been perfecting his musical art over many years. 'And Leave love out of this' feels like a culmination and synthesis of all this labour. Crystalline slabs of 80's synth punctuate stylishly crafted balladeer songs, full of empathy and melodic subtly.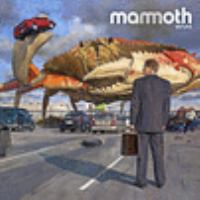 Mammoth WVH. / Mammoth WVH
Mark: WVH is Wolfgang William Van Halen, son of guitarist Eddie Van Halen, and the bassist for Van Halen from 2006 to 2020. His debut album 'Mammoth', on which he played every instrument, is very much a classic stadium rock album in the vein of classic Foo Fighters or Stone Temple Pilots. And there's nothing wrong with that, as this album of big fun riff driven songs proves. On the basis of this album Guns N' Roses picked him as the support act for their recent US Tour.
Neil: Being the son of rock legend Eddie Van Halen and playing bass for your fathers' band Van Halen for the past 14 years perhaps leads to expectations about what your first solo outing might sound like. However, Wolfgang Van Halen's Mammoth, in which he incidentally performs all instruments and vocals, is not the cookie cutter album you might have expected. Sure, its mainstream stadium hard rock at its core but there are also elements of grunge, metal, and alternative rock in there too.
Man made. / Greentea Peng
Mark: Greentea Peng is the moniker of Aria Wells, a 'psychedelic' R'n'B singer and songwriter from London. On the strength of her 2018 EP she made The Observer newspaper's 20 for 2020 list of rising stars in music, media and culture. Debut album 'Man Made' is Hip-Hop meets dub reggae, with a political stance focusing on the voices of youth, with themes of unity & spirituality. Hazy beats surround positive matra's and messages.
Neil: Hazy rap with slight nods to the likes of De La Soul or A Tribe Called Quest with distinctive elements of cool Jazz, psychedelia and chilled Reggae thrown in. 'Man Made' is still very much Greentea Peng's unique approach to music and life, with its idiosyncratic and distinctive sound. It makes for a very hip and happening summer soundtrack without being too intense.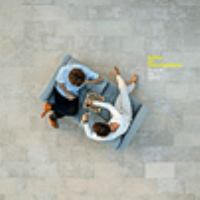 Peace or love. / Kings of Convenience
Mark: The indie folk-pop duo from Norway return after 12 years with a new album. A distillation of their previous albums sounds, this is a lovely tranquil acoustic set with touches of bossa-nova. Reflective easy listening of the very best kind. Great to relax to at the end of the day.
Neil: Kings of convenience are regarded as part of the "new acoustic" movement, but the Norwegian duo's elegant, melodic, carefully constructed songs lift them well above this clumsy and lazy description. Dreamy easy listening that is delicate, relaxed, and beautiful.
Prosthetic boombox. / Cola Boyy
Mark: Cola Boyy is Matthew Urango, who was born with spina bifida, kyphosis and scoliosis, as well as a club foot. His debut album, Prosthetic Boombox, was released by the French label Record Makers & features appearances from Nicolas Godin of Air and Andrew VanWyngarden. Deliriously giddy funky disco anthems reign supreme on this debut album, that's all about fighting for who you are. The (deliberate I'm sure) cheesiness of some of the music only adds to the fun. Sort of like the soundtrack that your cab driver in 'Grand Theft Auto: New York in the 70's' would be playing as you drive to Studio 54…
Neil: Cola Boyy's debut album sounds like his own very personal and unique take on 80's disco funk with a slightly psychedelic twist. A playful, upbeat sugar rush of sound that also embraces elements of house. So far so good but there's much more to Prosthetic Boombox as the title, album cover and lyrics allude to. His powerful struggle with the discrimination and prejudice associated with his disabilities feature in the lyrics often in an upbeat and factual fashion.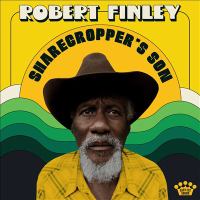 Sharecropper's son. / Finley, Robert
Mark: Robert Finley is an American blues and soul singer-songwriter who released his debut album at age 63. That led to meeting Dan Auerbach of The Black Keys, who produced and co-wrote his 2nd album. This follow-up, also produced by Auerbach, is a series of autobiographical tracks based on his upbringing on a crop share in Louisiana. More southern soul than blues, Finley has a fantastically authentic voice, and the tales he tells are of real struggles and hard won successes, the triumph of spirit over circumstances.
Neil: Robert Finley possesses one of those unforgettable husky soul blues voices, that sounds straight out of the classic recordings in that genre from the 50's or 60's. But Robert Finlay is not an artist recreating the sound of the past; he is the real deal. He only came to a career in music in his sixties, after a lifetime of experience that included attending a segregated school, having to spend his childhood picking cotton, house fires, car crashes and going blind. He said that going blind lead him to pursue his singing late in life. His previous two albums shot him to almost immediate acclaim. You can hear this lifetime of experience seeping through every aspect of this autobiographical work. The production by Dan Auerbach from The black Keys perfectly complements. A powerful and pitch-perfect, timeless, and instant classic soul blues album.
Thirstier. / Torres
Mark: Fifth full-length album from Mackenzie Scott (Aka Torres) is a slick slice of hooky pop-grunge. She was aiming for a big sound and a larger than life scope, different from the more restrained aesthetic of her previous albums. 'Thirstier' delivers that in spades, with a set of uplifting indie rock throwbacks.
Neil: 'Thirstier' by Torres is a big sounding, riff heavy, hook laden, euphoric sounding indie rock album, with heavy guitars thrown in. It's an exuberant upbeat outing, with a grunge rock set free rolling vibe about it. A great happy alternative sing along album for uncertain times.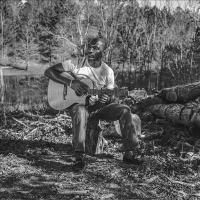 I be trying. / Burnside, Cedric
Mark: Old school Mississippi country blues, with some modern touches, from the grandson of R.L. Burnside. Perseverance through life's struggle and your own mistakes, and the power of love are the focus of this update of a storied musical style.
Neil: Cedric Burnside is on a revival and resurrection mission. His album breathes new life and makes fresh the Mississippi blues tradition of giants like John Lee Hooker. The album manages to be reverential to that tradition, whilst not sounding like a museum piece. Indeed the music sounds fresh and vibrant. The lyrics are often of self-discovery, admissions of an imperfect past and the hard lessons learned. A valuable revitalisation of a rich musical tradition that has deep roots into America's social history.
Gas lit / Divide and Dissolve
Mark: Female Melbourne-based two-piece with Cherokee & Māori ancestry, whose 3rd album is produced Unknown Mortal Orchestra's Ruban Nielson. Eight tracks of sludgy doom shift between quiet beauty and cacophonic noise. Dread and unease abound on these heavy tracks, that the band say are an instrumental critique of colonialism and oppression.
Neil: 'Divide and dissolve' has a strong dynamic going on, moving as it does from ethereal and haunting melodic moments to intense loud and full-on heavy drone doom metal. It's quite an achievement mixing political sludge metal with avant-garde classical structured jazz. A ride full of passion and intensity both challenging and rewarding.
Jump for joy. / Louris, Gary
Mark: The 2nd solo album from the ex-Jayhawk arrives 13 years afters 2008's Vagabonds. Louris plays every instrument on this set of songs, that range through melodic pop tracks, to darker more personal ruminations. Similar in tone to the albums made as Golden Smog, the loose collective featuring Louris and members of Soul Asylum, Wilco, the Replacements, and Big Star. Breezy jangle pop meets Americana reflections. While the Jayhawks continue on as one of the iconic Americana groups, it's nice to hear him stepping out on his own again.
Neil: Gary Louris from The Jayhawks is very much following the radio friendly singer songwriter path in this album. 'Jump for Joy' is his second solo album, and it is a thoughtful and well-crafted outing. The tracks remind me of George Harrison penned Beatles tracks, or songs that would sit well on the first Travelling Wilburys album.
Oil of every pearl's un-insides. / Sophie [VINYL ONLY]
Mark: There's no denying the production talent and vision at play here, as Sophie creates her multi-layered tracks without using any samples. Her body of work, though small, erased genre, geographic and emotional boundaries to create a maximalist pop that's an ongoing influence on young hyperpop Tik-Tokers and Electronic music in general. Her 'radical futurism' blended the experimental & the mainstream, and was the direct anthesis of the cultivated nostalgia of so much 'modern' music and bands. However if you are unfamiliar with her work, how much you like this album will probably depend on how much helium voices and vocal processing you can stand at one time.
Neil: The death of Sophie Xeon in January this year was a tragedy in so many ways. The personal tragedy of losing someone so young is incalculable, and the loss to music of such a unique hugely gifted pioneering artist is equally immense. We will never know or hear those albums she would have gone on to create. What we do have is Sophie's only album 'Oil on every pearl's un-insides'. This is one of a very few genuine 21st century masterpieces. One of the few albums in recent decades that point to a new musical future, direction, form, and language.
Urban driftwood. / Williams, Yasmin
Mark: Lovely mellow instrumental guitar album. Made a Guardian list of the Best Albums of 2021 so far. Immersive and relaxing.
Neil: Very smooth and immersive instrumental guitar album. Described by Yasmin herself as an abstract diary of 2020. At the albums heart is Yasmin's virtuosic, serene, and eminently relaxing guitar playing – which is both intimate and immediate. A very soothing listen.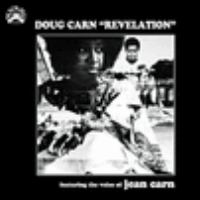 Revelation. / Carn, Doug
Mark: Doug Carn was a Jazz multi-instrumentalist whose 4 albums on the short lived but influential Black Jazz label pioneered the 'Spiritual' Jazz sound, with its Afro-centric musical aesthetic. 'Revelation' was the final collaboration between Carn and his wife Jean on the label. Organ, keys & horns form the basis of modal post bop tunes, including a lovely reading of John Coltrane's "Naima", all surrounded and interwoven with Carn's beautifully soulful five-octave voice. Hugely influential. Carn would later add an extra 'e' to her surname and go on to much success as a solo R&B artist on Kenny Gamble and Leon Huff's Philadelphia International label & beyond.
Neil: Rerelease of the 1973 album out originally on the short lived, but hugely influential, Black Jazz label from Doug and Jean Carn. Doug's name may have been on the cover, but this is very much a joint effort with his then wife Jean. It is quintessentially a very 70's Jazz album with elements of spiritual and soul jazz. In many ways the album is a fascinating and perfect time capsule of a piece from that time period. Right from the arrangements, to the selection of instruments used, not to mention the subjects explored. That said, it is rather wonderful in its own unique way, and due to the current music worlds obsession with the music and sound of that time, it is bound to win lots of new fans
Memory lake. / Rivers, Colette
Mark: Classy singer/songwriter-country album similar to the work of Kim Richey or Gretchen Peters. Alt-rock elements take some tracks in a different direction and vary things up. An impressive debut from this Wgtn based artist.
Neil: American born New Zealander Colette River's debut album has many faces, facets and sides, with Colette using a diverse and multi layered sound palette in a tailored fashion to accompany individual tracks. The whole album is underpinned by an American Indie Folk core. Her willingness to use different instrumentation and sounds gives each track its own individual feel. A very accomplished debut outing.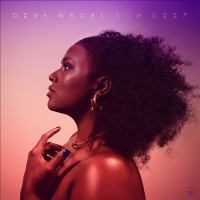 Run deep. / Mahal, Deva
Mark: Born in Hawaii but raised in NZ, Deva Mahal was part of the Wgtn scene in the 2000's guesting on albums from Sola Rosa & Rhombus, and cutting a live EP. After living in the US for a while, where she released this 2018 album, she returned to NZ in 2020. Her rich voice is framed within a classicist neo-soul outing that travels a musical path of uplifting R&B, piano ballads, 70s funk & 80s pop elements, based around themes of love, heartbreak & empowerment. 'Wicked' & 'Optimist' liven things up a bit, and 'It's down to you' has a lovely old-school vibe. But as a whole, the album is perhaps limited by the over familiarity of the 'Neo-Soul' template at this point.
Neil: Classical Soul music, enriched and revitalised, in a contemporary and modern setting by Deva Mahal in this heartfelt debut album. Echoes of greats like Aretha Franklin's work lingers on in this strong and substantial R&B offering that feels both relevant and new, whilst also having deep connections to the rich tradition of this musical form. Deva has placed her own unique interpretation of this musical genre into every aspect of this album, much in the same way as Amy Winehouse managed to do so, integrating both her own vision and at the same time paying her dues to this rich musical heritage.
Obviously. / Lake Street Dive
Mark: 7th album from this Boston indie Music-school band who play bubbly slick pop-soul. The band is built around singer Rachael Price's voice, which has a distinctly classic tone. I really enjoyed this. All the songs are super catchy and, while this album emulates the same genres as a lot of other albums on this list, the songs are just so much better. The arrangements all have a live uncluttered feel, you can hear each instrument in the mix, and how they work cleverly around Price's voice. Definitely a winner.
Neil: Obviously, there's something about the early 70's music scene that attracts a lot of modern bands to that particular period and music. And there's more sweet 70's influenced musical vibes going on here, with Lake Street Dive's seventh studio album 'Obviously'. This time it's the funky, soulful pop of the time that the band are taking their musical queues from. 'Obviously' is a good time, slightly chilled, summer concert party of an album. A retro sounding, beautifully produced and well executed album, played by highly talented musicians at the peak of their powers.
Box Set Pick: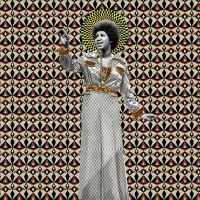 Aretha. / Franklin, Aretha
Mark: The first career spanning Box Set for the Queen of Soul. Covers most of her well known tracks, though some are in alternate or demo form, as well as some interesting rarities from TV show appearances and the like. What more can you really say about one of the greatest voices of the 20th Century that hasn't already been said. It's Aretha…
Neil: Reviewing this career spanning four-disc box set is just an excuse for me to wax lyrical about how amazingly, phenomenally, wonderful Aretha Franklin was and is. The box set is packed with all the well-known tracks (though usually in alternative versions) and career highlights, as well as lost gems from the vaults. Aretha Franklin is one of the greatest singers of all time with a voice that melts, hearts, souls and reaches out and across time. It goes without saying that the music contained in this box set is unmissable and peerless, and the compilers have taken a lot of care to feature alternative takes mixes and rarities.