Recently added to our Overdrive collection of eBooks is a selection of well-known prize winning authors and debut novel writers. Lionel Shriver tackles the question of mortality in a carousel of possibilities facing an aging couple. First time novel from Emily Austin utilises warmth and deadpan humour, as her morbid, queer, atheist protagonist stumbles from an advertised church therapy session into unexpected ecclesiastical employment as she searches for answers on how to live with death. Our other first time author, Gustaf Skordeman, introduces a Swedish police detective Sara Nowak. This juggernaut of a thriller calls the reader to question all versions of the truth.
The question of what really matters in life comes to us from Japan 1937, in the first time english translation of How do you live? Author Genzaburo Yoshino takes a young man on a journey of discovery.  Becky Chambers' new Monk and robot series ventures into this territory asking, "in a world where people have what they want, does having more matter?"
And so close to Mary Shelley's birthday is a rendition of the gruelling eleven days it took to produce her. Told from the perspective of Mary Wollstonecraft's midwife, Love and Fury, details the constraints and prejudices of the late 18th century.  Explore the renown and newly discovered with your library card. Enjoy!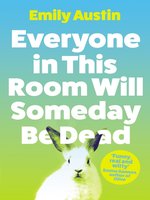 Everyone in This Room Will Someday Be Dead, Emily Austin (ebook)
"Meet Gilda. She cannot stop thinking about death. Desperate for relief from her anxious mind and alienated from her repressive family, she responds to a flyer for free therapy at a local church and finds herself abruptly hired to replace the deceased receptionist Grace. A blend of warmth, deadpan humour, and pitch-perfect observations about the human condition, Everyone in This Room Will Someday Be Dead is a crackling exploration of what it takes to stay afloat in a world where your expiration – and the expiration of those you love – is the only certainty".  (adapted from Overdrive description)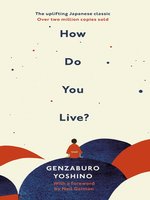 How Do You Live?, Genzaburo Yoshino (ebook)
"Publishing in English for the very first time, Japan's beloved coming of age classic on what really matters in life. The streets of Tokyo swarm below fifteen year-old Copper as he gazes out into the city of his childhood. Struck by the thought of the infinite people whose lives play out alongside his own, he begins to wonder, how do you live? Considering life's biggest questions for the first time, Copper turns to his dear uncle for heart-warming wisdom. As the old man guides the boy on a journey of philosophical discovery, a timeless tale unfolds, offering a poignant reflection on what it means to be human".  (Overdrive description)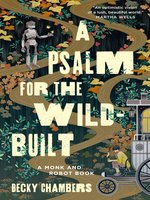 A Psalm for the Wild-Built, Becky Chambers (ebook)
"It's been centuries since the robots of Earth gained self-awareness and laid down their tools; centuries since they wandered, en masse, into the wilderness, never to be seen again; centuries since they faded into myth and urban legend.
One day, the life of a tea monk is upended by the arrival of a robot, there to honour the old promise of checking in. The robot cannot go back until the question of "what do people need?" is answered.  But the answer to that question depends on who you ask, and how." (adapted from Overdrive description)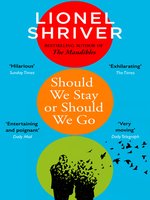 Should We Stay or Should We Go, Lionel Shriver (ebook)
"Both healthy and vital medical professionals in their early fifties, Kay and her husband Cyril have seen too many of their elderly NHS patients in similar states of decay. Determined to die with dignity, Cyril makes a modest proposal: they should agree to commit suicide together once they've both turned eighty. Weaving in a host of contemporary issues – Brexit, mass migration, the coronavirus – Lionel Shriver has pulled off a rollicking page-turner in which we never have to mourn deceased characters, because they'll be alive and kicking in the very next chapter." (adapted from Overdrive description)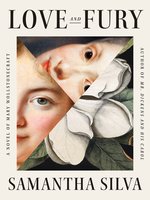 Love and Fury, Samantha Silva (ebook)
"August, 1797. Midwife Parthenia Blenkinsop has delivered countless babies, but nothing prepares her for the experience that unfolds when she arrives at Mary Wollstonecraft's door. Over the eleven harrowing days that follow, as Mrs. Blenkinsop fights for the survival of both mother and newborn. Wollstonecraft's urgent story of loss and triumph forms the heartbreakingly brief intersection between the lives of a mother and daughter who will change the arc of history and thought". (adapted from Overdrive description)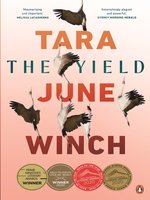 The Yield, Tara June Winch (ebook)
"The yield in English is the reaping, the things that man can take from the land. In the language of the Wiradjuri yield is the things you give to, the movement, the space between things: baayanha. Knowing that he will soon die, Albert 'Poppy' Gondiwindi takes pen to paper. August Gondiwindi has been living on the other side of the world for ten years when she learns of her grandfather's death. Her homecoming is bittersweet as she confronts the love of her kin and news that Prosperous is to be repossessed by a mining company. Determined to make amends she endeavours to save their land."  (Overdrive description)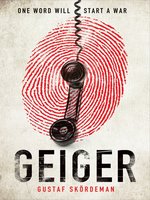 Geiger, Gustaf Skördeman (ebook)
"The landline rings as Agneta is waving off her grandchildren. Just one word comes out of the receiver: 'Geiger'… For decades, Agneta has always known that this moment would come, but she is shaken. She knows what it means. Retrieving her weapon from its hiding place, she attaches the silencer and creeps up behind her husband before pressing the barrel to his temple. The extraordinary murder is not Sara Nowak's case. But she was once close to those affected and, defying regulations, she joins the investigation. What Sara doesn't know is that the mysterious codeword is just the first piece in the puzzle of an intricate and devastating plot fifty years in the making." (adapted from Overdrive description)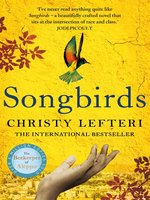 Songbirds, Christy Lefteri (ebook)
"Nisha has crossed oceans to give her child a future. By day she cares for Petra's daughter; at night she mothers her own little girl by the light of a phone.
Nisha's lover, Yiannis, is a poacher, hunting the tiny songbirds on their way to Africa each winter. His dreams of a new life, and of marrying Nisha, are shattered when she vanishes. No one cares about the disappearance of a domestic worker, except Petra and Yiannis. As they set out to search for her, they realise how little they know about Nisha. What they uncover will change them all."  (Overdrive description)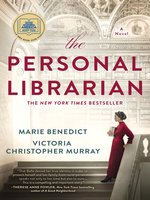 The Personal Librarian, Marie Benedict (ebook)
"A remarkable novel about J. P. Morgan's personal librarian, Belle da Costa Greene, the Black American woman who was forced to hide her true identity and pass as white in order to leave a lasting legacy that enriched our nation, from New York Times bestselling author Marie Benedict, and acclaimed author Victoria Christopher Murray.  The Personal Librarian tells the story of an extraordinary woman, famous for her intellect, style, and wit, and shares the lengths she must go to—for the protection of her family and her legacy." (Overdrive description)